On Saturday, October 14, get ready for a night of Electro House with Rebecca & Fiona at Avalon Hollywood!
---
Swedish duo Rebecca & Fiona are set to make their debut at Avalon Hollywood this weekend on Saturday, October 14. Playing in support throughout the evening will be sets from David Steven, Taylor Jaymin & Amerek.
It's by chance that Rebecca & Fiona came to be as Rebecca Scheja and Fiona Fitzpatrick randomly met at a party in 2007 and decided to make music together. Both artists have musical backgrounds and family members who also have a history in music, all of which influence their unique sound that the world has fallen in love with today.
In 2010 Rebecca & Fiona released their debut single "Luminary Ones". In January 2011 the duo released their second single "Bullets", which was one of the tracks in their debut album I Love You, Man!, which was released in November of 2011. That same year they collaborated with Kaskade on the wildly popular tune, "Turn It Down" which has become one of their most beloved tunes.
Stream Kaskade, Rebecca & Fiona – "Turn it Down" via YouTube:
They have performed around the globe at many notable nightclubs and events, with major sets at festivals like Tomorrowland, Beyond Wonderland, and more. They have also seen lots of support from their home country, as they have taken the stage at the Way Out West Festival and have won the Swedish Music Award, the Grammis, for "Best Electro/Dance" in both 2011 and again in 2015.
If you're a fan of their dulcet tones and eclectic beats, definitely check out their debut at Avalon Hollywood this weekend!
---
Event Flyer: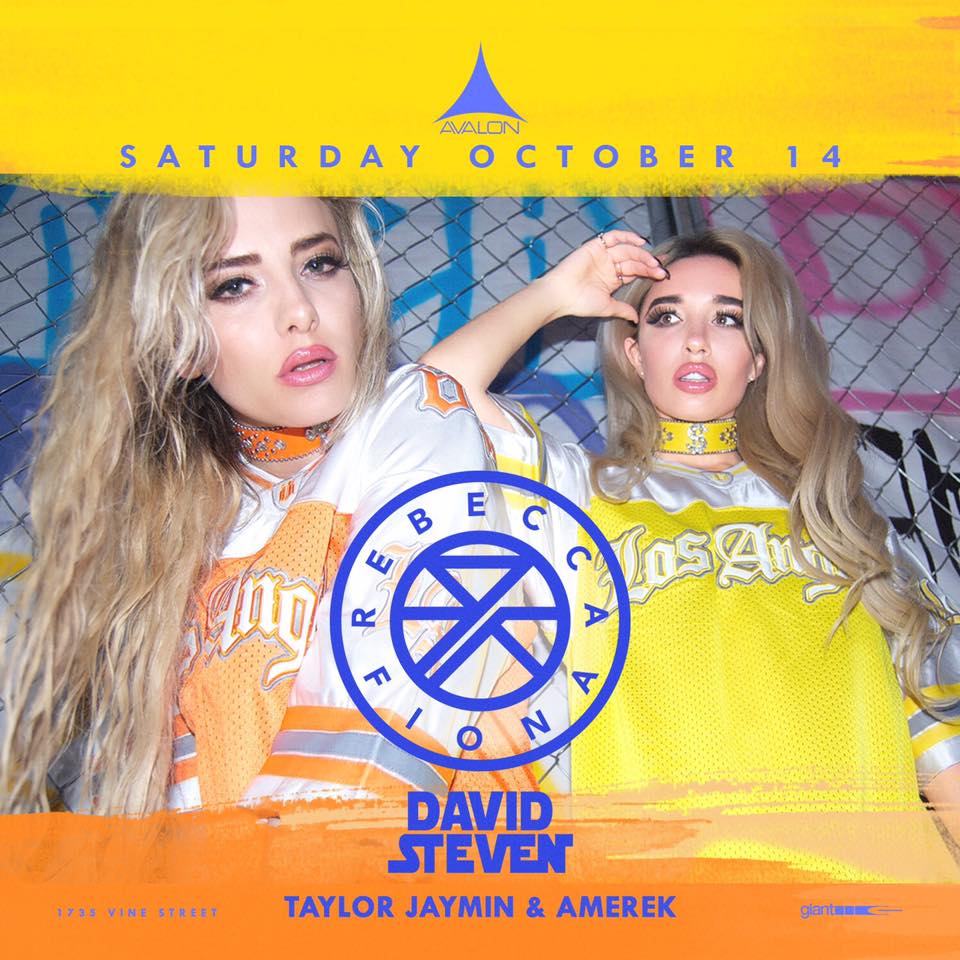 ---
About Avalon Hollywood:
AVALON is one of Hollywood's most historic landmarks. From The Beatles first West Coast performance in 1964 to ABC's hit television variety show The Hollywood Palace to Sasha's first West Coast DJ residency, the theater at Hollywood & Vine has been a show-business epicenter since opening in 1927.
---
Follow Rebecca & Fiona on Social Media:
Facebook | Twitter | Instagram | SoundCloud