Audio on the Bay 2017 brought an extremely versatile lineup at a brand new venue in San Francisco!
Audio on the Bay announced their return a few months back. They came with a brand new venue in San Francisco and a stellar lineup. Tickets sold out almost instantly. The event went off without a hitch and was incredibly fun from start to finish!
Mr. Skeleton started off the night with some dark, groovy techno.
Mr. Skeleton started off the night bright and early. Before this I had never heard of him, but I was really impressed with his DJing, stage presence and music choice. He played some dark and gritty techno that was unlike anything I've heard before. It was groovy, but the same time aggressive. Further, he performed the entire set with a skeleton mask on, which simply added to the overall atmosphere of his set.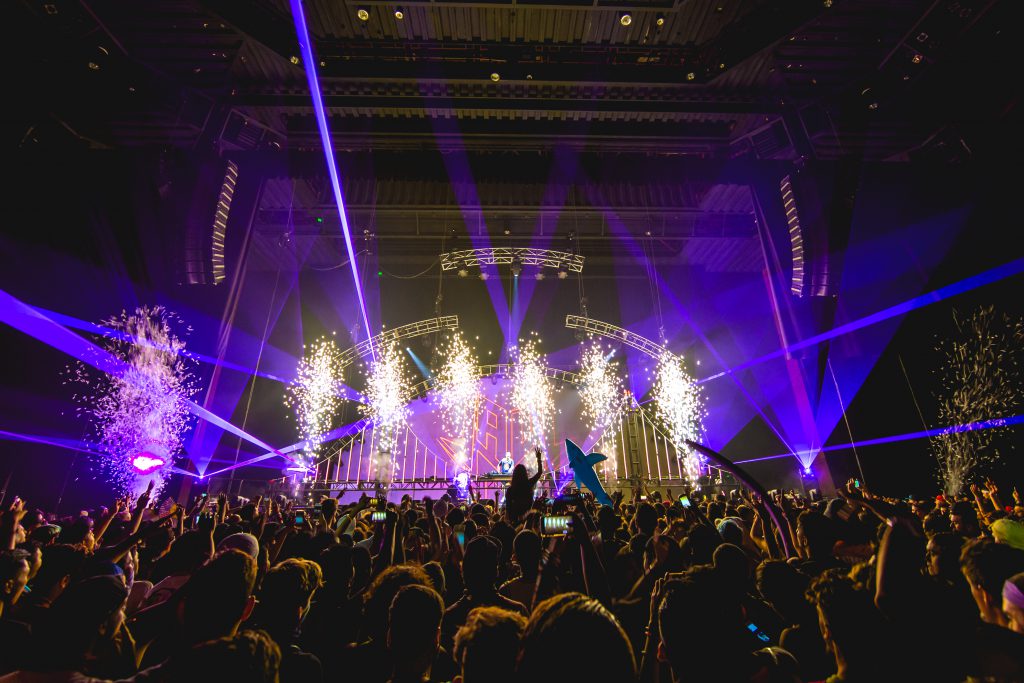 DUCKY took the stage right after. I've recognized DUCKY from seeing her name pop up online, except I had never really taken the chance to listen to her. Her set was wildly high energy as she played music from a genre that was a hybrid between hard style and happy hardcore. She was a blast to watch as well since she bounced all around the stage, getting hyped up for her own music.
Halfway through DUCKY's set, I took the time to explore Bill Graham a little bit more. It's quite a large venue. Along with the main auditorium area where the DJs played, there were many side rooms where you could just take a break from the music and just relax.
SAYMYNAME provided his unique sound to the sold out show.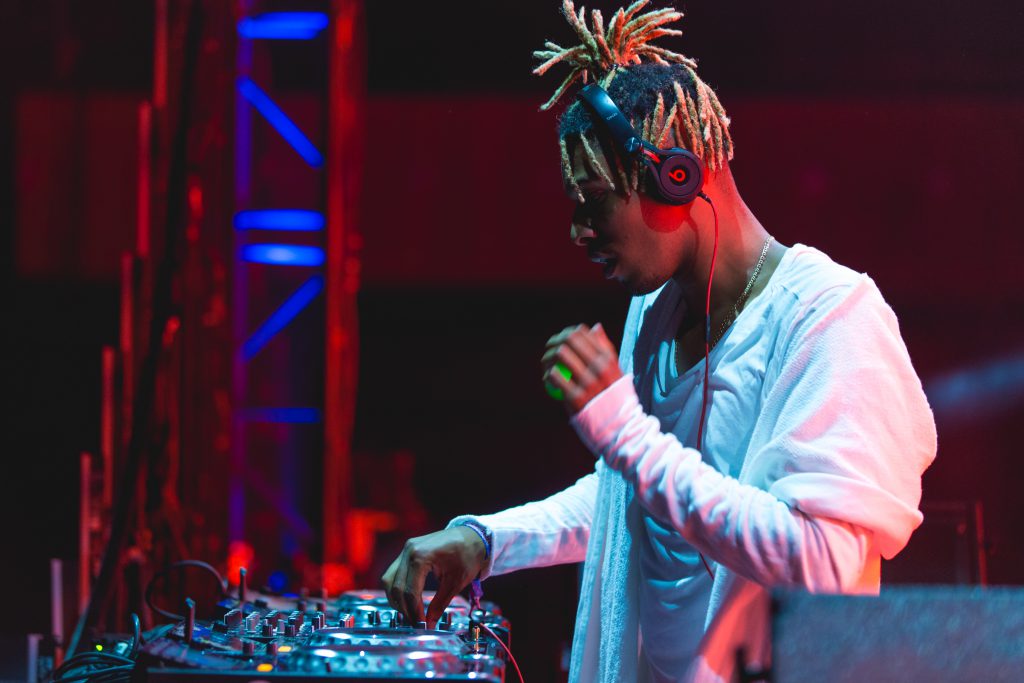 The main floor area began to get quite crowded as SAYMYNAME took the stage. While he does have a huge fan base, he was also performing at an optimal time where everyone was just getting to the venue. SAYMYNAME brought his trademarked hard-trap style to Audio on the Bay. Mixed in with this was some dubstep and trap as well which made for a fun set!
Following that was the man from Jersey himself, 4B. I was pretty impressed with all of the music I had heard at this point of the night, but 4B really knocked it out of the park with his set. Of course he played jersey club, but he mixed it in with some great bass music as well as a few house tunes. The night had not even gotten to the main headliners yet and it was already a killer one.
The main floor area was extremely crowded at this point, so I made my way up to the balcony seats. Herobust came on and really brought his "BUSTED" sound as well. He played an extremely bass heavy set that included a lot of his own original work, which is always refreshing to hear. The crowd was loving it and the energy was high throughout all of Bill Graham.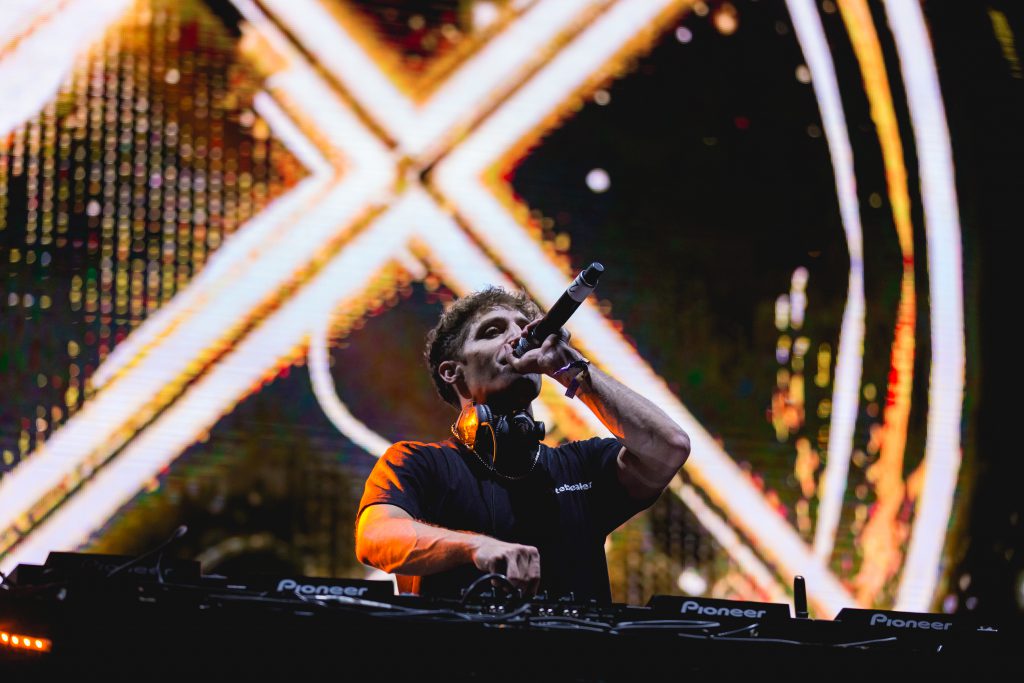 The last two hours of the night were closed out by Showtek and JAUZ respectively.
The massively popular and well-known duo, Showtek, came on right after Herobust ended. Their set provided bouncy house tunes that were a stark contrast to all of the bass music that came before. They brought their MC with them who did a fantastic job of hyping up the crowd and even providing some vocals to their hit single, "Booyah."
All of this led up to the finale performance of the night, JAUZ. For JAUZ this was a special show, he is a Bay Area native and grew up in the Marin area. Audio on the Bay was a homecoming for him in some ways since he got to close out one of the oldest and biggest venues in San Francisco. His set was wildly fun! He mixed it up with his classic future house tunes, some newer bass music and even had some melodic vocal tracks mixed in as well.
Overall, Audio on the Bay was incredibly fun from start to finish.
I was really impressed with the diversity they got in terms of music genres. They really spread it across the board from hard trap to hardstyle to jersey to house music. Further, the new venue being Bill Graham was awesome due to the fact that you can escape the floor area and move to the much more comfortable seated area upstairs. Overall, it was a fantastic venue and I will definitely be in attendance next year!
---
Follow Insomniac Events on Social Media:
Website | Facebook | Twitter | Instagram | SoundCloud | YouTube
Feature Photo Credit: Kristina Bakrevski