Finding the perfect rave outfit can be a daunting task. Etsy's RML Designs shares their tips and secrets for success!
---
Rather than spend countless hours hot gluing sequins to a bra or making a tutu, Etsy offers a convenient way to find your next incredible festival outfit. One of the coolest designers on Etsy right now is RML Designs by Rich Mahogany Life.
Marisa Miller, 26, started selling on Etsy after moving to San Diego in 2014 in need of a means to make money and survive. One year later, she committed to the store full time. Her awesome down-to-earth "Made to Order" outfits will have you looking festival ready in no time.
Make sure to check out her designs and use special discount code "RML10″ to save 10% off your next order.
---
With festival season in full swing, what tips would you give those who want something amazing to wear but not sure what they want to wear to a festival?
The shop's Instagram page is a great place to see how to wear an item or what to wear with an item. Typically there are lots of examples featured of great pairings along with customers wearing items to see both fit as well as ideas for creating a great festival look!
If our readers want to order from RML Designs, how far in advance should they make a request?
Typically, it is recommended for customers to get orders in as soon as possible as all items are created on a first come, first serve basis. However, a rough time frame would be 3-4 weeks in advance if you're located inside the United States. For international customers, it is important to note the shipping time may be 1-3 weeks depending on your country's customs procedures.
With the busy seasons (EDC/ Halloween), things can definitely get crazy so turn over times typically increase until selling out. If a customer ever has any questions regarding timing, I always encourage asking and I can provide a more accurate time frame based on the time the order is placed.
How fast can you usually ship out items?
Most items in the shop are "made to order''. This means that once a design and size are selected and purchased the item is then created and shipped out. The standard turn over time is about 1-2 weeks, however, during festival season this time frame can sky rocket and typically spots for made to order items will sell out during EDC and Halloween. The typical busy seasons are April-June and August-October.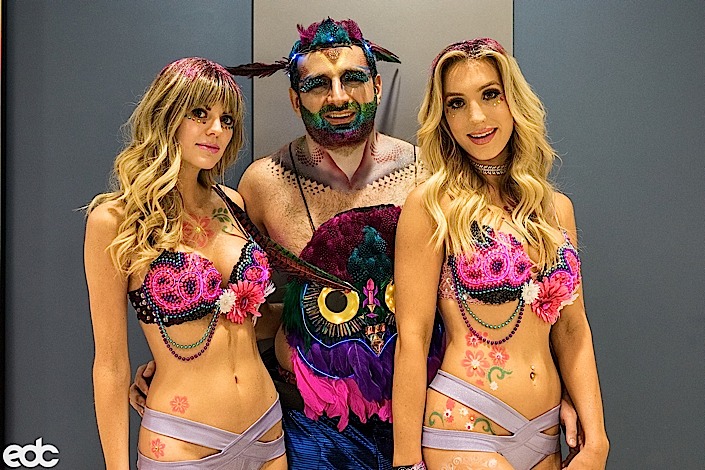 What should buyers be aware of when making requests in their order?
It is always important for customers to read any shop's policies before placing an order. I also encourage customers to send emails or messages with any questions they have. Questions are typically answered within a 24-hour period. It is also important to read each item description as most items in the shop are "made to order," but some are "pre-made" meaning they are ready to ship out immediately. Listings titles, photos, and item descriptions will indicate one from the other!
What are some of your favorite creations?
My favorite designs would have to be the LED Owl, the Pineapple Deep Plunge Bra, and the Enchantress Set (top, belt, and headband). The LED Owl is offered in many different colors and is definitely an EDC favorite considering the LED effect. The Pineapple Deep Plunge bra really represents the RML brand and is now offered in an LED version as well.
And finally, the Enchantress Set is great because it really brings in a variety of customers to the shop. Ravers love it, cosplayers love using it as a base to build on, and the Halloween crowd really enjoys the chance to dress up and get a little wicked for the night.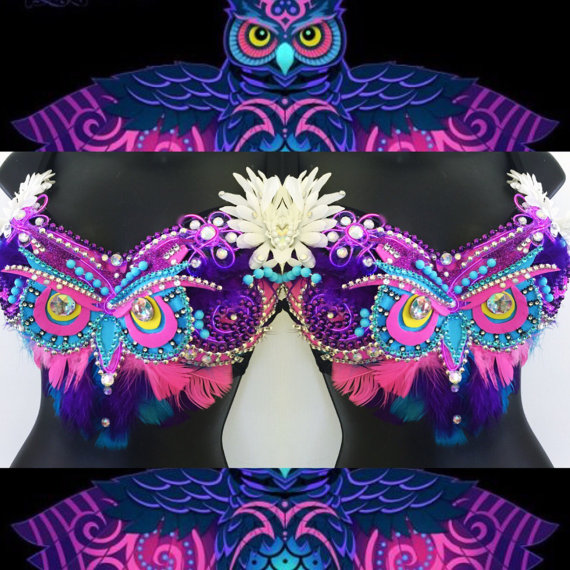 What was the inspiration for Rich Mahogany Life (RML) Designs?
My business was literally conspired in one day after experiencing weeks of frustration trying to find a job in San Diego. I was living at my friend's parents' house, and they were kind enough to help me out during the transition. I absolutely hated feeling helpless and "waiting" for someone in the workplace to determine my future so I started to try to think of any possible way I could make money.
The EDM scene was on the rise and in college, I had occasionally made roommates their Halloween costumes. I figured I could try to make similar costumes for girls attending these events, so I took a leap of faith with the $60 I had and went to Walmart to buy whatever I could in an attempt to create a rave bra. After buying some basic supplies, I tried to think of a name on the spot to create an Instagram account and buy business cards.
Being in San Diego there was an inclination to do something centered around the movie Anchor Man. There is a quote in the movie when Ron Burgundy says, "I'm a very important person, my apartment smells of leather bound books and rich mahogany." So going off the idea that you're a "very important person", I named the business Rich Mahogany Life – or Rich Mahogany Life Designs and the Instagram account contained various puns related to Anchor Man and Ron Burgundy.
Over time the name turned into the acronym "RML Designs," and went in somewhat of a different direction adopting more of a pineapple theme into the brand. And that's pretty much where it's at today.
Since you do custom orders, what are some outrageous requests?
Over the last few years, I've definitely had many requests which have ranged quite a bit. I have heard almost every character request, as well as some very creative ideas for cosplay type events. I typically encourage customers to share ideas they have and I do my best to be 100% honest with what's possible through my shop. Currently, the rave bras are the concentration so if a customer is looking for something else I will recommend shops or designers who specialize in those type of things depending on the request.
With festival fashion growing more and more, what are new things that you are working on making?
Starting out, I definitely didn't want to branch out too soon in order to really solidify the what the shop offers and is all about. That being said there are now some new projects in the works. I have recently started offering hats. These are a super fun accessory to wear at just about any festival or event and really take an outfit to another level. There are currently Captain Hats and Marching Band Hats but there may be visors and other head wear added to the mix soon! I try to let the mass of the customers drive the business, so as time progresses who knows what else may pop up in the shop!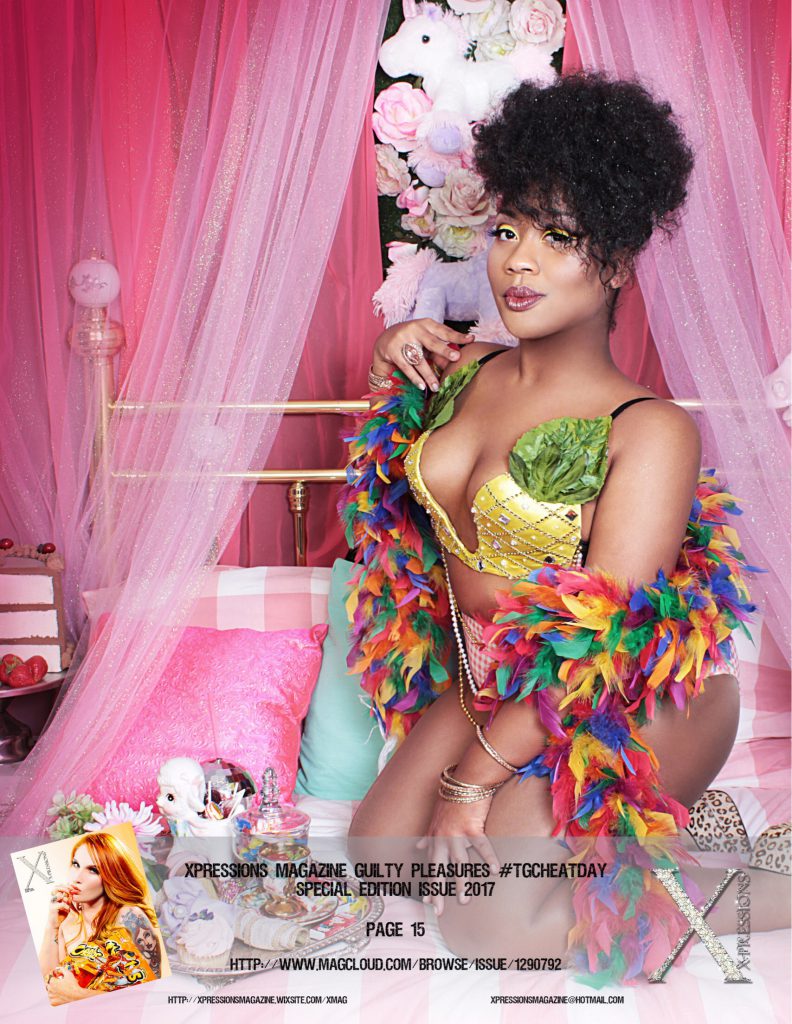 For aspiring designers, do you have any words of wisdom for them?
I encourage any designer, creative mind, athlete, musician, artist, whatever you are or want to be – to just start. The hardest part of anything is just doing it and committing to it. Expect it to be hard in the beginning, expect to suck at it or it to be messy and not ideal. I promise it will get better. Time, repetition, perseverance and experience will keep you going in the right direction. The first bra I ever made did not sell and still has not sold. I keep it to remind me where I started. Like many people starting a journey I heard really rude and mean things, and sometimes still do. But those things don't define me – I define me. Bottom line. Get after it fam!
---
Connect with RML Designs
Feature Photo Credit: RML Designs