HARD Summer always brings in the most insane talent, so deciding who to see can be a huge challenge. Here are my must-see artists!
---
This weekend, HARD Summer Music Festival will be rocking off at its brand new venue, Glen Helen Amphitheater. Now that set times have been released on the HSMF mobile app, it's time to start planning for those must-see sets. HARD consistently brings in incredible talent for their flagship festival, giving you unreal artists to choose from at each of the six stages.
Check out the lineups by stage, here! 
In the past years that I've attended HARD Summer, I've always left discovering a bunch of new artists–one of the reasons why I keep returning to the festival. Rage to your favorite headliners, but also check out some names you've never heard of before. You never know when you might find your new favorite, and HARD Summer definitely has the roster to help you do so. To help you find those new artists, here's my list of sets you won't want to miss.
Grace's Top Picks at HARD Summer 2017
---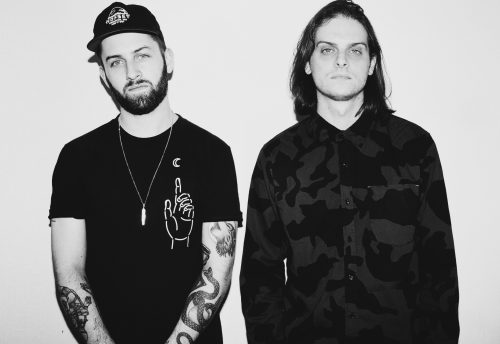 Zeds Dead
Facebook | Twitter | SoundCloud
I've seen Zeds Dead at the past two HARD Summers, and I am 100% planning on seeing them for the third year in a row. Their sets are everything I want and more, switching between heavy and melodic dubstep and sprinkling in some drum and bass as well. Their drops are rich and euphoric, no one has a sound quite as magnificent as Zeds Dead in my opinion. Their 15-track debut album Northern Lights dropped this year, each track as good as the last–I'm dying to see a set incorporating these incredible tracks and more. They're closing out the HARDer stage on Saturday, and without a doubt will finish off the day with a bang.
---

Nukid
Facebook | Twitter | SoundCloud
Nukid is a recent discovery for me–I was immediately drawn in by his G-house sound, similar to that of Dr. Fresch, Destructo, and Wax Motif. He definitely has his own take on the deep, hip hop inspired style, keeping things fresh and interesting. With no music over a year old on SoundCloud, Nukid is definitely the "new kid" on the block, but there's no question that he's bringing the heat. I'm stoked to see what his HARD set is like!
---

Snakehips
Facebook | Twitter | SoundCloud
I've been dying to see Snakehips for years now–I'm so excited to finally have the chance at HARD this year! Their tracks consistently have the best pop and hip hop vocals along with top-notch production to compliment them. Most people know them for their widely successful track "All My Friends" with Chance the Rapper and Tinashe, but their other music is just as admirable. The British duo recently released "Don't Leave" with MO, one of my favorite sing along tracks of the year. It's been remixed by a number of talented artists including Ekali, Oshi, and Gryffin, but the original is definitely the best in my opinion. I'm excitedly anticipating what type of set they play at HARD–I've heard they go hard for festivals but I'll have to see for myself!
---

Drezo
Facebook | Twitter | SoundCloud
Drezo's sound is unlike any other–it's eerie, dark, and deep, but it will get you bouncing along without a doubt. I've been a huge fan since discovering his track "Guap," which was played out by the likes of Malaa and Dillon Francis. He recently released his three track Jaded EP, each track similarly displaying his unique, dark house style. Playing the HARD stage for the second year in a row, Drezo is sure to get things going on Saturday. I have fond memories getting down his set last year and can't wait to do it again.
---

Chris Lake
Facebook | Twitter | SoundCloud
Chris Lake has made a comeback, and he is absolutely killing it. This house legend has brought all the catchiest beats and playing some incredible sets in the past year. He's released two huge tracks "I Want You" and "Operator (Ring Ring)" on Owsla's house label, Howsla, which have received huge amounts of praise and have been played out by artists across the board. I've seen him twice already this summer, and on top of his amazing music, his good vibes are tangible while he's up on stage. I definitely recommend checking Chris Lake out at HARD, you won't regret it!
---

Justice
Justice has been the talk of the street this year–their return to playing shows and festivals has been met with love and support of many. Their tracks like "D.A.N.C.E." and "We Are Your Friends" are dance music classics; their electronic sound with disco and rock influences makes for an incredible time. Many believe they truly are legends in the scene. I have friends who have seen the duo at Ultra, Coachella, and Panorama this year, and each and every one came out raving about Justice's talent. I'm beyond excited to experience their music for myself.
---

Jai Wolf
Facebook | Twitter | SoundCloud
Ever since finding "Indian Summer" (with only a few thousand plays) on SoundCloud years ago, I've been an avid Jai Wolf fan, and he's impressed me each and every day since then. His emotional, melodic sound breathes musical passion and brings people a real type of music that hits deep into the soul. I've seen Jai Wolf seven or eight times now, and time and time again he brings a heartfelt set that leaves me feeling elated and hopeful. After meeting Sajeeb (Jai Wolf) a couple of times, I can attest to his kindness and his dedication and love for his music. He's one of the good ones, and on top of it, his career is skyrocketing–I see him being up there with ODESZA soon enough. Jai Wolf is undoubtedly a must-see at HARD Summer.
---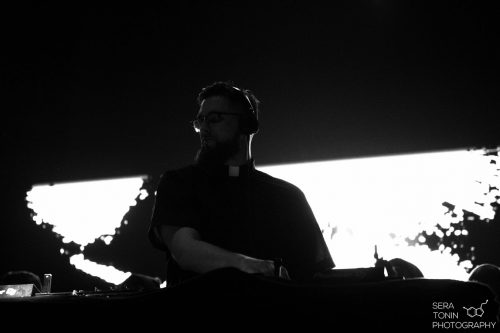 Tchami
Facebook | Twitter | SoundCloud
The house music king is another HARD Summer veteran. Just like Zeds Dead, Tchami will be returning to HARD for the third year in a row, and you can bet that I'll be right there in the crowd for year number three. Despite the countless times I've seen Tchami, I have yet to be disappointed by a set. He keeps things fun and funky, you definitely will find yourself shuffling along to his set. Not to mention, his tracks are some of the best in the house music genre.
---

Bassnectar
Facebook | Twitter | SoundCloud
Bassnectar has become a new obsession of mine since Lightning in a Bottle. Initially, I was drawn away from his music and sets due to his interesting following and stereotypical EDM name. But, I gave him and chance and he completely blew my mind. His bass is incomparable anyone else's, his sets insanely creative and deeply thought out and perfected. I admittedly had a biased view of him, but will gladly acknowledge that I was wrong on all fronts–Bassnectar is an incredibly talented artist and his sets are once in a lifetime! He never plays the same one twice, so don't let even one slip through your fingertips. He's playing the closing slot of the HARDer stage at HARD Summer–it's about to be epic.
---
 
Dog Blood
Facebook | Twitter | SoundCloud
Dog Blood is hands down my most highly anticipated act of HARD Summer 2017. When I heard that Skrillex and Boys Noize were getting back together to play again as their side project, I couldn't contain my excitement. I definitely didn't see this coming on the HARD lineup, but Gary Richards never fails to bring the surprises! Dog Blood's music is a hybrid of the two artist's styles, a little more dubstep than Boys Noize and a little more techno than Skrillex. Their remix of "Wild For The Night" is absolutely insane, give it a listen and make sure to check out Dog Blood's only performance of 2017 at HARD.
---
Connect with HARD Events on Social Media:
Website | Facebook | Twitter | Instagram | YouTube
Featured Photo Credit: Christian Bourdeau Photography