Get to know rising star Remedeux in this week's Artist Spotlight!
---
Hailing from San Diego, Remedeux is a part of the new musical movement that has begun its takeover of the city. While the local scene has continued to expand in popularity, it has also featured some fresh talent that really has been making their mark locally. Playing shows all over the city at venues ranging from Atomic to Myst with some shows at the AC Lounge too, Remedeux has been impressing many with his quality sound. Not just limited to one style of electronic music, he has pushed the boundaries of genres with his music which has left us anticipating more great things to come from him in the future.
You can catch Remedeux at OMNIA San Diego's Terrace on August 10, or check him out at Supernatural IV's After Party. Until then, listen to his exclusive guest mix and read on for our chat with this rising star below!
Stream EDMID Guest Mix 076 || Remedeux on Mixcloud:
---
What was your inspiration in becoming a DJ?
I originally had gotten into Electronic Dance Music Production and wanted to play my creations out live in front of people. I didn't know how to do it because my only knowledge of doing something like that was being in a band. Eventually, I discovered that all of the biggest names in the industry were DJing and that's how they were able to push their music out to the masses. Upon learning that, I started DJing and learning cool ways to combine EDM in a set.
Which artist was your introduction to Electronic Music?
I had originally heard some stuff from either Bassnectar or Flux Pavilion. I wasn't all that into it from the start. Even when I heard productions from Skrillex, it all just sounded weird to me. Then my brother bought Scary Monsters and Nice Sprites on iTunes and played it on his stereo often, so I heard it more frequently and grew to like it.
So my original introduction was either Bassnectar or Flux Pavilion. But what really ended up pulling me into the scene was Skrillex.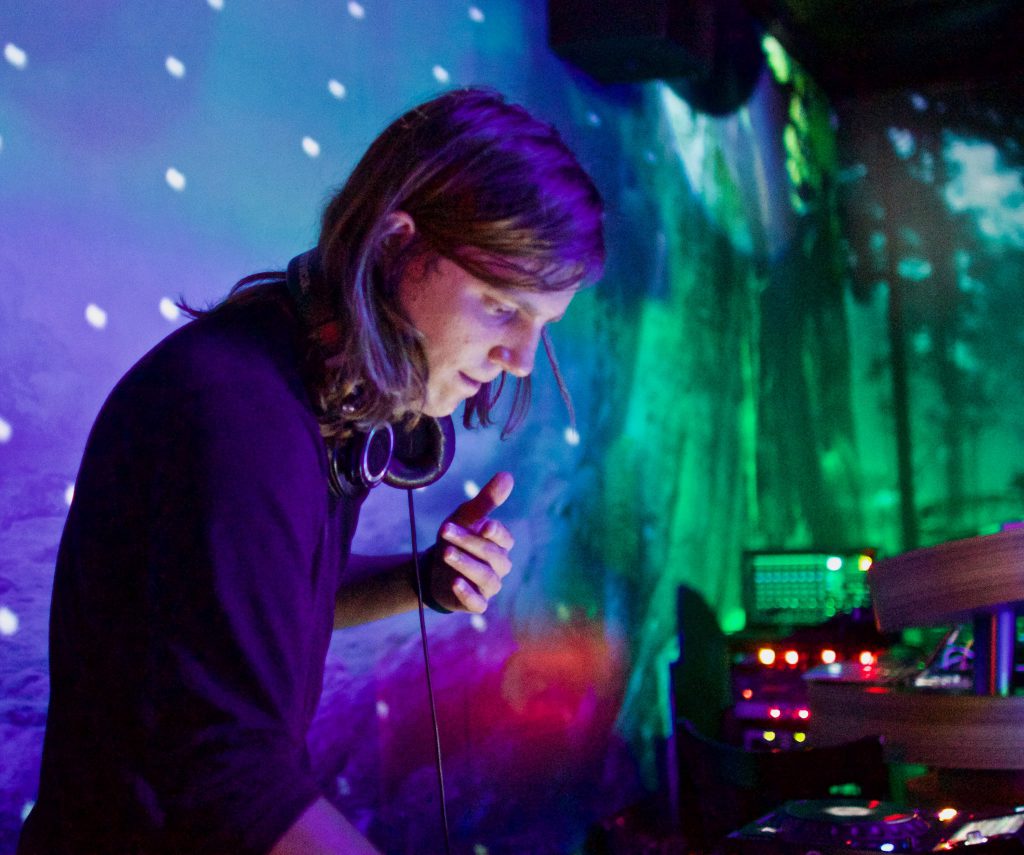 Your releases range in both style and BPM, what led to your variety in sound?
Originally Producing music at 12 on a synthesizer, my influences ranged from Evanescence, 30 Seconds To Mars, Anberlin, System Of A Down, Linkin Park, and even stuff from Flyleaf. I had always loved their melodic material involving Piano, Strings, Acoustic Guitars, weird Synthesizer Sounds, Mallets/Bells, etc. When they were able to accompany heavier sound, higher energy, and melodic influence into something that sounded good, I was always hooked as a listener.
As I had continued to grow and seek out new music, I was able to discover other styles and genres that did something similar but in a very different way. An example would be Indie music. I discovered some Folk/Indie, or even borderline Rock bands such as Blind Pilot, Band of Horses, and my personal favorite still to this day: Dry The River.
Upon discovering them, I had taken notice of the fact that they combined melody and energy as well, but it was very different. It wasn't as much of a heavy Rock sound. There were not only strings involved: but at times Horns, ambiance and what I believe to be Synthesizer sounds that I had never heard before. It seemed to have a lot more going on with Instruments in their natural state as well. Not only that, all vocalists do something to make a band stand out, and hearing how each band's vocalist had a unique style was always refreshing.
Also, I got into some Metal as well. I loved A Skylit Drive's record Wires and the Concept of Breathing and I still listen to it today. I got into In Fear and Faith, Bring Me the Horizon, and a couple of others in High School. And now, I'm hooked on the record Treehouse by I See Stars. I love how A Skylit Drive, In Fear and Faith and I See Stars focus heavily on the melodic side of things rather than just being heavy.
So, in my creations: I love melody and things that are very different from what is normally heard. I like to create something that at least makes you want to relate or move in some way. I went from Synthesizer production to using Ableton around 2012 and it expanded my creations into so much more than I thought it ever would. I was able to finally achieve a melodic and heavy sound since Electronic Music had its own way of being heavy. My main focus at the time was to create Dubstep and maybe a couple of melodic songs here and there. Nothing else.
I used to want to limit myself to a specific style so I would have a "sound." I quickly got tired of making the same thing and thought ultimately that it wasn't healthy to choke out other creations that I had in my head. So I decided to just make whatever felt right and my "sound" that I was so worried about would be heard in my productions naturally.
Half of the process of making a song is feeling it. When people listen to music, they usually get something out of it. They feel like dancing, or they feel like driving to it with the windows down, or they feel a connection with a song that can pull them through tough situations. Having that said, when I feel something: I just go with it because it is either what I need, or what someone else needs to pull them through the day, or even just to have a good time. I don't fight the process of creation. It's natural, it's a gift, and I am so thankful for it every day.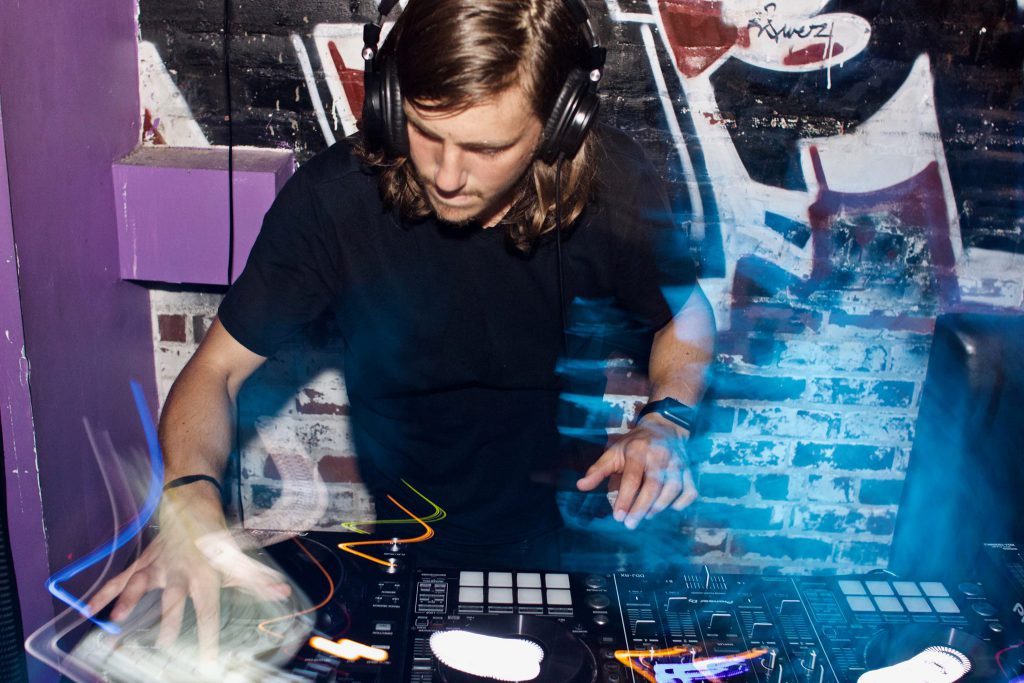 What was the production process like for your recent release "Presence"?
"Presence" technically took over a year to make.
I visited a couple of friends in Ohio to see them one more time before my move to San Diego. I brought my laptop because there was mention that they wanted to mess around with ideas, throw them at me, and see what I could come up with. I was ready to make something really heavy and bassy because that's what a common interest in EDM was for us. But when we got on the topic of music, they started talking about how they really liked soft, melodic EDM at the time. They showed me a couple tracks as an example and asked if I could make something similar. I ended up making a Piano line that felt like it would work for something melodic and soft. Then I started putting in Strings, Bells, Ambient Effects, small Drum hits here and there.
Eventually, we decided that there should be some sort of vocal in the track to pull it together and give it a specific feel. I went to Looperman in search for a female vocal sample and found a perfect one. Lyrics were simple, the vibe was matched perfectly and her voice fits the music. I tuned the vocal to specific pitches that meshed really well with the music, duplicated the vocal and pitched it as a harmony and added some Reverb and possibly even Delay to both vocals and fell in love with the result.
All was going well, then suddenly: I couldn't think of a good hook/drop. I sat there thinking for at least 10 minutes listening to what was building up to it. I was about ready to call it a day for the track and come back to it later. Suddenly it hit me, I was like "Oooh, this would sound good…"
I put a plucking synth, some blocks/click sounds, a simple Drum pattern, and a solid Bassline. My friends were giving me ideas as to what they thought would sound cool in it like the Vibraslap and water drop sound. I'm adding these layers and melodies to my original idea, next thing I know: the drop was exactly what the song needed. It meshed well with what built up to it and sounded so unique and free. After that, we were done for the night and we listened to it on repeat, so happy with the result that had come about. I remember watching one of my friends spinning Poi to the track…it was a really humbling feeling, and a memorable experience.
We made plans to re-visit the track and add more but it never happened. I ended up going back to it by myself later in the year and finishing the second half, thinking that it sounded like it could be ready for a release. I asked my friends for their opinion and what they thought of the finished test product and didn't really get a response.
I really liked it, but didn't feel like it was ready for a release: so I let it sit for another couple of months until I stumbled upon it again by accident and remembered how much I loved the track. I ended up finishing it about a week or two later, sent it out to the world, and I couldn't be more proud of it.
What has been your biggest struggle so far as a new artist in the scene?
I would have to say saturation. There are so many artists out there who are pushing for the same thing, that it makes it hard to stand out. But you can't be what others are, and you shouldn't try to be. Every single one of us involved in this industry are so unique and I think it's hard for any of us to not compare ourselves to others from time to time.
What I do is constantly remind myself to stay focused. Look at the road ahead and where you're aiming to end up. And it's best not to compare your journey to the next person's journey. You just have to keep pushing, even if it feels like you're not getting anywhere.
There are a lot of good things happening behind closed doors, and if you're putting in work: those doors will open for you.
It is also important to help each other out, and I have so many other artists, DJs, and friends in the scene to thank. I have been pushed to the next level thanks to their contributions. I only hope that I can do the same not only for them but the people observing my craft and listening to my music.
Where is a "dream venue" that you'd like to play at?
I would love to play at Ultra, EDC, Burning Man, Coachella, Tomorrowland, Sensation, Global Gathering, Electric Zoo, Stereosonic, Sunburn, etc. All of the big ones honestly. To play for a crowd that has that energy and is there for the music and experience would be a dream come true.
What are your thoughts on the current electronic music scene in San Diego?
I don't know if it's true, but I have heard wind that the Electronic Music scene has died down compared to what it used to be. That being said, I think the scene is in a very good state and only getting stronger. One of my biggest hopes is that people open up to more genres/subgenres in the scene. The biggest one that comes to mind is Wave or Wavemob. It took me a bit to really take a liking to it, but Wave is so unique, spacey and there's a ton of bass in it. It's not as high of an energy level, but when it's played right in a set: it can keep a crowd moving.
A lot of people will play a deep trap track with it or even some Hybrid. It's a perfect genre to start a night to build energy, as well as end the night to bring the energy down. It's a strange phenomenon, but it works.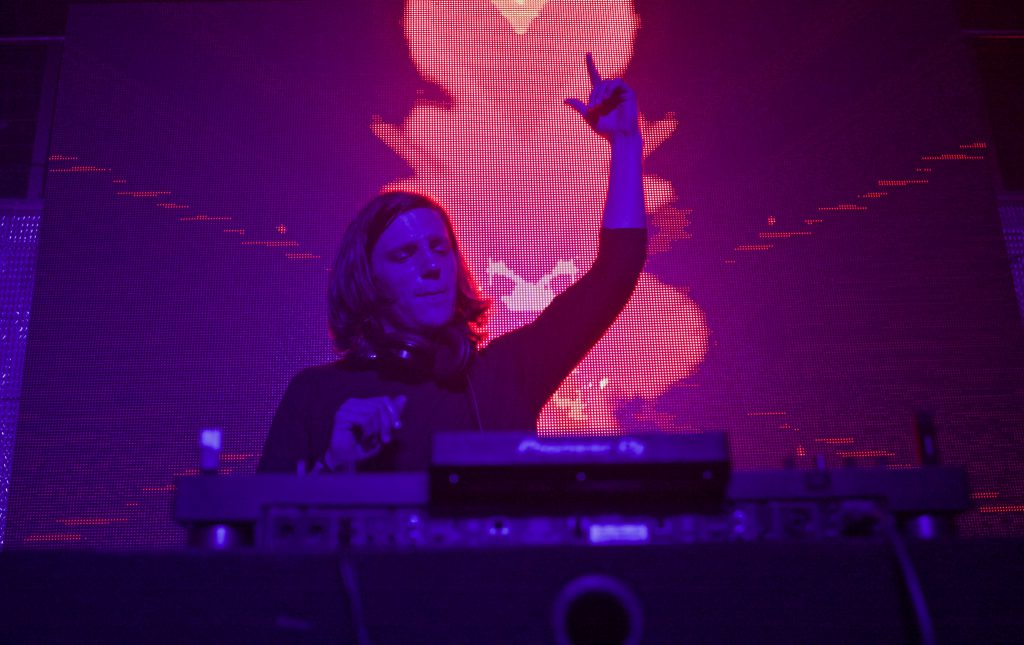 If you could pick three artists to listen to for the rest of your life, who would they be and why?
If it's EDM only, it would have to be Skrillex, MEGAMAOR, and probably Skrux. If it's not limited to EDM, it would be Skrillex, Dry the River, and Coheed & Cambria.
Anything in store for your fans for the rest of the year? Where can we catch you spinning?
Yes, I have a new record coming out called "Say No! To Clickbait!" It consists of at least 8 new tracks that I haven't released to the public, one of which I had a singer from L.A. come down to put vocals on. She is really nice, did a good job, and is great to work with.
I play a ton of places in the Gaslamp with my crew over at Infinitē. Always on the move, but have played Atomic, Sevilla, Florent and we even go to Mira Mesa to Myst sometimes. Infinitē is a good crew, they've always treated me well, and they throw unique events that are really fun to be involved with whether it's for business or a good night out.
I have a show at OMNIA San Diego on the terrace August 10, and I will be playing the "After Hours" party at Supernatural IV. I am really looking forward to that. My friends and I have thrown two "Beachella" events and there will probably be more events being thrown by us, so be on the lookout for those. I have them posted on my social media, they're not hard to miss.
I've been playing at the AC Lounge on Thursdays in North Park with "Centerpiece." Always great events, they are an awesome group and do really well with their events and I am honored that they have me play for them. I'm actually playing an event with them opening up for Cherney. I am very happy to have been given that opportunity.
Finally, since Mexican Food is a staple here in San Diego, where is your go-to taco shop and what's your usual order?
Usually, I go to Cotixans, or California Burrito Company. I am best known to order a California Burrito, they are so good. If I don't get that, you'd best bet it's going to be Carne Asada Fries. That's like two meals in one right there, you can't go wrong.
---
Follow Remedeux on Social Media:
Facebook | Twitter | Instagram | SoundCloud | Mixcloud