Get to know Bradley Senstock in this week's Artist Spotlight!
---
Bradley Senstock was born in Misawa, Japan and considered a military brat for moving almost every three years with little time to root into any one place. This blessing in disguise has helped curate his sound into something wonderful, beautiful, inspiring and definitely fresh. He spent the last 15 years of his life studying music every single day and crystallizing the art he feels deep in his heart.
With ten years of drumming under his belt, five years playing the flute, seven years playing guitar, and teaching Recording Engineering at the Arts Institute, it is clear that he is here to stay. As a multi-instrumentalist, he paints with an eclectic pallet of sweet bass tones that complement the lush nature of his music and live additional elements of guitar, drums, percussion, and extreme programming.
He pushes the boundaries of artists today in terms of the capacity of what is possible to create within a time frame. Projects, artists, and companies that Brad has worked with include Jaya Lakshmi and Ananda, Shamans Dream, Desert Dwellers, The Used, The Cab, Pierce the Veil, King Felix, Hanna Winters, Slenderbodies, James Kapicka, Krista Hagman, Beloved Festival, Yogi Tunes, The Arts Institute, Lightning in a Bottle, Green Mary, Maker-Faire, Howl Halloween, and now us here at EDM Identity.
Stream EDMID Guest Mix 075 || Bradley Senstock (The Sunrise Trip) on Mixcloud:
---
Which artist was your introduction to electronic music, and who are some of your influences today?
I first remember being pretty entranced with electronic production when I first listened to The Postal Service. Today most of my students from the Arts Institute of North Hollywood are always influencing me. They continue to raise the bar for me. Also, Phaeleh is amazing. I'm hoping I can catch some one on one time at Beloved Fest this year and ground with him.
What led you to begin to create music and become a DJ/Producer?
Music has always been a part of my life. I grew up with it and it was always a grounding source for me. As for today, what keeps leading me to music is the same idea. I think at the end of the day we all love to be at home and put our favorite song.
You have an EP coming out next month which we are stoked about. Can you share some details about it?
Yeah for sure. I started a project called The Sunrise Trip. I think the music says a lot for itself but the intention is behind the sunrise. I have a deep connection and respect for those hours of the day and many times these days in LA I just hear how many people are always chasing that next party that's going on till sunrise. I hear it so much it almost made me throw up one day.
I guess the direct point would be people have a lot of excuses for either staying up until sunrise or how hard it is to wake. I want to make that time of the day special. If I imagine myself DJing every sunrise I can see myself burning out pretty fast. Almost like reaching for too much too fast. I wanted to take ownership of that artist within me that respects the boundaries of being human.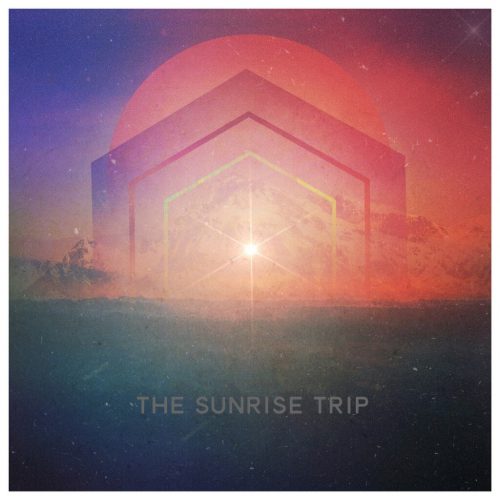 What is your production process is like? Do you have a preference of equipment or place you draw inspiration from?
I work a lot in Downtown LA in great warehouse space with my kinda… Twin Flame you could say with Dylan Davoid. Inspiration is all around man, it's finding the space to create and produce now which actually feels kinda weird. We have recordings studios here but with the upcoming projects I'm facing I don't find much space to dive into Ableton.
We heard you're working on a floating stage for Oregon Eclipse next month. Can you share any details or progress on that?
Man… This is such a loaded question. We have spent every waking hour with this on our plates. We have over 20 people bringing it together at this point. All I can say is assembly is starting this week. It's looking like a dream coming alive not only for us but for almost every individual we talk to on a day-to-day basis.
The reality of what we are building is starting to become more and more serious in terms of speaking on a very human level to cater to basic needs. We as a collective here at Noise Revolt, which Dylan Davoid founded, all believe everyone needs a safe space at any given point in time to just be. Just to be and learn and grow little and expand. It's very understandable, a child grows.
What makes me the same as that child is finding the inspiration to love the music I make. We see the need to create what is an essential integral part of a beautiful home. That is the space to be and meditate and create. Like a living room, art space, or meditation room. The importance of these activities in terms of balancing the human mind is already here.
The reality is, we have all felt a calling, a calling to create a temple that transcends the idea and name of what Temple, Churches, and Self Realization Centers have previously been defined as. I think to understand the full importance of this will be experienced during the festival and possibly much longer after. This has all led me to realize that this temple is being built in a timeframe that is beyond any one human's control and will be built regardless and I am so humbled to be the Lead Designer and Engineer.
We are applying a model of least resistance to this build and we are pretty happy with what we are seeing. That being said, it also comes with a very large contrasting dynamic. I put the last four dollars of my own personal money in Dylan's car just to make it home to sleep last night while we called in support from some very supportive close friends. So we are definitely hurting a bit and I think these guys have some car payments they would love to be able to make after all this is said and done.
There is a lot of good information if you connect with Genius Sound Temple on Facebook and Instagram. Check out our event for Oregon Eclipse and you can also donate to our project!
As for me, I will be building this thing to near perfection over the next two weeks. Also, I am finishing two albums, making nine unique DJ sets of 80% original material, finishing a yoga DVD, editing another album, and I'm sure finding some time for a walk around LA too.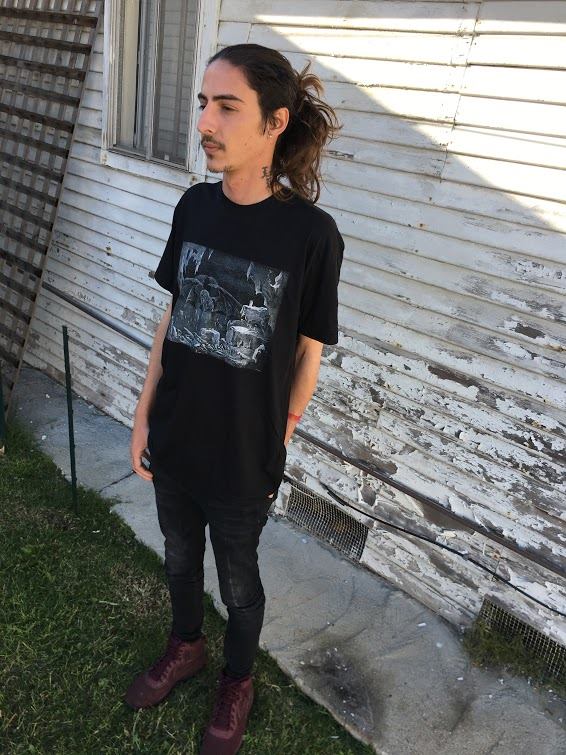 Where has been your favorite place to play to date?
I have a major soft spot for the yoga space at Beloved in Tidewater, Oregon. That was the first festival I was able to attend, play, and enjoy symbiotically. I'm hoping to attain that again with this Build for Eclipse
Do you have any dream venues or festivals you'd like to play in the future?
I don't think it is over-reaching to say but we may be creating my dream space to play.
If you could only listen to three artists for the rest of your life, in any genre, who would they be and why?
Nice one. Narrowing down that list I would say M0.She, Myself, and Phaeleh.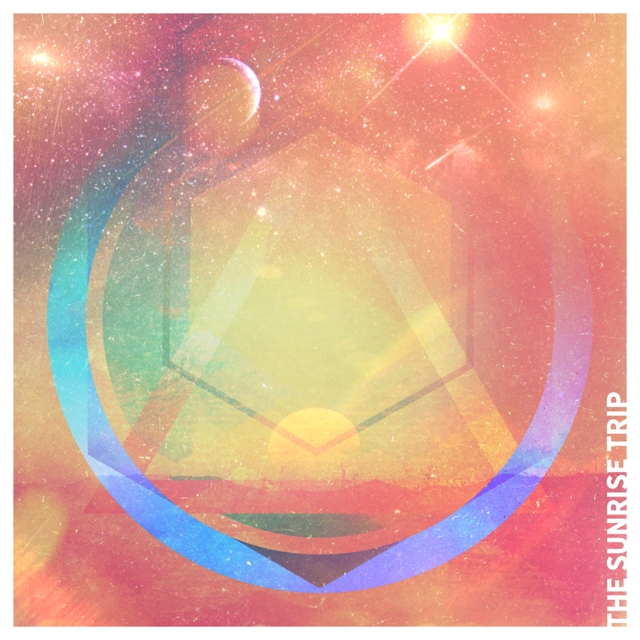 Outside of music production and DJing, what do you do in your free time?
I love talking walks around Downtown LA if I can make it happen sometimes. There is so much truth if you walk without any expectations of who may see on the street that day. Also, I love hiking, soccer, and definitely basketball.
Finally, what are your favorite pizza toppings?
I'm so not getting into this bacon, cream, cheese, pineapple loving mess of a debate. Straight goat cheese, oil, basil, and pears all the way man!
---
Follow Bradley Senstock (The Sunrise Trip) on Social Media: