On August 25, Maya Jane Coles will release her long-awaited second full-length album, Take Flight, on her own I/AM/ME imprint via Skint Records.
---
Maya Jane Coles is not your typical producer. With a long history innovative productions and electrifying live sets under her belt, August 25 marks the latest chapter with the release of her second full-length album, Take Flight. The album is the follow-up to 2013's Comfort and her 2015 Nocturnal Sunshine project, and album promises to deliver "an eclectic selection of immersive tracks that are certain to excite old and new fans alike."
In typical fashion, Coles took on every bit of work that went into the album, including writing, producing, engineering, arranging, mixing, and performing each and every track, even designing the artwork herself. At 24 tracks, Take Flight is her most ambitious work to date and will be released as a double album. Several of the tracks also feature guest appearances, including acoustic songwriter Chelou on "Darkside," We Fell To Earth singer Wendy Rae Fowler on "A Chemical Affair" and "Misty Morning," and Rachel Butt from GAPS on "Keep Me Warm."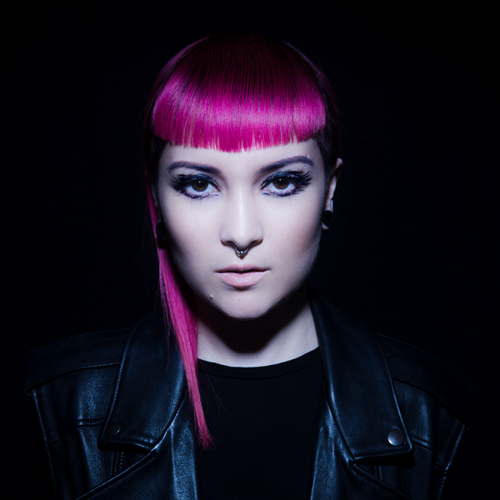 The album is preceded by her Won't Let You Down EP, which has already received significant critical acclaim and support from DJs from around the world. The lead single, "Won't Let You Down," is a moody, contemplative masterpiece. It features an ethereal vocal overlaid atop a lush blend of discordant synths and guitar arpeggios, with an uptempo groove that keeps it moving. It's no wonder it was selected by Pete Tong as his "Essential New Tune." Coles will also release the Weak/Werk EP ahead of the album's release, featuring more tracks from Take Flight. If the first few tracks are any indication of what's to come, we can't wait to hear the next installment.
Stream Maya Jane Coles Won't Let You Down EP on SoundCloud:
Pre-order or pre-save Take Flight and receive an automatic download of "Cherry Bomb" and "Won't Let You Down" when you pre-order on iTunes.
---
Maya Jane Coles – Take Flight – Tracklist:
Weak
Bo & Wing
Old Jam
Take Flight
Darkside feat. Chelou
Lucky Charm
Blackout
Unholy
A Chemical Affair feat. Wendy Rae Fowler
Misty Morning feat. Wendy Rae Fowler
Keep Me Warm feat. GAPS
Let You Go
Won't Let You Down
On My Way
Go On And Make It Through
Cherry Bomb
Chasing Sunshine
Golden Days
Werk
Passing Me By
Trails
Stay
Pulse
Starlight
---
Follow Maya Jane Coles on social media:
Facebook | Twitter | Instagram | SoundCloud