Welcome to The Landing, EDM Identity's weekly post highlighting fresh tracks you may have missed!
---
Since the introduction of streaming sites like SoundCloud, YouTube, and Spotify, as well as release mediums like Bandcamp available for artists to release on, new music is hitting us faster than ever. The abundance of releases can almost be overwhelming, as the tools for production and releasing music are easily accessible for anyone around the world. We know that it is a difficult task to keep up with every release from every artist, so we're here to assist you with some gems that "land" in our inboxes. In every edition of The Landing, we intend to highlight some tracks that you may have missed, or perhaps shine a light on new music for you to fall in love with.
This week's edition of The Landing features fresh tracks from Punctual, Todd Terje, Rui, L'Tric, David Guetta ft. Justin Bieber, BUKU, and MINNO!
The Landing || June 4-10, 2017
---

Punctual releases the first single off their debut EP, and we can't wait to hear more!
Punctual – Facebook | Twitter | SoundCloud
DJ duo Will Lansley and John Morgan aka Punctual, just released their new jam "What I Love." These guys are coming off of their hit song, "Eva," which did about 1.2 million streams on Spotify. "What I Love" continues with a similar sound and is light, fun and just screams "summer-time." It comes equipped with some catchy vocals and a really bright and upbeat future-bass production. To add to this release, Punctual is gearing up to release their debut EP, Fading Youth, later this summer and this track is the lead track off of it! We can't wait to hear more from this up and coming duo!
---

Todd Terje revamps an underground oddity with Det Glyne Triangel
Todd Terje – Facebook | Twitter | SoundCloud 
The much anticipated new track from Todd Terje has finally arrived, and it's got us excited for more to come soon.  It's a cover of a track by Det Glyne Triangel from 1982, but Terje got the band members to record all new vocal tracks for his version.  "Maskindans" is a fantastic blend of early 80's synth punk flair with Terje's unmistakable bouncy style.  This track is sure to be a hit as part of Terje's fantastic live performances, and if you get to see him soon you'll be in for a real treat!
---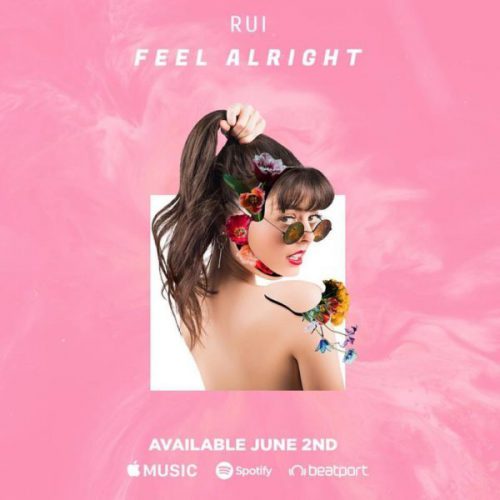 Feast your ears on the delectable house vibes of Rui – "Feel Alright"
Rui – Facebook | SoundCloud
Rui, born as Rui Manuel Reis Maia, is a self-made DJ and producer with his own special musical signature: mellow beats with warm soundscapes leading up to a chill-out exotic beach vibe. On June 2, Rui unleashed his latest single called, "Feel Alright", an infectious track dripping in sweet house flavor, catching our attention, and instilling a feeling that he is an artist that we need to keep our eyes on.
His successful debut single "Million Times" is the perfect representation of Rui's sound & personality and with "Feel Alright", he solidifies his rightful place among the house music eclectic tastemakers. Since his signing on Afrojack's WALL Recordings, he has been put in the position to focus on his productions and has set his sights on composing unique work for the music company. As a true silent force, he is working on plenty of releases on WALL Recordings for the future. This is truly just the beginning for an artist who's ultimate goal is to eventually hear the whole world sing along to the music that he has poured every ounce of his heart and soul into.
---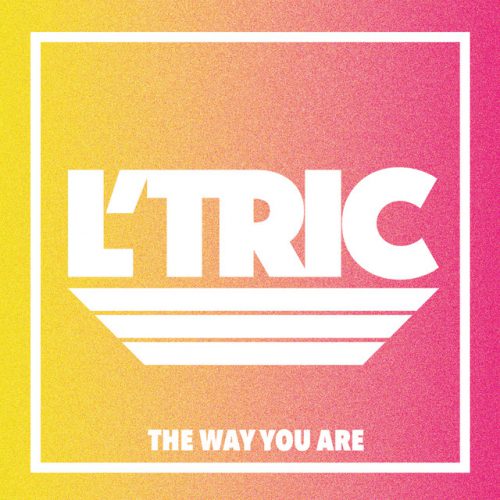 What began as an instrumental in the form of "The Beach" has been revisited and revamped!
L'Tric –  Facebook | Twitter | Soundcloud
Australian duo L'Tric are proud to reveal their new single 'The Way You Are' featuring the vocals of LVL. First surfacing as an instrumental titled 'The Beach' at last year's Amsterdam Dance Event, the track instantly grabbed the attention from the likes of Avicii, Pete Tong, Danny Howard, EDX and Chris Lake, amongst many others. So it should come as no surprise that the duo would get back to the studio to develop a new character for a track that has already caused quite the buzz.
Now complimented by a rich vocal from LVL, the record has been reborn as 'The Way You Are' and is ready to get your summer pumping with good vibes and chill beats. The summer-infused single packs all the warmth of the Australian House hotspot Melbourne, home to L'Tric's Ivan Gough and Sgt. Slick, two incredible artists who have gained incredible success already in their respective careers, with a slew of chart-topping releases and even a Grammy nomination for Ivan Gough's , "In My Mind".
The track combines bright synth patterns with an infectious bassline, blending brilliantly with LVL's vibrant vocal performance. This is certainly a track that inspires to feet to move and one that everyone will be singing along with when it gets served up at festivals all over the world this season! "The Way You Are" is poised and ready to launch L'Tric as an international duo to reckon with.
---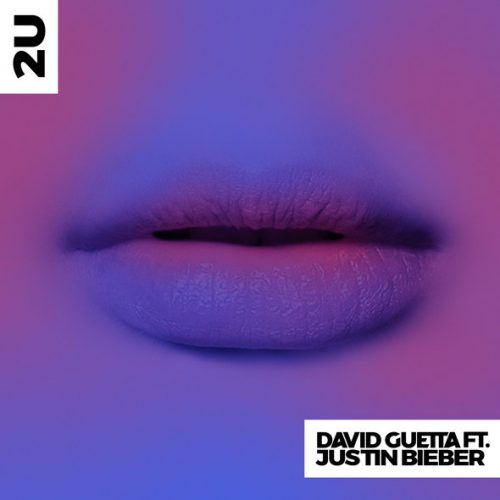 Dance floor dominator David Guetta joins forces with pop icon Justin Bieber to deliver "2U"!
David Guetta – Facebook | Twitter | Instagram | SoundCloud || Justin Bieber –  Facebook | Twitter | SoundCloud
Let's be honest. You simply cannot deny the talent that runs deep within global superstars David Guetta and Justin Bieber.  They truly have a unique, innate ability to turn any track into a chart-topping smash, consistently reminding us of the musical genius that runs deep through their veins each and every time they hit the studio. Put them together and the result is a fantastic fusion of electronic and urban beats that stand strong under a beautiful vocal delivery dished out by Justin Bieber. "2U" is guaranteed to be the anthem of summer 2017 and beyond and I have a sneaking feeling that this collaboration is sure to become one of the biggest this year.
 ''Justin has such a unique voice and I have so much respect for his talent but also for his choices. He took some risks reinventing himself lately in such a cool amazing creative way. I'm very proud to finally share a record with him. I feel like 2U is an incredible combination of emotion energy with a huge melody combined with edgy sounds.''

– David Guetta
After the smashing announcement with the help of Victoria's Secret last week, the official release of the track has arrived with another special video treatment from their models. Watch the video here.
---

BUKU releases new tune, "We Go"
BUKU – Website | Facebook | Twitter | SoundCloud
Buku continues to put out quality bass music productions challenging my love for Bassnectar in the scene. "We Go" starts off with an atmospheric buildup, perfect for opening a set, with his signature sound that I fell in love with originally on "Front to Back." The synths and build up compliment the slight change in the drop during the second half of the song.
I think I enjoyed Comic Boy, Buku's previous release, more than "We Go", but you can't turn down an awesome song with a free download. Make sure to keep an eye out on this guy as we'll definitely be hearing more from him in the coming months.
---

MINNO makes some serious magic on remix of Kanye West's "Touch The Sky"!
MINNO – Facebook | Twitter | SoundCloud
It only seemed like a few days ago when the first track I ever heard from MINNO was sent to me, and I could already tell that he was off to bigger and brighter things. So when I stumbled upon his remix of Kanye West's massive track "Touch The Sky", I immediately knew that the world needed to hear this for themselves. Putting a unique spin that makes the original tune even more massive than before, this trap track should be receiving serious play and included in any sane bass music tastemakers arsenal.
Follow him today and get on the train for the next big trap star, because you won't want to be missing out on any of his future releases. LISTEN TO THIS TUNE NOW!
https://soundcloud.com/itsminnomusic/kanye-west-touch-the-sky-minno-remix-1