Get to know rising star Bassassin in this week's Artist Spotlight!
---
Hailing from Poway, California, Tyler Williams, aka Bassassin, has been rocking the SoCal dance music scene as of late. Taking the stage at events ranging in size all over the region, you can catch him playing shows like Life In Color one weekend, while getting down to his beats in the desert the next. This versatility has led him to become one of rising stars in the heavier side of the scene, and fans of genres in the spectrum of hard dance and bass music should really take notice. You can catch Bassassin in Los Angeles next month at Avalon Hollywood on June 9, when he plays with Dieselboy and Downlink for an epic night out. His upcoming release "El Vido De Sancho" will be available on Spotify this August as well, a perfect way to close out the summer. Check out his exclusive guest mix below, and read on for our chat with this fresh talent!
Stream EDMID Guest Mix 066 || Bassassin on Mixcloud:
---
What led you to start your career as a DJ?
I started my career as DJ originally as a gabber/hardcore Dj in 2010. I got the idea after attending several raves at Pharaoh's water park in Redlands, CA and thought it would be great to be DJ but wasn't sure how big of a market it could be. Coming from being in a band and playing the bars in my hometown of Poway. My friend grabbed me by the head and said: "Look around at how many people are here and they all paid $40 to be here ." After that, I began to look up how to produce dance music online and watch YouTube tutorials on how to DJ.
Who are some of your influences or inspirations as an artist?
Neophyte was my biggest influence early on. That's why a lot of my music has a hard attack to it.
You recently took the stage at Life In Color's stop here in San Diego, what was that experience like? Did you get to blast anyone with some paint?
Being able to perform at events I used to attend is a dream come true. I thought it almost impossible to be on the same stage as the big acts and have hundreds of people dancing to my songs. I did get to throw paint out into the crowd during the drop of my song "Molly in the Club."
With the name Bassassin, you clearly love the bass. What makes you love the heavier side of electronic music?
I have always liked heavier music in general. Coming from a metal background I gravitated towards the hardcore dance music as it reminded me of metal. Same with drum and bass being the same tempo of fast metal songs.
What has been the biggest struggle you've faced as an artist?
My personal struggle was getting myself heard by the right people. It took me 4 years under the alias Bassassin to get where I am now. Motive events took a chance on me a few years ago and booked me for several events and my career has been growing ever since.
Original tracks or remixes, which have been your favorite to produce and why?
Original tracks are my favorite to produce so listeners can understand my ideas, but remixes catch people's attention because they hear a familiar melody or lyrics with a new twist.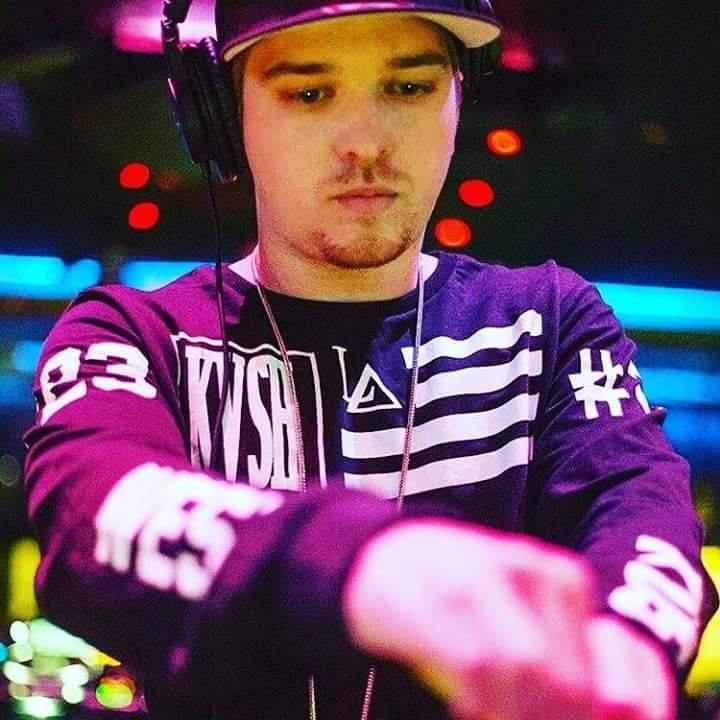 Where has been your favorite show to play to date?
My favorite show so far I have played was SXSW 2015!
Is there a dream venue you want to play in the future?
I want to perform at the Mattress Firm Amphitheatre in Chula Vista in the future.
Finally, what's your favorite flavor of ice cream?
My favorite ice cream is The Wild And Reckless from Baskin Robbins.
---
Follow Bassassin on Social Media:
Facebook | Twitter | Instagram | SoundCloud