While Lightning in a Bottle might be all about the experience, there are still some incredible artists playing that you won't want to miss!
---
With a little under a week until the Do LaB's heavily loved festival, Lightning in a Bottle, it's time to start planning out who your must-see artists of the weekend are. The festival will be held once again in Bradley, CA, from May 24-19. With fun interactive areas, floating playgrounds in the newly filled lake, and dazzling art installations, LiB is looking like it's going to be the experience of a lifetime.
While following your ears is always the move at festivals like LiB, there are still some amazing artists playing that I know I cannot miss. Thanks to the diversity on the lineup, I'm stoked to be able to get my fill of my favorite genres of bass, house, and trap, while also discovering tons of new artists and styles while I'm there. Check out my top artist picks for Lightning in a Bottle 2017 below!
For information on camping, set times, festival maps, tickets, and more, click HERE!
Grace's Top Picks at Lightning in a Bottle 2017
---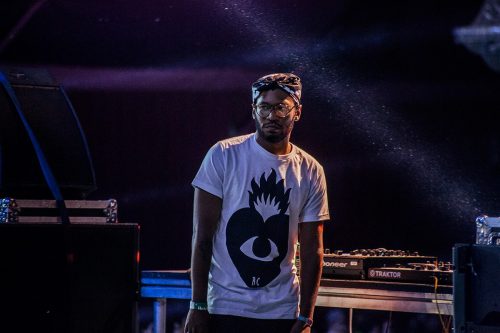 Kaytranada
Kaytranada has produced for every hip hop artist under the sun, on top of creating his own originals and edits. The Canadian-born DJ began producing at the young age of fourteen, and since has worked with Chance the Rapper, Goldlink, Anderson Paak, Kali Uchis, and countless others. His chill yet funky sound is pleasing to ears, his songs flowing smoothly with beats that fluidly join together. My favorite track of his is "Cranes in the Sky"–if I close my eyes I'm relaxing at the beach accompanied with some great vibes. With a closing set on Saturday night at the Lightning Stage, Kaytranada will not be a set to miss. I can't wait to see what he brings to the table in his live sets.
---

Troyboi
Troyboi is one of the only artists who continually impresses me with his tracks and performances. His experimental style has led to some of my absolute favorite trap and hip hop inspired songs. His tracks "O.G." "After Hours" and "ili" are just a few of his best, but I seem to love each and every single track he releases. I got the chance to see him kill it at Basspod at EDC Las Vegas last year, and have been dying to see him again ever since.
---

Sam Gellaitry
I have heard nothing but incredible things about the young Sam Gellaitry. The producer out of Scottland has been known to take you on a journey during his DJ sets, and I can't wait to experience the wonder for myself. His album "Escapism III" just dropped about a month ago, filled with rich and diverse electronic sounds. Despite his young age, Sam Gellaitry has received praise and respect from many of his older peers. I'm so excited to see what he's all about live.
---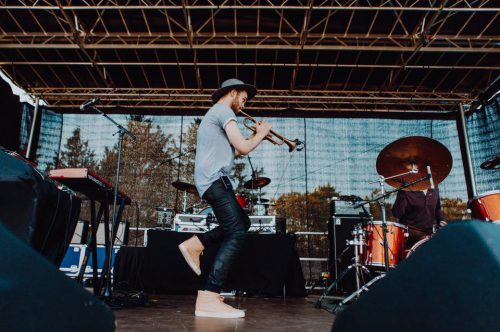 Brasstracks
I cannot get enough of these guys! If you have one set to see at Lightning in a Bottle, go see Brasstracks. This horn and drums duo has been killing it this past year, with their funky "Good Love" EP and Grammy-award winning production for "No Problem" with Chance the Rapper. Their set at SnowGlobe was one of my favorites of the festival; they played the entire thing live. Their jazzy vibes with some heavy bass integrated are impossible to walk away from. Their talent both on the drums, horns, and mixing is admirable–I promise you will have the time of your life if you go see these guys!
---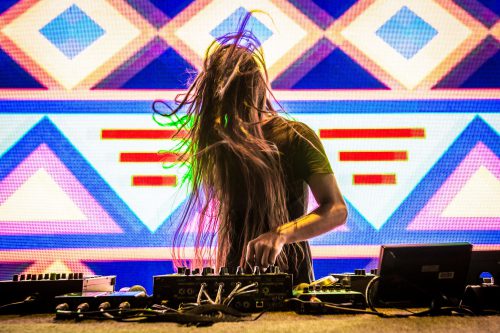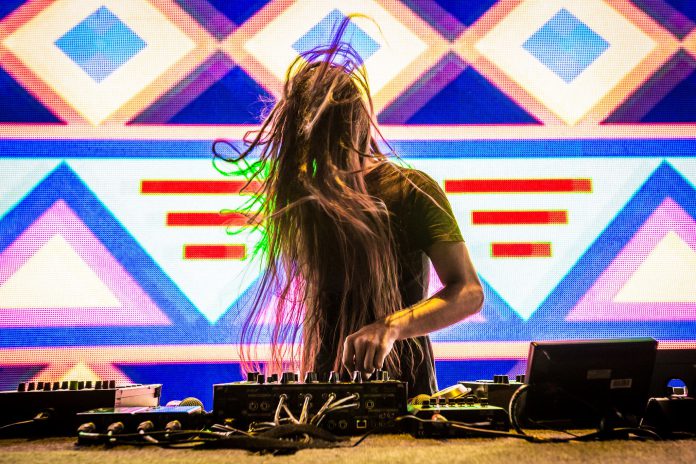 Bassnectar
Bassnectar has been around for forever, but he's not slowing down anytime soon. The iconic bass music guru will be closing out the festival Sunday night, and I can't think of a better way to finish things off than raging with Bassnectar. His newest album "Unlimited" is full of bangers, but my personal favorites are his old stuff, like "You and Me." I love how happy the melody is while still going hard when it hits the bass drop. We'll see if the Lightning Stage can withstand the bass!
---
Connect with Lightning in a Bottle on Social Media:
Website | Facebook | Twitter | Instagram
Featured Photo Credit: Eric Allen Photo