Get to know rising duo, Synfonic, in this week's Artist Spotlight!
---
Jesse and Christian make up an uplifting trance duo that you need to be listening to if you love the genre, aptly named Synfonic. Gaining serious momentum since starting their careers, they have been able to incorporate a variety of elements outside of the trance genre into their sound to make their mark on the scene. After their breakout success on a hit single, "Supernatural", Synfonic has only continued forward, dropping track after track that has kept our feet moving and ears open. With the aforementioned track being named "Track Of The Month" by the legendary Christopher Lawrence, it sparked a solid EP release on Pharmacy Music as well. Having been supported by legendary artists, as well as some new guns too, we are proud to introduce you all to a future leader in the trance scene, Synfonic. Stream Synfonic's guest mix below, which includes two exclusive tracks that are unreleased, and read on for our chat with the duo!
Stream EDMID Guest Mix 065 || Synfonic on Mixcloud:
---
What were your inspirations in becoming DJs?
Jesse: Christian and I have been friends for quite some years now. In the past years, we worked on separate electronic music projects. We started creating trance music for fun and decided to start Synfonic about 3 years ago. We would get music done in between video game sessions. We didn't think much about deejaying, we just wanted to create music we loved. We received a great response from our music, so then we decided to start deejaying at the end of last year.
What does the name 'Synfonic' mean to you and why did you choose it?
We were trying to come up with something clever and of course a name that was not used yet. At first, we wanted to incorporate classical music into our trance music. We love the ambiance, melodies, chordal accompaniment, and complexity of classical music; so we thought about symphonies. So synfonic came from symphony, we played with it a bit.
 You incorporate many different genres into your music. How do you decide what sounds you want to include?
Well normally, we try to mix things up because we both like uplifting, psytrance, and tech. When we are creating our music we tend to incorporate all those styles. We want people to distinguish us by doing that and so far people have enjoyed it.We also don't like to limit ourselves to sounds expected from specific genres, we like to experiment.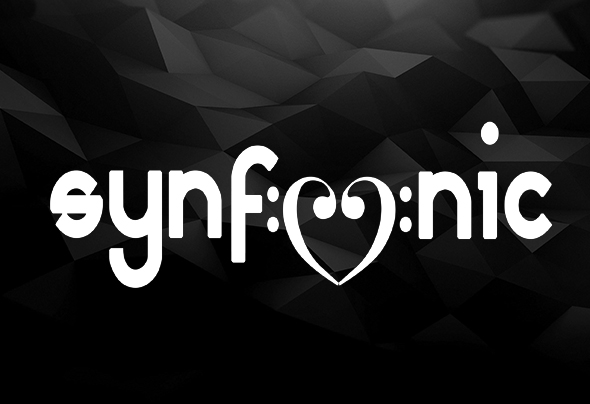 If you could pick 3 artists to listen to for the rest of your life, who would they be and why?
Christian: It's actually really hard to pick from so many talented artists. If we are talking about specifically just trance music I would have to say, James Dymond, Darren Porter, and Andrew Bayer. James Dymonds' recent tracks have been great and combine that psytrance and uplifting style, which I really like. Darren Porter definitely puts out some amazing tunes and it's no surprise why he is one of Aly & Fila's favorite. Andrew Bayers style is different from the other two but I really admire him. His sound is amazing and his creativity in music is definitely top-notch.
Jesse: Three artists that I can listen to for the rest of my life are not trance related, I love pink Floyd. I will choose the Beatles as well because they just have so much music. The last band would be blink 182 because I grew up listening to them. If we are talking about trance music I really love the complexity and sound design from Heatbeat & Andrew Bayer, their music is definitely unique. You can hear their "sound" in each of their tracks. Right now I am really loving Waio, his sound is next level.
Your latest release, "In Your Heart", packs a powerful punch, full of energy and intense rhythm! What inspired the direction for this track?
We wanted to create a tune that was hardcore, but at the same time have emotion it. It does have a powerful punch at the start, but then the melody comes in and that adds emotion. That same emotion continues without really losing so much of its energy, which is what keeps the rhythm going.
Is there a story behind this production that helped you to choose the title?
Well, the title itself comes from the vocal sample used. We really loved the vocal sample we found and we built a tune around it. It inspired the rest of the tune to give it that emotional feel.
How has being under Pharmacy Music influenced your sound and what attracted you to it?
Pharmacy Music is definitely known for their dark psytrance sound, which we enjoy, but we haven't really made that many dark psytrance tunes. We do incorporate some of the dark psy feel, but without losing that classic trance style that Christopher enjoys from our tunes. By the way just a little secret… we do have a new tune that will be coming out on Pharmacy Music and it is a little more on the dark side.
How has Trance music impacted your lives?
Jesse: Trance music has impacted my life every day, I don't go a day without it. The music brings so much emotion and no matter what is happening in my life I can turn to trance music. Being at events is magical. Trance has allowed me to meet a lot of amazing people and make friends from different parts of the world. I can truly say trance is beautiful and brings so many people together, unlike any other music.
How do you decide what tracks you're going to play during live sets?
Well, we divide the set between each other and we pick tunes we want to play. Normally it's tunes that we like at that time or tunes that are hot. We like to play classics as well but incorporating them with a different sound because the crowd always digs that. Of course, we play our tracks as well, we mix it up. If you listen to our sets, you will hear how we combine psytrance, tech, and uplifting throughout our live set because we like to hear it all.
If you could play a b2b set with any artist, who would it be and why?
That is definitely hard to pick…….. but I would say, Ben Nicky because has so much energy in his sets and we really like how he mashes up tracks.
Describe your artistic vision as we move further into 2017. What are some of your goals and aspirations?
Well moving further into 2017, we definitely want to keep releasing new music throughout different outlets (various labels). We want to keep growing our fan base and start doing more shows. Now that we have some music under our belt, we want to try these tunes at live shows we perform at.  We want to start collaborating with different artists and experiment with different sounds.  We also want to receive support from "bigger" deejays & producers.
What can Synfonic fans look forward to this year?
Music comes first, so over the next few months expect a lot of new music from us. Now that we have a few labels we are working with, releasing music isn't as difficult compared to when we started. We have a website going up soon which will allow people to follow us easily on there. We are also working on releasing more merchandise. TranceFonic Radio, our radio show, is now every first Friday of the month now and we will be premiering our newest tunes on there. People can download our radio show from iTunes podcast or through our SoundCloud page.
Finally, what is your favorite ice cream?
Christian: Cookies and cream but if we do like Cold Stone or Baskin Robbins then definitely vanilla with Reese's peanut butter cups.
Jesse: Ice cream is seriously my favorite thing to eat and it is so hard to choose but cookie dough & cookies and cream are also my favorite.
---
Follow Synfonic on Social Media:
Facebook | Twitter | Instagram | SoundCloud | YouTube