Looking for alternative transportation options to festivals this season? Skedaddle might be the one for you!
Get $5 off your first trip with Skedaddle by using code: EDMID5
---
Festival veterans know exactly how difficult it can become to get a rave family or large group to a festival in an efficient manner. If you take the usual route of driving, it can lead to a situation in which someone has to designate themselves as the driver, while also limiting the number of people who can ride to the festival with you. Once you arrive at the festival you'll have to deal with parking fees that can be pricey as well, and traffic before and after too. If you want to avoid the designated driver situation, or parking for that matter, there is the option of UBER and Lyft that has become more prevalent at events. Unfortunately, though, the sizes of many of the cars are too small for groups larger than four. The stress that can come from dealing with the UBER lot post-event is nothing to write home about either, and at Coachella this year many drivers refused to enter the codes from attendees prior to knowing their destination. Oh, and don't forget about the higher costs with surges in place after the festival in the case of UBER and Lyft. Sound like a headache? Luckily for you, a new entry in the market has taken hold this festival season, Skedaddle.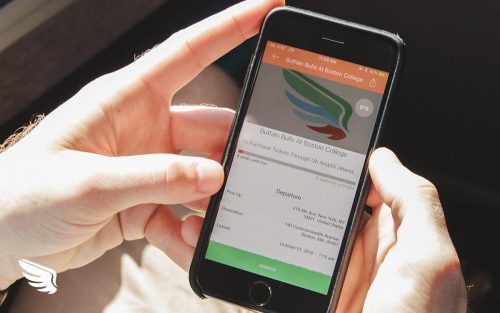 "What about shuttles?", you might say, as I did when I first heard of Skedaddle. Well, shuttles are definitely a great alternative to driving or taking an UBER or Lyft, but the costs associated can be higher than many would like to pay. Additionally, not all shuttles leave when you want them to, or from the hotel you might be staying at. They also tend to be on the larger side so navigating back roads and quicker paths to the festival may be out of the question. Not to mention that some festivals don't even have shuttles set up for attendees, while others have notably restricted competition from participating as time has gone on. So while I prefer to take a shuttle, I sometimes need to be more in control of the situation itself, and that is where this company really shines.

If you're looking for a customized experience to arrive to and leave from a festival, Skedaddle is right up your alley.
This isn't your typical shuttle service to and from an event, it's a far more customized experience that can be adjusted to any size group too. Using the app, you can look around your area for upcoming routes and destinations, with the time and location of the pickup right there for an easy experience. If one of those routes will be going to the destination you'd like, you can easily reserve a seat right then and there. Once the shuttle reaches a minimum of ten reserved seats, it is locked in and ready to rock!
Of course, you aren't restricted based off the current rides that are listed either! If you've already got a large enough group and you want to set up your own route, you can do so right in the app as well. All it takes is one member of the group to create the new route and then have the rest join in on the ride to lock it in. Skedaddle is able to handle any large rave family or festival group with ease, as they have multiple different options for transportation to get you to the event of your choosing. This also works on the return trip too, as you'll be able to create a route from the festival back to your hotel at the end of the night!
Not only will this save you the hassle of figuring out who is going to drive to the event and issues with gas or parking money, but it also allows for you to actually have some fun and enjoy your trip to the festival. No more worrying about finding parking when you get to the event, just head right in and start having a good time!
Download the app from iTunes or Google Play!
---
About Skedaddle:
Skedaddle is reinventing mobility beyond city limits. Moving within city limits is now inexpensive and efficient, yet reaching destinations outside cities is still costly and inconvenient. We believe travel should no longer be hindered by renting expensive cars, hassling friends for rides, or piecing together antiquated mass transportation. By pairing crowdsourced route demand with luxurious rides, we make affordable, inspiring, and flexible travel available to all. Whether you're going from city to city, to a concert, the beach, skiing, commuting, or just wanting to get from point A to point B, we're excited to be part of your journey! Let's go anywhere. Together.
---
Connect with Skedaddle on Social Media: