Get to know rising star Mitch Dodge in this week's Artist Spotlight!
---
Hailing from San Diego, Mitch Dodge has been a rising star in the local scene as of late. Already making moves with gigs at events hosted at Spin and Florent, he has also taken the stage at major nightclubs like OMNIA San Diego and Bang Bang too. If his popularity playing out live isn't enough, he's a member of the highly influential Tribe Out West and made his mark on their latest compilation album released back in March. His sets are a dancey good time, and when you catch him play there is absolutely no way you're keeping your feet off the ground. After years behind the decks, he released his own production last July and his infectious beats have continued on since with releases like "Touch Your Toes" and "Change & Style". If it isn't clear yet, listen to his exclusive guest mix below and get a taste for one of the artists who represents what San Diego is all about, good vibes and great beats.
Stream EDMID Guest Mix 063 || Mitch Dodge on Mixcloud:
---
What was your inspiration in becoming a DJ?
Because everyone wants to be a DJ, duh! I kid I kid, I started playing music at around the age of 10 or 11 and instantly fell in love. I think it was taking band in school that got me hooked on playing any kind of music live as well as listening to so much music growing up as a kid. I was in a band most of my late teens and early twenties which ended up parting ways, I then took up producing and making beats. I guess I never really meant to become a DJ I just wanted a way to play the music I made live for people live.
Which artist was your introduction to Electronic Music?
Deadmau5! [Laughs] I guess there was a lot of early electronic music that I was introduced to like Fatboy Slim, Daft Punk, and Moby back in the late 90's growing up. I went to my first electronic music festival in 2009 and I remember Deadmau5 was not supposed to play and ended up making a surprise appearance playing again the night I attended. This was at the same time For Lack of a Better Name was blowing up. I remember him dominating not only his live / DJ set but also having an amazing energy to his show, keep in mind this is pre-electronic Mau5 head and Cube stage.
If you could play a b2b set with any artist, who would it be and why?
Wow, that is a tough question to answer! I am always seeing so many of my favorite artists play amazing DJ sets all the time so I guess this answer could be ever-changing for me. Right now it would probably have to be either Justin Martin or Skream, they just seem to always be crushing the crowd with new unheard music lately! I also love both of their styles live when I have gotten the chance to see them.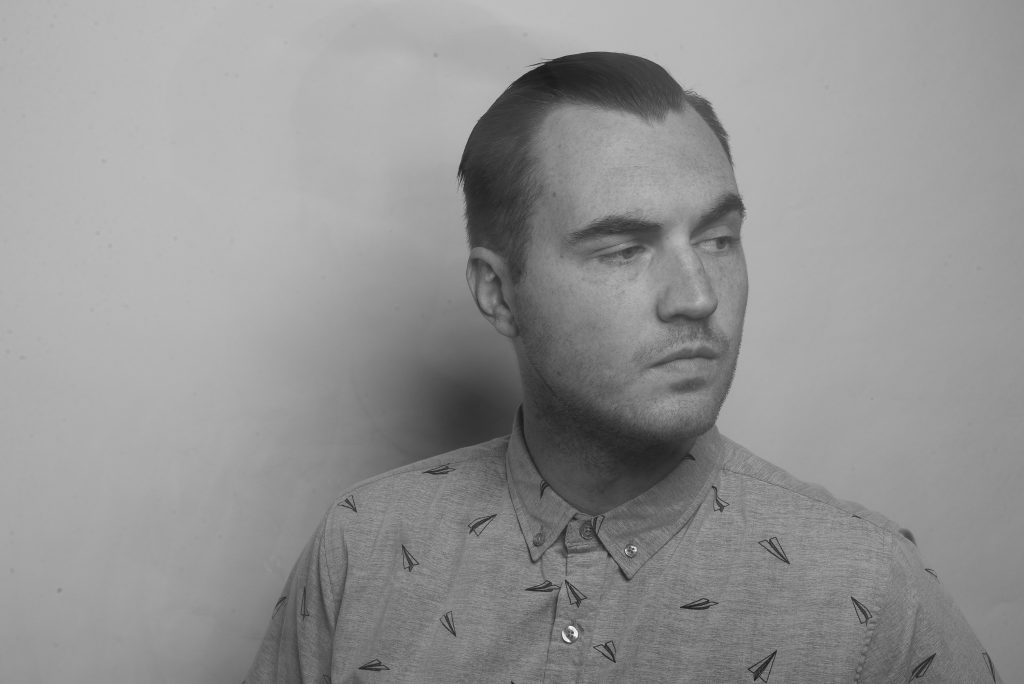 Do you have a favorite event that you've been able to play so far?
I don't think I have played a regular recurring festival or showcase of any kind that was a favorite. More than anything I remember favorite venues I have played or artists that have played before and after me. I would say either Bang Bang San Diego or the old Intervention day parties at the Hard Rock have been my favorite to play thus far.
Your first original release was last July, "Private Reserve"! How have you grown in the production side of the DJ world since then?
First off much love to Tom Greco, Spira Music and Rawsome Records for supporting my first couple of releases last year! Since then I have worked with so many different artists and have truly developed a sound I feel like is starting to become something of a signature. What I am finding this year so far is the songs I am making are always evolving and progressing so I am really excited to see where we are this time again next year. I am working harder now more than I ever have on my music and production, a good friend of mine told me the other day it sounds as if I am maturing, which put a big smile on my face.
What is your favorite thing about the scene here in San Diego?
The city and its community! I have always been part of the music scene here in San Diego, not always electronic music. My earlier days I spent going to Hardcore and Punk shows and spending the weekends at band practice. I can tell you one thing though San Diego does not get nearly the amount of credit it deserves for the amazing music and artists that come out of it. These people sweat blood and tears for their art and what they create, the pride in that is like nothing I have seen anywhere else.
Where is a dream venue or event you would like to play in the future?
A dream event would be to host my own at an amazing venue that no one has thought of before and I'd have all of my friends there and favorite artists playing. Other than that maybe Dirtybird Campout! >_<
Of all the taco shops in town here in San Diego, where is your go-to place to grub?
JV's for the best California burrito in San Diego, hands down! If I also get to choose a close tie or runner-up it would have to be Pokez, they have some of the freshest Mexican food in town. Shout out Prayers!
Finally, is there anything in store for your fans to look out for the rest of 2017?
I am planning on releasing my first official EP this year as well as working with a bunch of different artists on release and collaborative efforts, so stay tuned to my social media outlets for the info! Most of my new music should also now be available on all digital platforms, streaming and purchased. Besides that, I hope everyone is having a great 2017 so far and thank you to everyone that supported the Tribe Out West compilation and to everyone that comes out and dances at the shows!
---
Follow Mitch Dodge on Social Media:
Facebook | Twitter | Instagram | SoundCloud