Get to know rising star from San Diego, SÜSiO, in this week's Artist Spotlight!
---
Hailing from San Diego, Chris Granillo has made serious moves in the electronic music scene as of late. Known to many under his DJ moniker, SÜSiO, he is the Co-Founder of OMNIFIK and a member of Tribe Out West that serenades dancefloors all over Southern California with his infectious sounds. Both a DJ and a producer, his own releases of "Illusion" and "Bounce" have only furthered his standing as a quality artist from America's Finest City. The deep, dirty tech vibe of his sets really gets people moving and is the perfect complement for any dark club or warehouse type venue.
Stream EDMID Guest Mix 053 || SÜSiO on Mixcloud:
---
What was your inspiration in becoming a DJ?
I grew up around music my entire life. My father played guitar and my grandfather was a radio announcer in Mexico and in California. I started playing the Saxophone in 3rd grade all the way through High School. This is where I knew I was in love with music.
I was Introduced to my first Digital Audio Workstation by some friends in high school and was hooked from the start. I would lock myself in my bedroom for hours working on hip hop beats and the occasional house tune. College is when I really started developing into Dj. I would always find myself at parties with people would ask me to play music. With some help of friends, we started bringing Dj controllers to the parties, and slowly I started playing every house party that anyone would let me. Even though I was already testing the waters, I really didn't become passionate until I attended my first Massive in 2010.
EDC really opened my eyes to a culture I wanted to be a part of, and I felt like I could make a real impact on the scene. When I got back, I completely changed the style of music I produced and DJ'd. I Started reaching out to local event companies around San Diego soon after, to start getting gigs in Downtown. Eventvibe and Amplified Access were the first people to hit me up for an interview. That is where I met Jake Talcott and Justin Navalle. These were the first two guys to give me a chance and booked me for opening slots in different clubs in Downtown San Diego.
At that time I was still using a Traktor controller (Justin made it a point every time I saw him to remind me that I needed to switch over to CDJs). With Justin's persistence and the help of my good friend and Paulo Perez, I was able to make the switch quickly with some late night sessions with Paulo. He showed that there was more to DJing than just playing songs. It was about telling a story and trying to make a connection with the crowd.
Shortly after making the switch to CDJs and playing more gigs, I was introduced to Pete Prado. Pete and I connected right away and started playing B2Bs together, but it wasn't until we played a 2 hour set at WeAreNYE that we decided to start a Duo called Dirty Prado. Together we were able to cover more ground and progress faster in the Downtown scene. We decided to team up with Encore Entertainment and with the help of Daniel Krieg and his brother Stephen Krieg we were able to share the stage with many of our favorite DJs and begin to get gigs outside of San Diego. There were many people who helped me get started whether it was letting me play at their house, showing me how to use Ableton, or how to mix correctly. I just want to say Thank you to everyone that has supported through this Journey!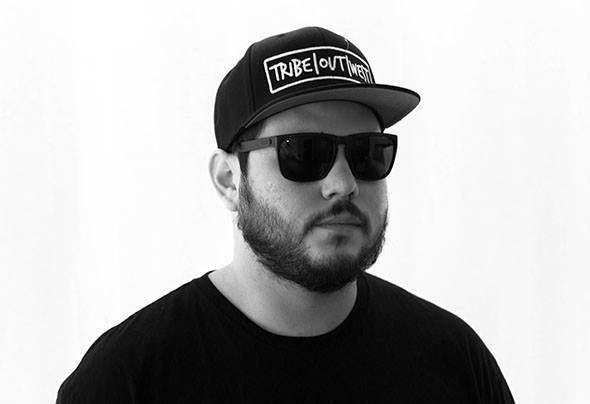 If you could play a b2b set with any artist, who would it be and why?
If I could play a B2B set with anyone it would be either Oscar L or Green Velvet. Oscar L has inspired me with his music for a while now and I feel like we could vibe well together. Green Velvet is one of my favorites and I think we all know why I would want to play with him, He's a beast!
Do you have a favorite event that you've been able to play?
I am alway happy to play along with my Tribe crew, we all vibe so well together and are events at spin are starting to take off. But one of my favorite events I played recently was Hide Away at E Jags Parallel Universe by the 900 block. The vibes were through the roof and everyone showed us so much love. If you are in the Los Angeles area you should definitely check out one of their parties.
What type of process do you go through when selecting tracks for your sets?
I usually mass download tracks according to my liking then I go through all of them and rate them based on energy, BPM, and genre. The tracks need to have a fat groovy bassline with some hard elements. They need to make everyone want to get up dance.
How do you feel the scene here in San Diego differs to other places you've played or visited?
San Diego has a thriving music scene whether if you go Downtown or prefer the more underground events. Although I do believe we are behind compared to Cities like LA, San Francisco, and Miami. I do see San Diego becoming an epicenter for music in the near future. It is filled with so many Talented DJs and Producers that are already doing big things.
What about the Electronic Music Scene specifically speaks to you?
I would say the being able to connect with people you never met before through music. Some of my best friends I have I met through music in some way, shape or form.
If you could pick 3 artists to listen to for the rest of your life, who would they be and why?
This is a tough question I like so many different styles of music I don't think I would be able to choose. But If I had to choose I would say, Bob Marley, Red Hot Chili Peppers and Get Real. I choose these 3 because many of their songs bring back good memories.
Which artist was your introduction to Electronic Music?
I can't believe I'm going to admit this but Boys Noize was one the first artists that introduced me to electronic music along with a few others.
What is your favorite event that you have attended?
My favorite event I have attended was last year at Dirtybird Campout.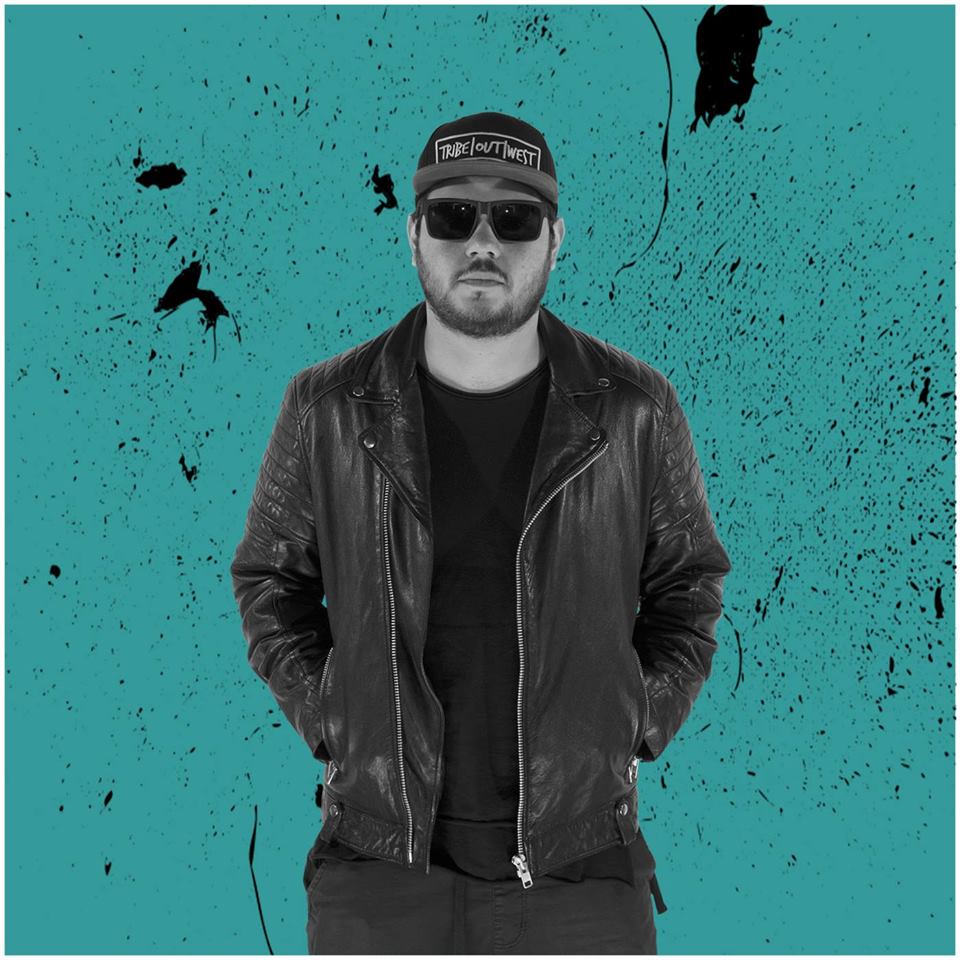 How do you manage your time between running OMNIFIK and your career as a DJ?
I quit my job last year and decided to dedicate my time to producing and DJing and it has really helped me fully focus on my craft. Right after I made the switch I started working full-time with Tribe Out West Records which has helped develop me into the artist I am today. Right now Tribe Out West is the main focus but we do have some things planned for OMNIFIK in the near future.
Where is a dream venue that you wish you could play in the future?
I'm not sure If I have a dream venue that I would like to play at because some of my favorite parties have been in warehouses or at Festivals. I think playing more House and Techno Festival would be my dream to play in the future.
What's in store for your fans for the rest of 2017? Any surprises or new releases coming up?
I have a ton of new tunes that are planned to be released throughout the year. One of my favorites tracks will be on the new Tribe Out West Compilation featuring the whole Tribe crew. It will be releasing sometime in March. I also have a lot of booking coming up that I am excited about!
Finally, Mexican Food is a staple here in San Diego, what is your go-to order?
My order usually depends on where I go. If end up at Colimas in North Park I'm definitely getting a Congo Burrito. With that being said anything you order from Vaqueros Carne Asada, aka The Barrel, is fire, it's definitely one of my favorite spot to go to and it's worth the drive to Encanto. Just make sure you go during the day. *laughs*
---
Follow SÜSiO on Social Media:
Facebook | Twitter | Instagram | SoundCloud