Insomniac Events bridged the gap between the electronic music event scene and the fashion industry by bringing SKYDECK Experiences to Style Fashion Week in Los Angeles!
---
Right before the start of Style Fashion Week in Los Angeles back in March, some news hit my inbox that caught my eye. Contained inside the email was the announcement that Insomniac's VIP brand, SKYDECK Experiences, was collaborating with Style Fashion Week's events throughout the weekend. Not something I was immediately expecting, that was for sure. You see, when I initially think of Insomniac, I think of electronic music, larger than life festivals, and of course an amazing community that attends those events. Style Fashion Week, though? I wouldn't have associated that event with the brand immediately, but as I began to think more about it…the more I began to understand this move Insomniac was making.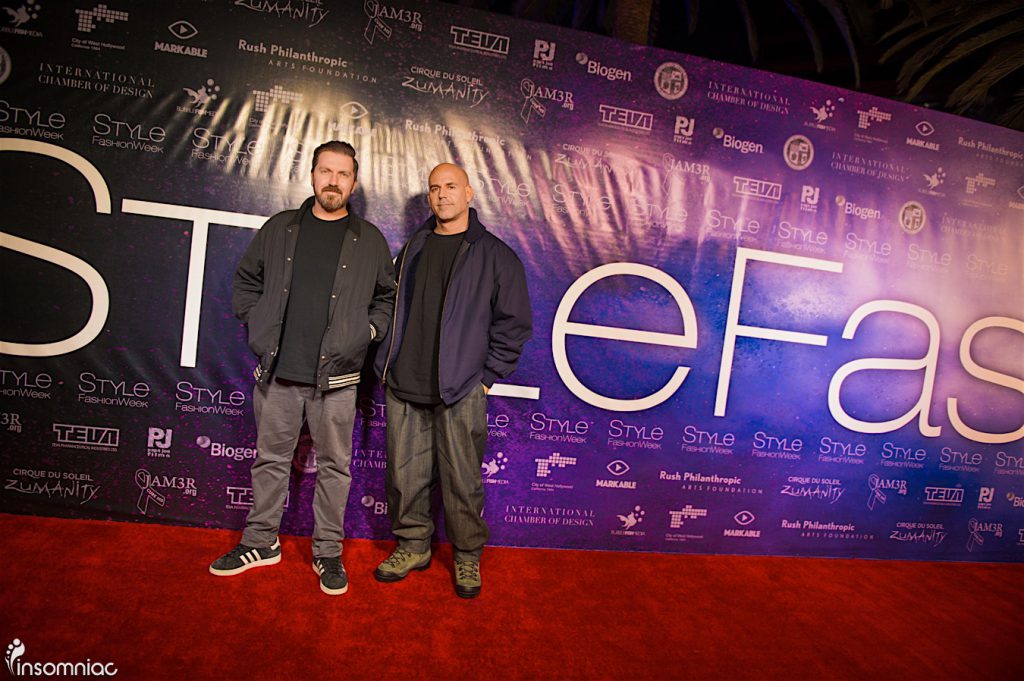 I will be the first to admit that the world of fashion is one that I know very little about. While I respect those who are passionate about it and have been enamored by many things I have seen, it isn't something I'm well versed in or understand fully. I have never said "hey, I want to attend a fashion show!" or have explored that world much, but I felt that this was something I needed to check out for myself. If you have followed this site in any capacity you'll know that I already love Insomniac's purely electronic music side of the spectrum, but now I was curious to see what this was all about.
Going in I was aware that this was about fashion. I am not one to say no to new experiences, but Insomniac was doing something I saw as new and different, and I wanted to be a part of it.
The moment I arrived at the venue on Thursday night, it became apparent that this wasn't an event with Insomniac branding that I was used to. This wasn't an event specifically centered around a DJ or the rave culture, there weren't lasers and definitely no booming bass, and it was evident I was in a different world. Attendees were wearing high-end, fashionable clothing, there was plenty of art too, and of course some music that would please pretty much anyone. While there were lights and sounds, the atmosphere was geared towards the high-end, and it was interesting to take that all in as we waited for the show to begin. If you've never attended a fashion show before, you should at least try to check one out in your lifetime. It is stunning to me to see the creations that a passionate designer can bring to the show, and I was impressed by the work and show itself throughout. See, the designer was the true star of the show that night, not the DJs who would be playing after he was done, and my oh my was he fantastic in his own right.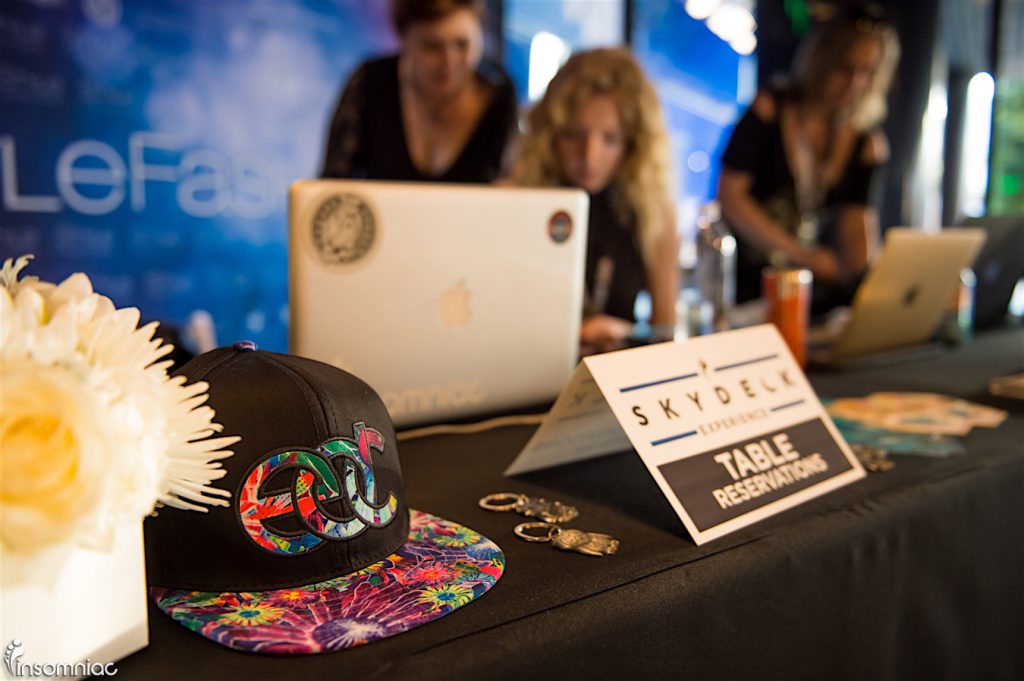 Now, I have been no stranger to Insomniac's standard experiences and VIP services in the past. As an attendee, I have fallen in love with the experience that Insomniac provides, and even urge people to consider upgrading to VIP if they can afford it. As someone on the job, I always make sure to check in and see what new bonuses are offered and give you all a full rundown of what you're getting for your hard-earned dollars at the event itself. So how does that translate to a fashion show? Well, let's flash back to the word "experience" and focus on that for a brief moment. Regardless of what the event is centered around, regardless of whoever is throwing the party, the number one thing that creates a buzz and brings people back time and time again is the experience that they have. It's a crucial element that many people seem to forget or don't know how to approach it properly more often than not. I can stand by my words to say that something Insomniac does better than the rest is providing an experience that leaves a mark on whoever is attending their events, so this move was important.
Having become familiar with the SKYDECK Experiences brand over the years, it wasn't until this event that I saw the true potential it has. This new avenue that the VIP Team is traveling down is interesting to me for a few reasons.
First, it provides an expansion beyond the constraints of your standard club, festival, or music driven event. This helps grow Insomniac beyond being seen as a just a company focused on electronic music. Why would they want to do that? Well, there is an entire world out there that can be tapped into, and it is a smart business move for Insomniac to explore that spectrum. If you shut yourself out of new markets or never explore them, then how can your brand expand to greater heights? I imagine that if they can provide the SKYDECK Experience at Style Fashion Week, they can continue to approach new markets to work with.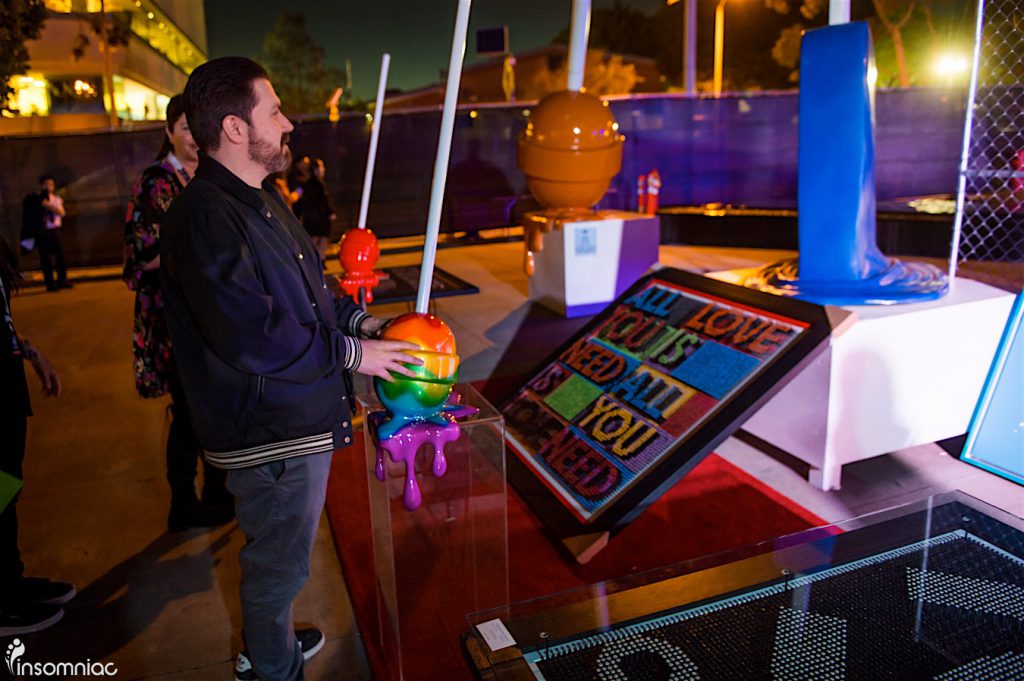 Second, it reverses the typical flow of how electronic music and its brands have been seen by the public. The way it seems to be is that those who want to learn more about the brands and genres associated with electronic music have to be looking for it. Sure, you'll get some mainstream acts hitting the radio, but instead of people coming to electronic music it is coming to them. This gives those who may be curious about this world a taste of the experience that Insomniac offers. While it may not be the direct goal of the brand, it can indirectly cause more people to enter the electronic music scene and fall in love with the music and experience that is offered. The added bonus is that it can also attract a younger demographic to the events that SKYDECK Experiences partners with, which is much-needed in the non-profit sector and many others looking to attract new people.
Finally, this is already a service that Insomniac has provided for their own events for years now. The SKYDECK Experience is not a new thing and over time the kinks have been worked out, the experiences have been expanded upon, and they know the ins and outs of how to handle their clientele. So why not use the team that has developed this brand and experience to their fullest potential? While I'm not sure that every event or festival hosted by Insomniac needs a VIP experience, I do believe that this can be translated to many other styles of events. Imagine being able to see this brand host a VIP Experience for something as big as the Super Bowl, or handle the logistics behind a non-profit charity event. VIP services are needed for a wide range of events, and if their team can bring a special experience then it will make them stand out from the rest.
I know that I am excited to see what the future holds for SKYDECK Experiences and the Insomniac Team that runs it. While originally unexpected, this is a direction that I am happy to see them head in to expand the Insomniac brand further.
---
Connect with Insomniac Events:
Website | Facebook | Twitter | Instagram | SoundCloud | YouTube
Connect with Style Fashion Week: