A new location and date will help the 15th Anniversary of 515 Alive Music Festival solidify its spot as Iowa's best music festival
---
Celebrating its 15th anniversary, 515 Alive Music Festival announced that it has a new massive location and its biggest lineup ever planned for this year. New seems to be a theme this year as the 2-day festival will introduce on-site camping, a second all national act stage, and exclusive campers only on-site after parties. If you haven't been to the largest music festival in Iowa, check out our review from last year.
515 Alive Music Festival will take place at Water Works Park in Des Moines, Iowa on August 18-19, 2017. Very limited Early Bird Tickets will go on sale Friday, April 14 at 10:30AM CST HERE!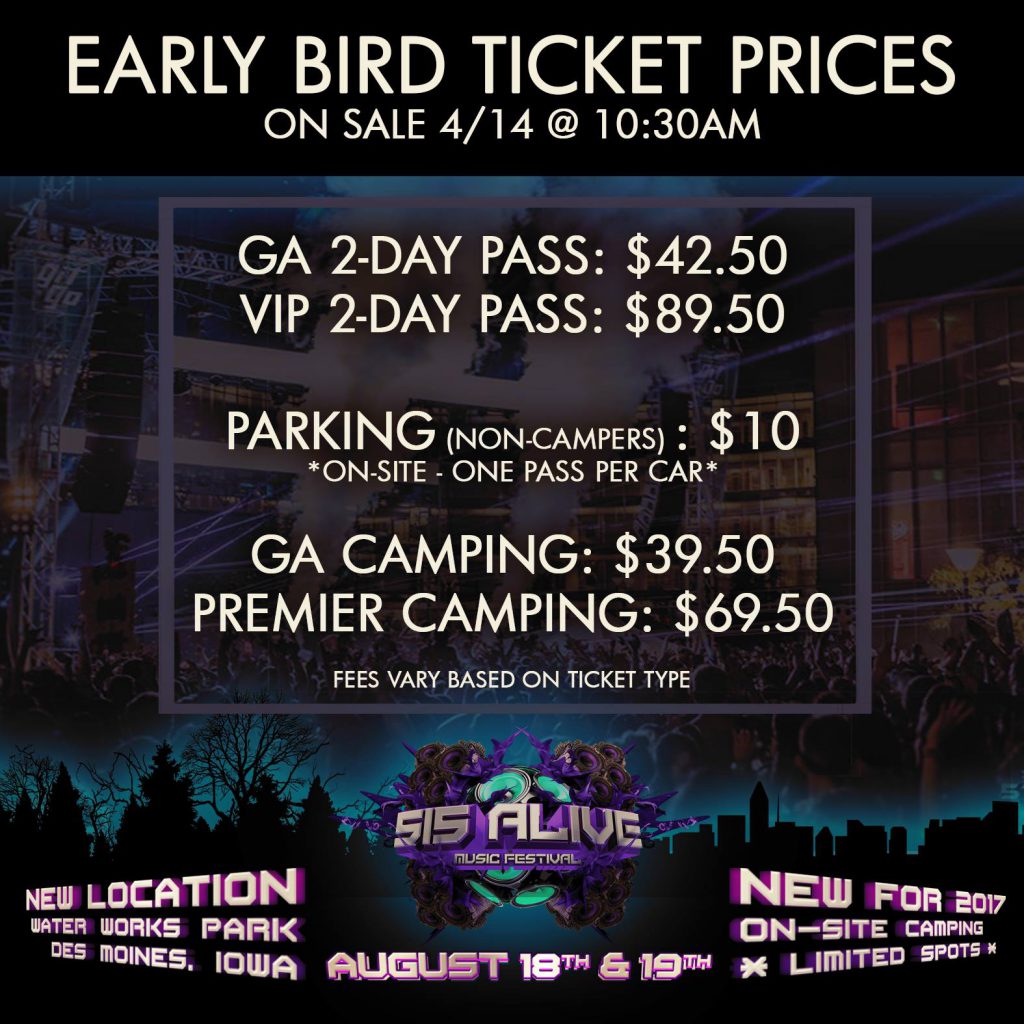 The 515 Team has been able to figure out a solution to the two main issues we had with the event in 2016 by changing the venue and the date. A new location will provide reduced sound overlap between stages allowing bigger and better staging and production, while the change of date will make sure we don't melt in the sun.
Our move to Water Works Park was solidified after long discussions about needing a venue that allows us to expand our vision with the festival and provide a unique and unforgettable experience. Truth be told, we need more room for what we have planned. The new park is absolutely beautiful, almost 10x bigger than our previous space and it's directly outside of downtown Des Moines. It's the ideal location for a festival.

Last year was HOT, like record setting 110 degree heat index-hot. The weather in mid/late august is arguably the best you could ask for, it's not too hot and the threat of a rain or a storm is significantly lower than spring/early summer.

Source: Facebook
We're excited for a hybrid camping/city festival experience that the festival is introducing for 2017. Few festivals are able to provide camping while being able to pull out to the street and be blocks from downtown. Spots are extremely limited for on-site camping, so be sure to book your spot sooner rather than later!
Watch the 515 Alive Music Festival 2016 – Official Aftermovie:
---
Follow 515 Alive on social media: