Lookas talks Miami Music Week, Ultra Music Festival, his upcoming EP, and more!
---
If you're passionate about the trap and bass music genres, Lookas is probably an artist you've come to be familiar with in recent years. In 2013, he took the internet by storm with a remix of DVBBS & Borgeous' track "Tsunami", which caught the attention of Ministry of Sound and was released as an official mix the following year. This gained him international recognition and cemented his signature sound with the masses. The Miami native has since gone on to release some bone shattering remixes and original tracks while juggling a busy tour schedule. I had a chance to catch up with Lookas at Ultra Music Festival this year.
Stream Lookas' Set from Ultra Music Festival 2017 now!
---
What is your favorite part about Miami Music Week and Ultra?
Miami Music Week is the one week of the year that everyone comes to Miami. There's just a crazy energy, shows every night, every DJ from around the world is here. And Ultra just brings people from the around the world here to Miami, and it's just an amazing experience, an amazing week.
Have you checked out any parties this week?
Yeah, I went to the Marshmello show, it was pretty dope, saw a bunch of friends of mine. We hit E11even, gotta hit E11even if you're in Miami, always. I went to the Steve Aoki Dim Mak show, it was awesome. And then I made it to Ultra today.
Last year you took the stage at Ultra too; how would you compare your set this year to that one, and how have you grown as an artist since then?
Awesome question. Last year's set was awesome, it was hard. I was against deadmau5 and Carnage but we still had a great crowd, great supporters, great fans all in the crowd. It was an amazing set. This year I played at 2 PM at the Worldwide stage. I did not expect that many people to show up, it was insane, I think we had about 3,000 kids there at 2 PM on a Sunday. Unbelievable, amazing.
And I feel like as an artist I've grown since last year 100 percent. A lot of things are going to change, a whole new direction of music. A lot of really good records, good music, that's the goal for me. And I'm going to continue to make good records. I think the new music is going to react really well with all my fans, and people who have never heard of me as well.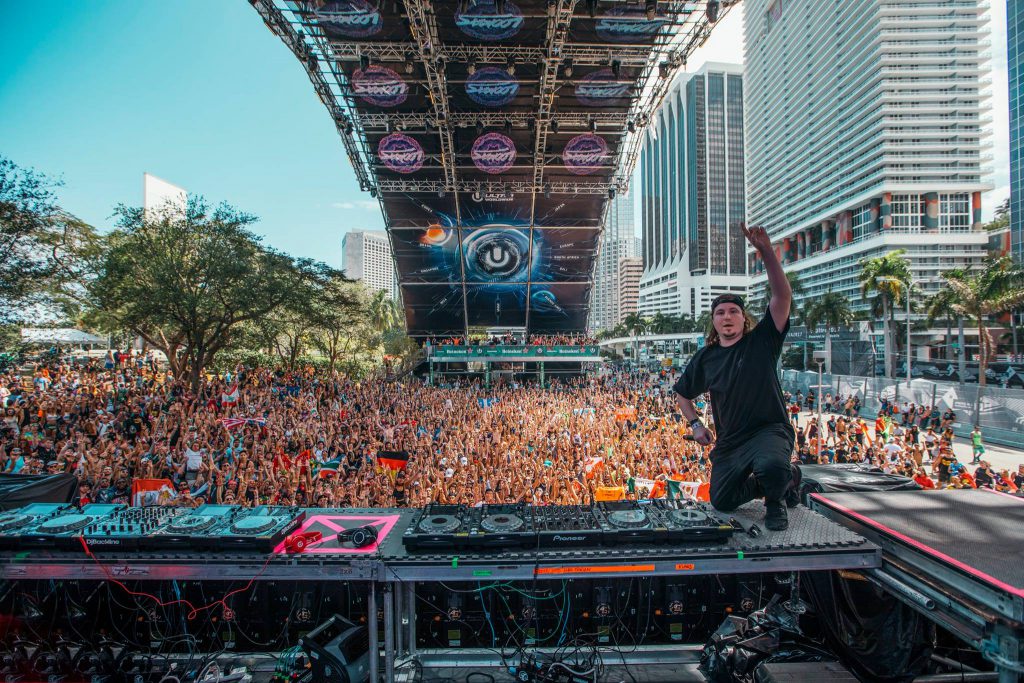 Speaking of new music, there was a post on Facebook recently saying you're hard at work on an upcoming EP. How has that production process been going, and is there a release date we can look forward to?
Yeah, so I'm working on an EP right now. A bunch of collaborators, a bunch of really dope singers, rappers, all really solid records and I really love them. I can't wait to show my fans and everybody. Release date? I'm not really sure yet. But I have a track with Krewella. Yasmine and Jahan, great girls, amazing girls. It's coming soon. Hopefully by the end of next month, so stay tuned for that.
You've been touring as a featured artist on the Foam Wonderland parties recently, what is it like playing those events?
I love Foam Wonderland man. They all really kill it. They throw amazing shows, they bring amazing fans. I love the foam parties, it's fun. People love the foam, that's for sure. They also love the music and it's a great time.
Having incorporated some heavy metal elements in your hit track "Game Over" with Crankdat, do you think this could become a part of your signature sound?
I don't think so; I think it was just a fun thing to do. That's the biggest thing for me and what I've learned this past year is to have fun when you're making music. That's the biggest goal, to have fun, and create something you think sounds amazing. And when Crankdat – because we worked on the internet with that track – he sent me an edit with an EDM break and I was like, dude, this drop is so hard. We need to make the break really hard. So, me and a homie of mine recorded guitars and it just worked out, it was magic when we made it. As soon as we heard it, once we recorded it, it was like, that is how the song is going to be. And it turned out to be incredible, so that's all that matters.
So do you play any other instruments?
I play piano, and a little bit of guitar, my homie recorded the guitar, Louie. Mostly just piano, I play drums as well.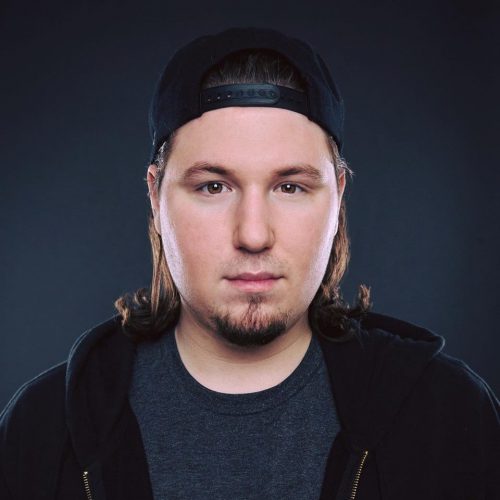 What are some artists you enjoy listening to from any genre of music?
I mean, I love listening to all kinds of music, I love hip-hop. Like that new Drake album "More Life" — amazing. He kills it every time. I love bodies of work – I love listening to an album from start to finish that I love, so like Travis Scott, Drake, Mac Miller, even DJ Snake kills it. Will is the man. His album from start to finish is a great album.
I couldn't name you all the things I listen to but, yeah.
You've enjoyed tremendous success as a remixer, with your takes on War's "Low Rider" gaining considerable attention. How do you approach your remixes? Are you working on any new ones that you can share with us?
Yeah, I'm working on a lot of new remixes. I have a remix for Skip Marley that I'm working on right now, I have a remix for The Chainsmokers as well, and a Coldplay record… what other remixes do I have? I don't know if I can say what remixes I'm doing because these songs are not released yet, but I have a bunch of dope new remixes that are coming out as well.
How do I approach a remix? I usually like to listen to the original song the first couple times and get the real feel for it, because I don't want to take too much of the feel away from the original. I just want to take my own spin on what I think it should have sounded like, so that's how I remake songs.
Being named in Rolling Stone's "10 New Artists You Need To Know" and Billboard's "Next Big Sound",  how did it feel to receive that recognition, and do you feel there's any added pressure being named in those publications?
I think it's dope. Rolling Stone is amazing, super credible. When they published that I was actually surprised, I was shocked. I was like, it's really cool, and they really put me in front of a lot of new fans that never heard of me or listened to my music. I don't feel any pressure, I just feel I need to continue doing me, continue doing what I like to do.
What is a dream venue you'd love to play in the future?
Red Rocks, 100 percent Red Rocks, man. I'd love to play Red Rocks. And I'd love to play the American Airlines arena in Miami.
Finally, coming from Miami, what's your favorite place to grab a bite in town?
Any Cuban restaurant, any hole in the wall Cuban restaurant. Good Cuban food, and there's a Colombian restaurant called Macitas down south by my house, amazing food as well.
---
Connect with Lookas on Social Media:
Facebook | Twitter | Instagram | SoundCloud