Second Summer of Love celebrates its 30 year anniversary in style, inviting trance master Paul Oakenfold to perform at the highest party on earth!
---
Oakenfold is in the first stage of his GENERATIONS World tour, hitting 6 continents with a brand new immersive visual experience and extended sets spinning timeless records spanning three decades, with fresh new music from the man himself. And with such a glorious tour comes the desire to do something that will trump anything Oakenfold has ever done to date. On April 11, 2017, the Second Summer Of Love celebration will see Mount Everest Base Camp come alive with the sweet sounds of trance conducted by the Godfather himself; an appropriate genre and artist for such a stunning location. This is set to be Oakenfold's most extreme and record-breaking performance as he attempts to be the first DJ to hike 17,000 feet and perform on the hallowed Mountain! If he is successful he can add this incredible accomplishment to his already stunning resume which includes playing The Great Wall of China, The Hollywood Bowl, Coachella's main stage and Madison Square Garden. Of course, Paul wants to share this experience with his adoring fans and since most of us won't be making the trek with him, he will live stream his performance on EXTREME as well as his Facebook page!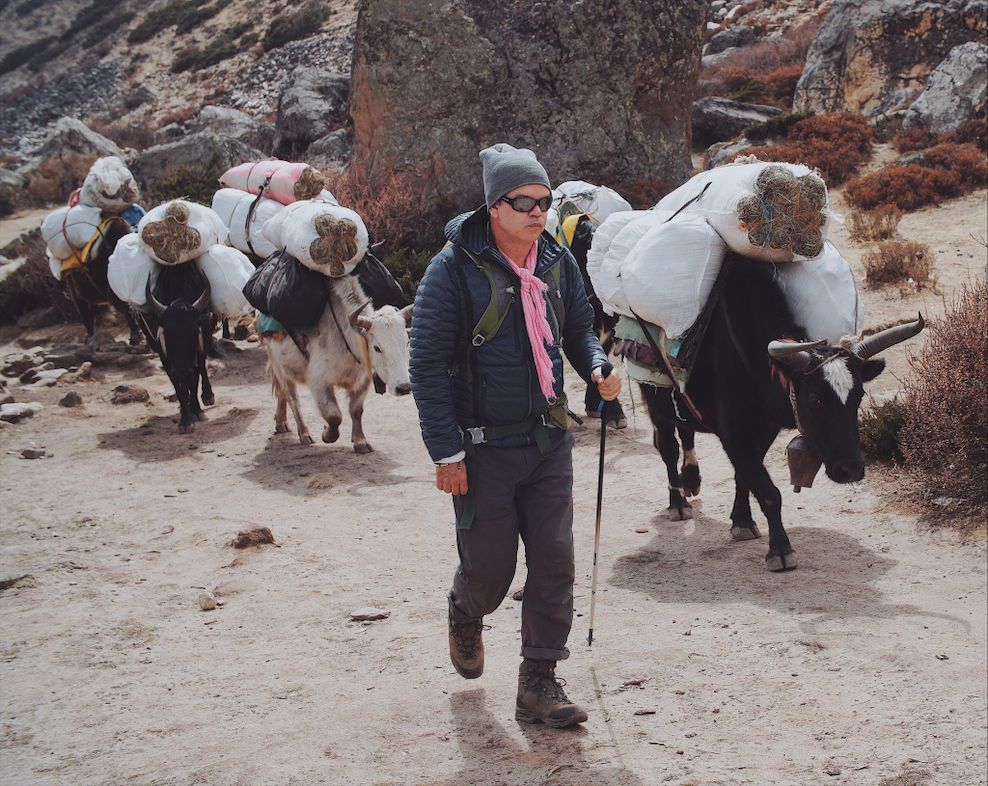 So, what is the history behind Second Summer Of Love? 
The Second Summer of Love is a name given to the period in 1988–1989 in Britain, during the rise of acid house music and the euphoric explosion of rave parties and MDMA. The term generally refers to the summers of both 1988 and 1989 when electronic dance music fuelled an explosion in youth culture culminating in mass free parties and the era of the rave. After 30 years, Second Summer Of Love is taking the rave to one of the most gorgeous yet intimidating places on the earth, Mount Everest! I seriously can't think of a cooler (no pun intended) place to spread the word of dance music. Ever hear of the phrase "sing it on the mountaintops"? Well, Second Summer Of Love and Paul Oakenfold are set to do just that! But, instead of singing, Paul will be dishing out sweet trance melodies and pulse pounding rhythms with Mount Everest as his incredible platform!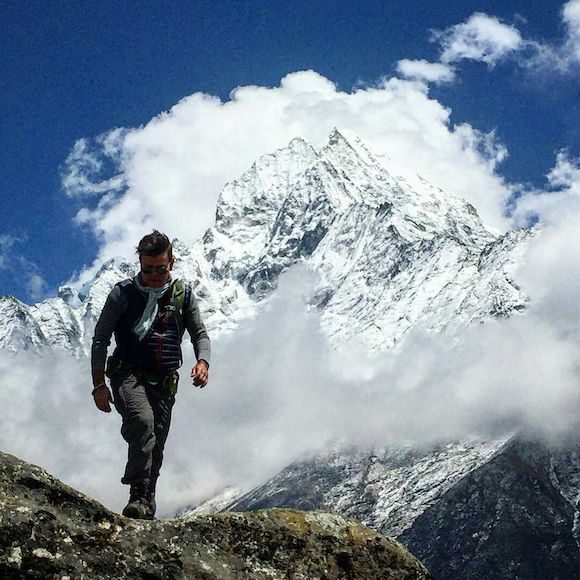 The Mount Everest event is not only in association with Second Summer of Love but is also part of Oakenfold's Soundtrek journey, which launched in April of 2017.
Already underway, Paul is proud to announce that he has descended upon Nepal to prepare for an event that will most certainly change his life. The project sees Paul Oakenfold and friends make the journey through Nepal's remote villages to Mount Everest for a ground-breaking live concert event at a whopping altitude of 5,350 meters! Billed as 'the new music mix for the travelogue generation', Oakenfold will create a unique SoundTrek mix to provide his fans a full-on sensory journey. The SoundTrek mixes will be available for download, as well as being broadcast to millions of music fans and travel enthusiasts worldwide. But, in all seriousness, this is a project with a purpose as it aims to raise money for charities through game-changing events, sponsors, and donations, and looks to integrate local culture with music and global EDM! In addition to the main event at Mount Everest, Soundtrek has hired internationally recognized and award-winning cinematographer, Mark Fisher, of Fisher Creative to direct the Soundtrek documentary for an inside look at the trials and tribulations of hosting a concert at the top of the world.
Visit Paul Oakenfold's Instagram or head to Soundtrek on Facebook for more information and to follow Paul Oakenfold on his massive and groundbreaking journey to the clouds!
Hear some of Paul Oakenfold's thoughts and fears on his journey to Mount Everest on YouTube:
---

Paul Oakenfold Presents GENERATIONS Tour Dates:
April 11th – Mt. Everest, Nepal @ Base Camp
April 13th – Kathmandu, Nepal @ Deja Vu
April 28th – Cleveland, OH @ Liquid
April 29th – St. Charles, MO @ RYSE Nightclub
May 5th – Dallas, TX @ Stereo Live Dallas
May 6th – Houston, TX @ Stereo Live
May 12th – Toronto, Canada @ Union
May 13th – Ottawa, Canada @ Barrymore's Music Hall
May 19th – Milwaukee, WI @ SITE 1A
May 20th – Memphis, TN @ New Daisy Theatre
May 27th – San Francisco, CA @ Dreamstate 2017
May 28th – Austin, TX @ Kingdom
June 9th – Chicago, IL @ Spring Awakening Music Festival (6/9 – 6/11)
June 22nd – Bloemendaal, Netherlands @ Luminosity Beach Festival
June 23rd – Blackpool, UK @ Home & HQ Blackpool
June 24th – Brighton, UK @ Concorde 2
July 13th – Bogoto, Colombia @ Armando
July 15th – Medellin, Colombia @ Discoteca Farenheit
July 27th – Ibiza, Spain @ Cream
July 29th – Boom, Belgium @ Tomorrowland 2017
August 25th – Nürburg, Germany @ New Horizons 2017
August 27th – London, UK @ SW4 Festival
August 27th – Daresbury, UK @ Creamfields
October 7th – Belfast, Ireland @ LUSH! Classical 2017
October 14th – Liverpool, UK
Tickets are still on sale for Paul Oakenfold Presents GENERATIONS and can be picked up by clicking here!
---
Follow Paul Oakenfold on social media:
Facebook | Twitter | Instagram | SoundCloud | Website