Lightning in a Bottle is quickly approaching and the Do Lab is leaking some fun secrets about the four-day festival in the desert!
---
There are much more than just stages at Lightning in a Bottle — wherever you go the fun doesn't stop! The Do LaB has just announced some of the fun interactive attractions that will be featured in 2017; some beloved areas are returning as well as some new ones introduced. Whether it be solving mysteries at the Lightning Inn, going back in time with a cabaret show at the Elixir Lounge, or laughing hysterically at a Sitcomm put on by the Fungineers, you will have more than enough places to explore and enjoy at Lightning in a Bottle. Check out some of the cool places we have to look forward to!
---
Amori's Casino & Burlesque Show
Mayor and LIB and "Mayor of Love," Paul E. Amori invited us to his "feast of love" filled with lively characters, fire shows, live bands, DJ's, and vegas-style games. The entertainment never stops at the casino with burlesque, cabaret, and comedy acts throughout the night. As Amori himself says, "If you love love, this is the place for you."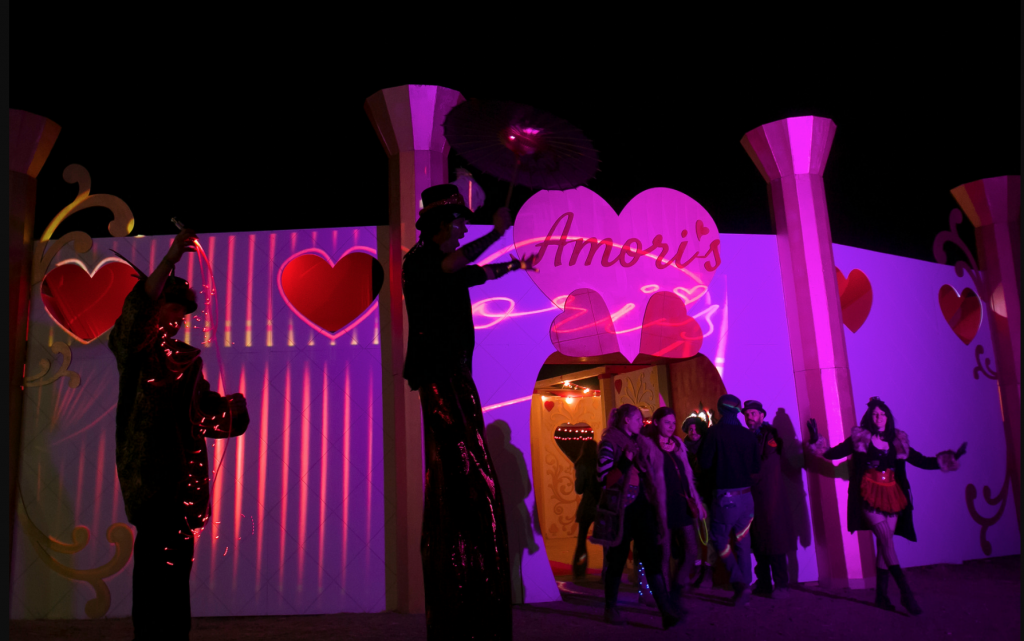 ---
Lightning Inn by The Imagine Nation
The Lightning Inn is one place I think will be hard for me to leave! The hotel is created by the LA-based art collective, Imagine Nation, as a way to get people involved in their art experiences. Inside, there is a mystery to be solved. The hotel staff will lead you around, and the deeper you look the more you'll find in the underlying narrative. With clues around every corner, you never know what you could discover under a bed or behind a picture frame. With many hotel rooms, a bar, dance floor, and countless surprises around every corner, it's no shock that some festival-goers spend almost all of their time at the Lightning Inn.
---
Sitcomm by The Fungineers
You might have heard about the Fungineers– a self-proclaimed group of "fantastic Funovators who create colorful music, videos, live shows, and more." I've heard stories of their hilarious performances at Electric Forest, putting on live interactive shows with puppets, music, and crazy amounts of Fun! At Lighning in a Bottle, they've created a psychedelic living room like area where they will enact their own renditions of a family sitcom, with puppets, skits, beat-boxing, and more. I'll definitely be wandering in there for some laughs after hours.
---
Highlove Vitality Elixir Lounge
With hot and cold drinks, exciting comedy and burlesque entertainment, and of course some great music, the Highlove Vitality Elixir Lounge is the perfect place to catch a break from the hot sun during the afternoon or have a glamorous night sipping champagne. The cabaret-style atmosphere will transport you back in time and provide you with some once-in-a-lifetime entertainment.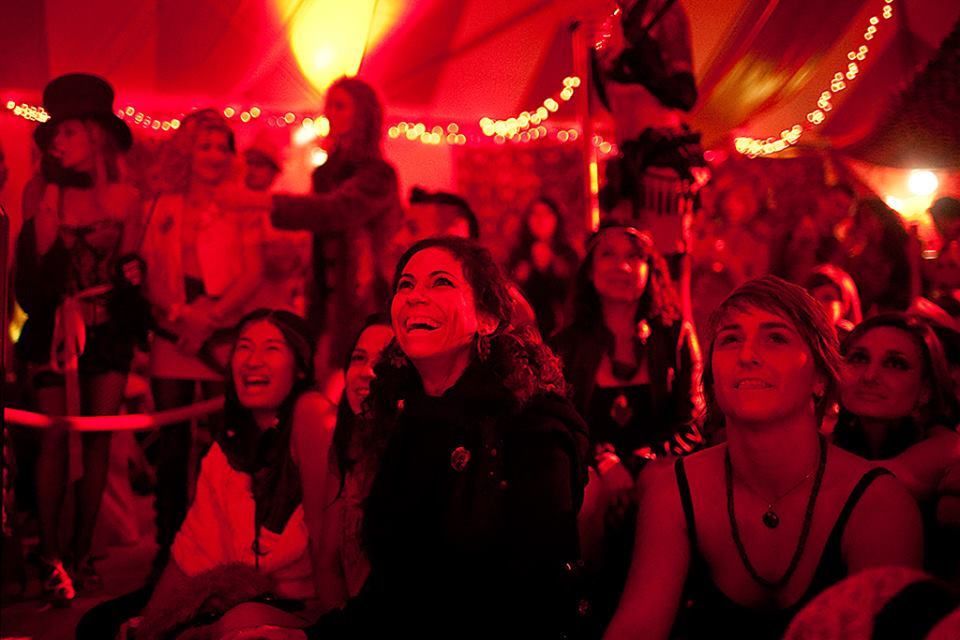 ---
Connect with Lightning in a Bottle on Social Media
Website | Facebook | Twitter | Instagram 
Featured Photo Credit: Jacob Avanzato