SIGMA Talks "Find Me", Drum & Bass, & Their Upcoming LIVE Tour!
---
The best analogy I have for SIGMA is related to Game of Thrones…if you haven't started listening (or watching) you have a lot of catching up to do and I am really excited for you. The UK-based duo consisting of Cameron Edwards and Joseph Lenzie have been making waves in the drums and bass scene since 2006. Together they have 5 top 10 UK singles with 2 of them topping the charts at #1 ("Changing" and "Nobody To Love"). After releasing their first studio album in late 2015, Life, SIGMA embarked on their biggest tour and have yet to show signs of slowing down. Be sure to catch SIGMA when they visit a city near you but for now, enjoy the interview below!
Stream SIGMA ft. Birdy – Find Me on SoundCloud:
---
"Find Me" is more of a melodic/vocal track than usual. What was your inspiration for this track that made it sound so different?
We wanted to create something to show how we have developed as artists and we think it's a marker for where we are going with our music. It's a slower track but combines all the musical elements we love to include in our productions such as live strings etc.
Did Birdy lay down the vocals for the track before it was produced or did you have the beat in mind or ready for her to sing over?
We've been fans of Birdy for a long time and had always thought it would be great to work together but we didn't have the right song to fit her vocals. Teaming up with our friends TMS, who we wrote Changing with, we created this track that just seemed made for her. We were all blown away when she finished recording.
Were you originally set on having Millie Bobbie Brown as the main focus for your music video to "Find Me"? What was the creative process like for the video?
It all came about very naturally. Millie and Birdy are good friends and big fans of each other's work so this was the perfect opportunity to collaborate. As for the creative process we wanted something that really conveys the emotion of the lyrics and Birdy's vocal and Millie is definitely the person to deliver that, she's a star!
"Nobody To Love" is my favorite track of yours, and it seems to be many other's favorites too because it reached #1 on the UK singles chart. What was it like to achieve this milestone and then again with "Changing"?
Thank you! It was a bit surreal. We were the only act in 2014 to have consecutive Number 1 singles in the UK and when we first started making music we never thought we'd get to that position once let alone twice. It was amazing to know that this music that we are enjoying making more than ever before was also being enjoyed by so many people.
Your VIP Remixes really let loose with that classic Drum & Bass sound, do you prefer to play these in your performances more than the originals?
It really depends on the show. We play such a range of places and events all over the world you've got to understand your audience. We enjoy performing at the biggest festivals where people want to sing along just as much as the heavier clubs where they want you to go hard.
On the VIP Remix of "Redemption", you brought in Lethal Bizzle to provide some solid grime elements to the track. Will you be working with him or other grime artists in the future?
We're big fans and supporters of grime and for what it's doing for British music around the world. We don't have anything set in stone at the moment but never say never!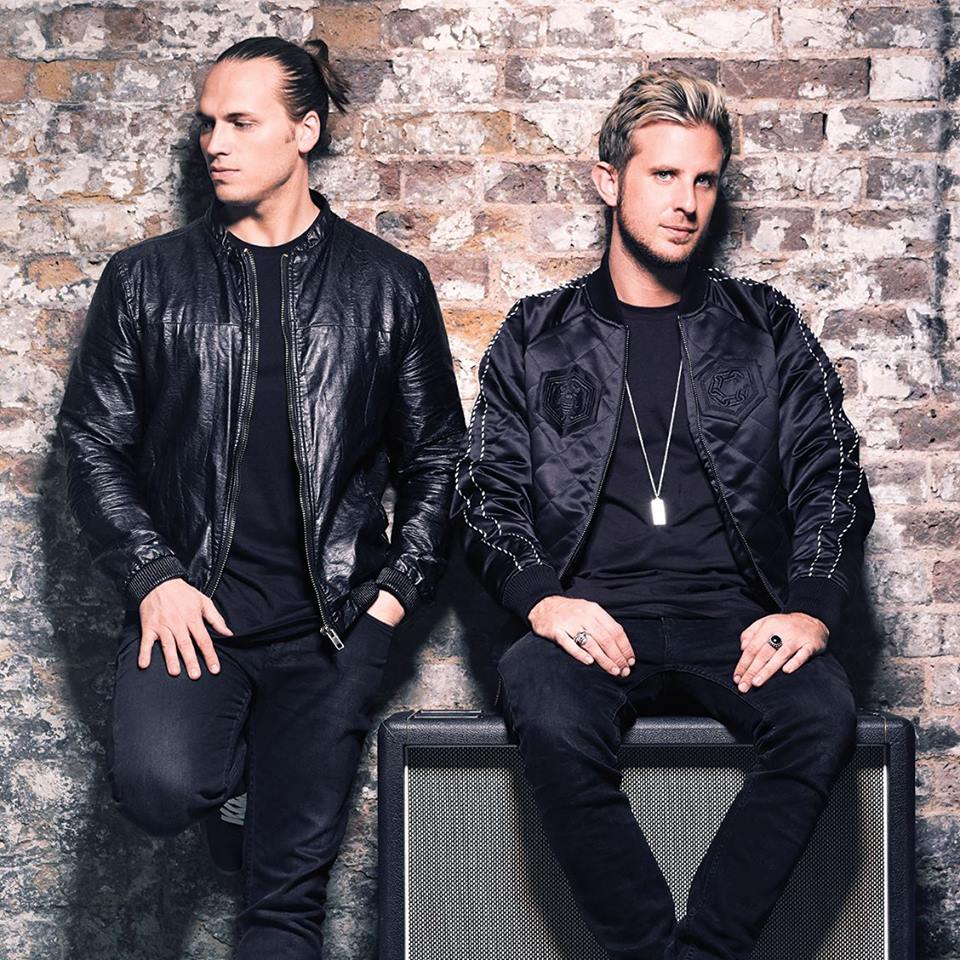 After moving to London in 2008 you started Life Recordings. Can you talk about how that started, how it has grown, and where you see it going?
It was started as an outlet for our own music because we wanted to control what and when we could release music. At the moment it's on the backburner but we are going to look at getting it moving again.
Joe, you used to DJ hip hop sets when warming up Event Horizon. Do you feel hip-hop is a musical root for you in production, or do you spin it because you like to be creative with other genres?
Joe: Hip-hop has always been a big part of my life and of course it has inspired me to write music. There are still drum breaks from hip hop records that we use. I found it fascinating mastering the art of scratching!
If you could collaborate on a new production with another artist, who would it be and why?
Ed Sheeran is amazing and is a bit of a legend. Also, Diplo is a bit of a G! If you are reading this, you know where we are….
Are there any upcoming projects, tours, or releases you'd like to share? What can fans expect from you in 2017?
We're playing our biggest ever headline LIVE show to date at the Royal Albert Hall, London on 27th May. It's such an iconic venue that's hosted legends of music so it will be a real milestone for us to take our live show there, we've got some big plans for it. We've also just announced our European LIVE tour in May, tickets are on sale now! Expect more new music too as we're working on our second album as we speak.
---
Connect with SIGMA on Social Media:
Website | Facebook | Instagram | Twitter | YouTube | SoundCloud