Welcome to The Landing, EDM Identity's weekly post highlighting fresh tracks you may have missed!
---
Since the introduction of streaming sites like SoundCloud, YouTube, and Spotify, as well as release mediums like Bandcamp available for artists to release on, new music is hitting us faster than ever. The abundance of releases can almost be overwhelming, as the tools for production and releasing music are easily accessible for anyone around the world. We know that it is a difficult task to keep up with every release from every artist, so we're here to assist you with some gems that "land" in our inboxes. In every edition of The Landing, we intend to highlight some tracks that you may have missed, or perhaps shine a light on new music for you to fall in love with.
This week's edition of The Landing features fresh tracks from illstrtd, NGHTMRE, Dabin, Apashe, Unlike Pluto, I.Y.F.F.E., MAKJ, and Max Styler!
The Landing || March 5 – 11, 2017
---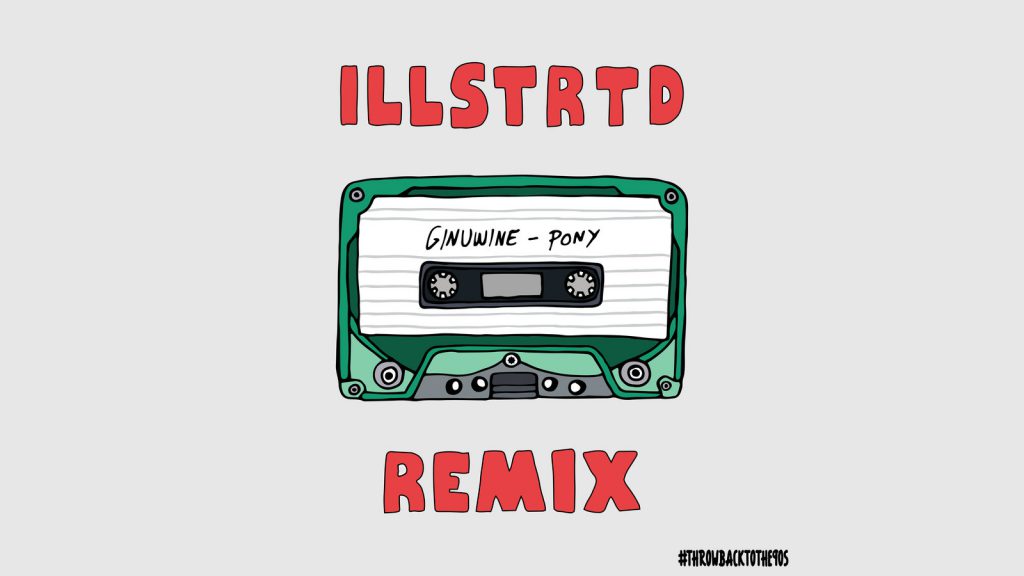 illstrtd remixes Ginuwine's classic R&B track, "Pony"!
illstrtd – Facebook | Twitter | SoundCloud
We absolutely loved the fresh flip that was given by illstrtd on "Pony" and just can't get enough of it. The track is sure to get dancefloors moving to the beat and we expect to see this tune incorporated in sets that are both looking to bring a touch of nostalgia alongside quality production. I can't lie in saying that I am a sucker for new takes on tunes that really bring the vibes. Listen on below for the first-ever time this has been released to the public, and let us know your thoughts in the comments!
---

NGHTMRE gives the remix treatment to Travis Scott's "Goosebumps"
NGHTMRE – Facebook | Twitter | SoundCloud
Clearly seen as one of the remix masters of late, NGHTMRE has once again impressed fans and tastemakers alike. This time around he has taken Travis Scott's track "Goosebumps" and gives it a quality trap edit that features a heavy bassline and synths that keep you coming back for more. Chopping up the vocals, the tune has been turned into an absolute banger that any fan of NGHTMRE will fall in love with immediately. Stream it below!
---

Dabin collaborates with Apashe and Madi on "Lilith"!
Dabin – Facebook | Twitter | SoundCloud
Apashe was one of the hottest artists towards the end of last year, and Dabin is a star in the making. Combine their forces with the sultry vocals from Madi and you have a track that is just perfect. "Lilith" is one of the most unique tracks I've had the pleasure of listening to lately. I love the way that the reverb synth is complemented by a solid bassline too. The entire tune feels otherworldly, and the wobble of the tune is infectious. See for yourself below and stay tuned for more from this artist on the rise!
---

Unlike Pluto drops massive track "Everything Black"
Unlike Pluto – Facebook | Twitter | SoundCloud
Out now on Monstercat, Unlike Pluto's track "Everything Black" features elements from jazz, R&B, and even some rock to create a wicked hit. Mike Taylor provides the vocals for this tune and definitely complements the solid beat from Unlike Pluto. The namesake of his upcoming Everything Black Tour, it is no surprise that this is a powerful track that has been well received by many. As one of our artists to watch this year, I can't wait to see what he has to bring going forward!
---

Circus Records' I.Y.F.F.E. just unleashed a massive bass tune for your listening pleasure!
I.Y.F.F.E. – Facebook | Twitter | SoundCloud
I'll be honest, this was my introduction to the artist named I.Y.F.F.E. and I can honestly say that I enjoyed everything I heard. Blending dubstep and trap elements on track "Hold U", he brings a unique flair with him that bends the track in every right way possible. The buildups to the drops get you seriously hyped, and once the beat drops its just pure bliss. The varied tempo powers forward through the track giving you moments to breath at just the right time. I don't even know what exactly I would classify this track as, but it's definitely a tune that will be played out by a wide variety of artists. Don't sleep on this artist from Brazil!
---

Max Styler and MAKJ collab on "Knock Me Down"
Max Styler – Facebook | Twitter | SoundCloud
MAKJ – Facebook | Twitter | SoundCloud
Not only was this track the first release for MAKJ on DIM MAK, but also a fantastic collaboration with Max Styler who has been rising to the top of the charts as of late. "Knock Me Down" features vocals from Elayna Boynton, who you may have heard sing on "Freedom" from the soundtrack to Django Unchained. I love the way her vocals accent the track, which builds and breaks down with some serious bass elements. The lyrics are both powerful and catchy, inspiring listeners to fight on.