Vance from The Aston Shuffle talks Australia's music scene, Only 100s, "Pass You By", and more!
---
The stage was set at Terminal 5 in New York City for one groovy night when the Matoma & Friends Tour stopped by! The featured artists of the night were The Aston Shuffle, Two Friends, and of course Matoma too. The Aston Shuffle started the night out proper, breaking everyone's dancing shoes in and setting what would be the overall atmosphere of the night. As the blue and green spotlights hit Vance on stage, his energy radiated through the crowd. Following his performance were Two Friends, the duo hit the stage ready to keep up the high volume energy. Terminal 5 was now packed shoulder to shoulder, yet still all around excited faces. Two Friends stayed interactive with the crowd and when it was time for Matoma to take the stage, everyone was hyped. As he took the stage, his lights got brighter, and there was even some pyrotechnics too. "Groovy" is honestly the only way I could describe the night, but I would not have wanted it any other way. As more of a heavy bass-loving person, I really enjoyed a night of house vibes and seeing these artists live. I would definitely catch another show the next time they are in town.
Luckily, I got to catch up with Vance from The Aston Shuffle after his set, and got the inside scoop on pizza, what we can expect from them in the future, and more! Check out the latest edition of Only 100s and read on for our chat below.
Stream The Aston Shuffle's Only 100s February Episode on SoundCloud:
---
Congrats on launching your new series, Only 100s! What brought about the decision to begin this series?
Well basically we've been doing a radio show in Australia, this is the seventh year on Triple J, which is kind of like Radio 1 in the UK in the sense that it's like a youth-oriented station but also in the sense that it's like a government kind of publicly funded sort of thing, so we do the specials like Dance Show. That's what new music is all about, so when you put that together every week you are looking at all the music that is coming out and all the records coming out but you're always looking at it from the point of view of what's new as opposed to, "Man that was like the track of January". Once we started kind of thinking about it, we just kind of wanted to do something that was focused on these are the things that have really connected and these are the highlights because that's not that shows main focus. Like if something is big for three weeks we'll play it every single week on the show, but yeah just wanting to approach that volume of music that we look at from the point of view of what are the biggest tracks of the month kind of thing.
Only 100s shows off your favorite tunes from the month, will you be focusing on a certain set of genres or will it be open for any good music you stumble on?
Dance music is what we are trying to do with it, very broad. Like my set tonight is the core of what we do and play, but we play a fairly broad range of stuff. Especially, what we do, what we like, what we are very passionate about, is the first thing. When you are playing a show in this type of venue you obviously are going to skew towards a certain kind of style or a club show versus a big room versus a festival, every DJ has a range of what they are into. So with that monthly mix format, the idea is to be the full breadth of what we are into.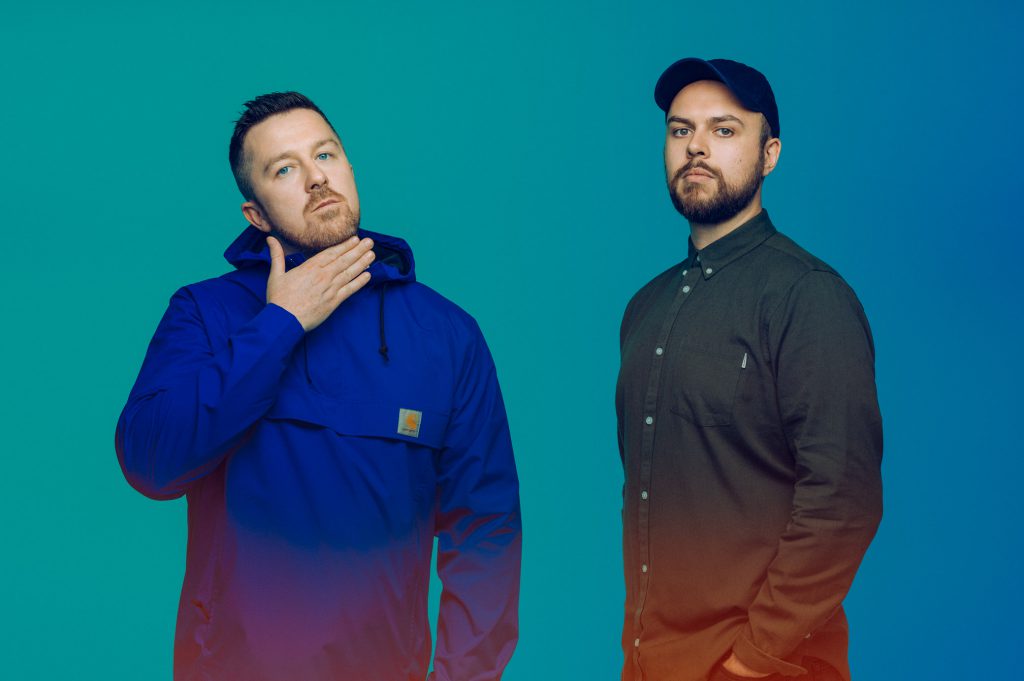 The scene in Australia is pretty dynamic. How does it differ to other places you've played around the world?
The scale is the first thing that comes to mind. Australia is a country of a certain size, but the scene in Australia has always been huge given the population and size. It's kind of interesting to compare. There is a real focus on festivals and that circle over here now that kind of feels like an offshoot or a development of what it was like in Australia a few years ago. That festival centric kind of scene was a really big part of what it meant. That Australian thing, there is a bunch of reasons behind it, and for those reasons it is not the focus in Australia as much these days. The thing everyone always says is, "Wow! Dance music has only just been catching on in America,  in these last few years", I don't think that is strictly true, but it's the festival focus on the scene there is something that I feel like is the Australian replica.
With the loss of Stereosonic and what seems to be a backlash against nightlife in Sydney, what is the atmosphere like for electronic music right now in Australia?
It's a serious thing, it makes a lot of people anxious, it makes me anxious. To be at the moment that streaming and music online is creating a bigger audience than ever, the actual political will to let venues be what they are and let people come in and have a good time, is being clamped down on more than ever. That tension is very difficult. The thing that I hope for is that this movement gives birth to is the idea that there's a difference. Like in Sydney, a lot of the politics have been around alcohol related violence, that's obviously a bad thing. But there is a difference between some bar or pub that is just a place to come and drink, versus a venue that's trying to sell tickets to people who are fans of an artist who have been booked to play there, that also sells alcohol.
Politically, in Australia, they can't tell the difference and that's why the state of affairs in Australia is the way it is. So, I hope that people realize that the ability to have venues to go to and see the acts that people really care about, that they love online and have connected with, is important. There is a political aspect to that, which has seemed to not have really kicked off yet. Getting out in the street and protesting is cool, but then translating that into an actual political voice of, "No. I'm sorry we want these things in our cities, and political action is the next level above expressing anger or your desire to have these things" needs to happen.
You can see it everywhere, it's like Sydney's one, then what happened with Fabric is another reflection of the same thing. Especially in Australia, the only part of the license venue industry that has a political voice were those general pub type places. So politically those were the only things that every got considered and a lot of decisions and laws came about with only them in mind. So then the part of the industry that focused on music and artists and venues were not considered. For whatever reason, artists are more inclined to be proactive when it comes to being political. Now that venues have already started closing and laws are already in, the backlash is there and that is great but it needs to translate into something political. We can't take anything for granted. Hopefully, there is a proactive political movement around. We are artists, we want these kinds of venues, it's not appropriate for police to regulate them the same way as just a bar that serves alcohol and does nothing else. They need to be seen as two different things and that is on us to make that clear.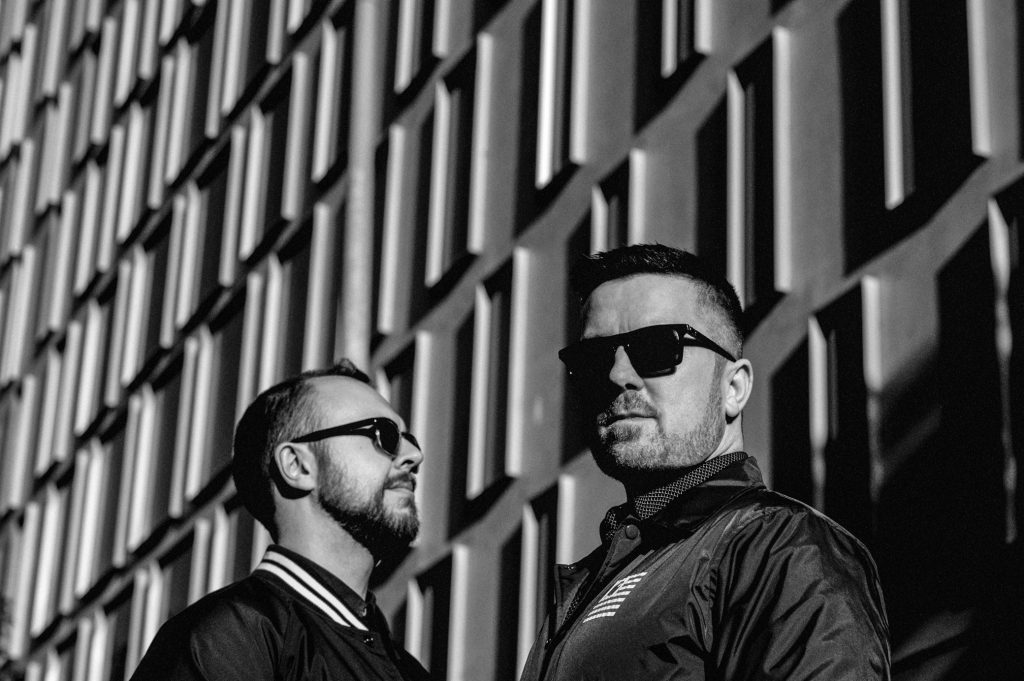 Last year you joined The Magician's Label, Potion! What has it been like working with that label?
Super good! The Magician is a lovely dude, it's been really good. We've loved his music for years. Yeah, it's been great to play shows with him and get to know him more. The experience of putting music out with his label has been really good. It's just great, you want to continue the relationship with people who get you. The next track that we got coming out very soon is also with his label as well.
What can you tell us about the new track? What can we expect?
I think we were trying to think that we had to keep it a little bit coy, but it's been played a couple of times on Radio One now, so I think it's okay to talk about now. It's called "Pass You By," it features a really awesome, great vocalists from the UK called, Ryan Ashley. Lovely dude, amazing voice, and an amazing writer. I played it tonight, it went down super well! I think especially the last couple of years, everything we have done with Potion has been very focused on a particular house/R&B kind of vibe and this is definitely an extension of that. It seemed to have a great reaction tonight!
You'll be hopping on a flight after this show to head back to Australia for a closing set at St. Kilda Festival! How do you find you the energy to perform with very little downtime?
I mean, it's just part of the territory, you kind of just deal with it. You kind of find your own way of dealing with the travel. Not doing too much is number one, pacing it. We went through a period, where for a few years we just did too many shows, and I think the longer you've been in it, you want to find a way to balance it all out. It's good to be super busy and amazing to play for your fans always, but you need to do it in spurts. Find a way to do touring and things in a way that kind of pace yourself and your ability to deal with it is the key.
What are some of your tricks or tips for surviving long distance flights?
That's actually one thing that I've learned really early on, that I love doing music on a plane, specifically because you have nothing else to do. There's only so many shows you can binge watch before you start to feel like you should be doing something productive. No distractions, no anything, no internet. Generally speaking, on your laptop, not all producers have a studio, computer, and laptop, with a full setup while traveling, you are only traveling with a restricted amount of samples or whatever, and working with restrictions forces you to be more creative. If you want to make something, it's like well you only have a small number of tools, and you have to try to make the best of it type of thing. I definitely felt like I have had good flights where I have felt like I have made some good beats because of those things, like no distractions.
Given that you are back in New York, what is your favorite pizza spot around here?
Juliana's in Brooklyn. hands down best pizza. I am biased because I live right next door. It's incredible, I believe it's Trip Advisors number one place in the country when they aggregate all their scores or whatever, that place comes out on top. I order it more than I should.
---
Follow The Aston Shuffle on Social Media:
Website| Facebook | Twitter | Instagram | SoundCloud
Featured Photo Credit: Cybele Malinowski