Get the lowdown on singer, songwriter, and rising star Djoir Jordan!
---
Hailing from Los Angeles, Djoir Jordan is one of the brightest stars rising out of the music scene as of late. Opening for acts like Aaron Carter and DEV, she's found a massive following around the world and clearly has no plans on stopping anytime soon. Blending a style of rock, EDM, and pop, Djoir brings with her a unique vibe that really captivates listeners who are looking for a good time. Recognized for her talents in 2014, Djoir Jordan was nominated for Pop Single of the Year and Solo Performer of the Year for the LA Music Awards that year. Since then, she received accolades from many while working to release her EP, Name On It. The EP, which dropped at the end of January this year, features four tracks that really show off her pop style and positive message. Check out the EP and our chat with her below!
Stream Djoir Jordan's latest EP on Spotify:
---
Where have you drawn your inspirations as an artist?
I've been singing on stage my whole life, but it wasn't until a few years ago I found my purpose of WHY I wanted to be an artist and how I wanted to impact people's lives by being Diamond Cut. I love music so much because it can affect people from all walks of life. It can bring people together, take people out of their personal problems and give them an escape. It's one of the most powerful things that can alter your mood and give you hope. Although it can reach the masses, to me, if I can impact one person's life, I am happy.
Your latest release, Name On It, dropped last month! What has been the fan reaction so far on the EP?
The fan reaction has been incredible. We get so much fan mail, tweets, and posts about how much of an impact the music is having in people's lives. The song "Warrior", for instance has taken a life of its own. Beyond fan support, we have gotten great support from various radio stations and blogs who have really supported the project. At the end of the day though, this all happens because the fans push the relevance of the music, and for that I am always grateful.
"Warrior" has lyrics that are both powerful and inspiring. How do you stay strong and keep fighting when you face adversity?
From my experience, life can definitely hand you many speed bumps and detours, especially when you least expect it. It's all about how you look at the situation. The beauty of life is that it's an ever moving rollercoaster. For every low point, you will rise up again and so on. Our mind is a very powerful thing, so it's easy to get caught up and forget to see the bigger picture. We can learn so much from the adversity we face, which ultimately builds character. For me, music has always been something that keeps me positive, when I want to give up. There is something about turning it up full blast and getting lost in sound. I also believe it's important to surround yourself with positive people that can lift you up when your having "breakdown moments".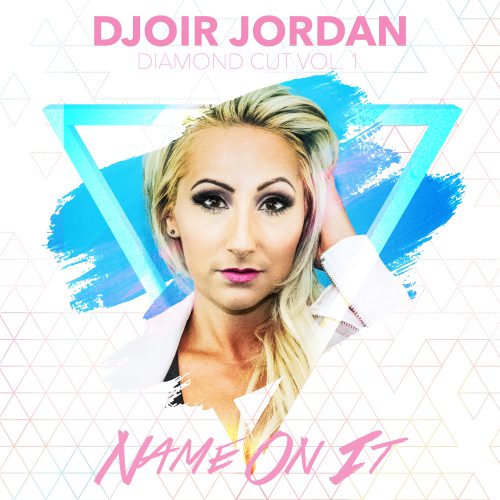 The message you have sent to the world is to #BeDiamondCut, can you explain what that means to our readers?
Be Diamond Cut really revolves around the idea of "Be Unique, Stand Out and Reflect Your Light". Don't be afraid to be who you are and take chances. Embrace what makes you unique and never let anyone tell you, you can't achieve greatness.
Is there an artist or you'd like to work with in the future that you haven't had the chance to yet?
I think one of my favorite producers I would love to work with one day is Stargate. The records they continuously put out are always so fresh and new. They are truly one of the best producers in music and are constantly inventing a new fresh sound. Hopefully one day I can get in the studio with them.
Since you began touring in the United States and abroad, where has your favorite place to perform at and why?
I would say the Cannons in LA has been my favorite place to perform. I love the vibe of the venue, and honestly the support I get from the venue always makes it a special place to me and my music career.
Having worked with many artists like Aaron Carter, HYPERCRUSH, LMFAO, and more, who has been your favorite to work with? 
All of those artists have been great to work with. Being the support to Aaron Carter and Hypercrush was so amazing because their fans really embraced me and they both were so kind when we met. Being a part of the Party Rock Anthem music video with LMFAO though, that was a stand out moment for me. Not only are they super cool guys, the whole PartyRock Crew are just pain fun to be around! It was also amazing to be a part of such a historic song.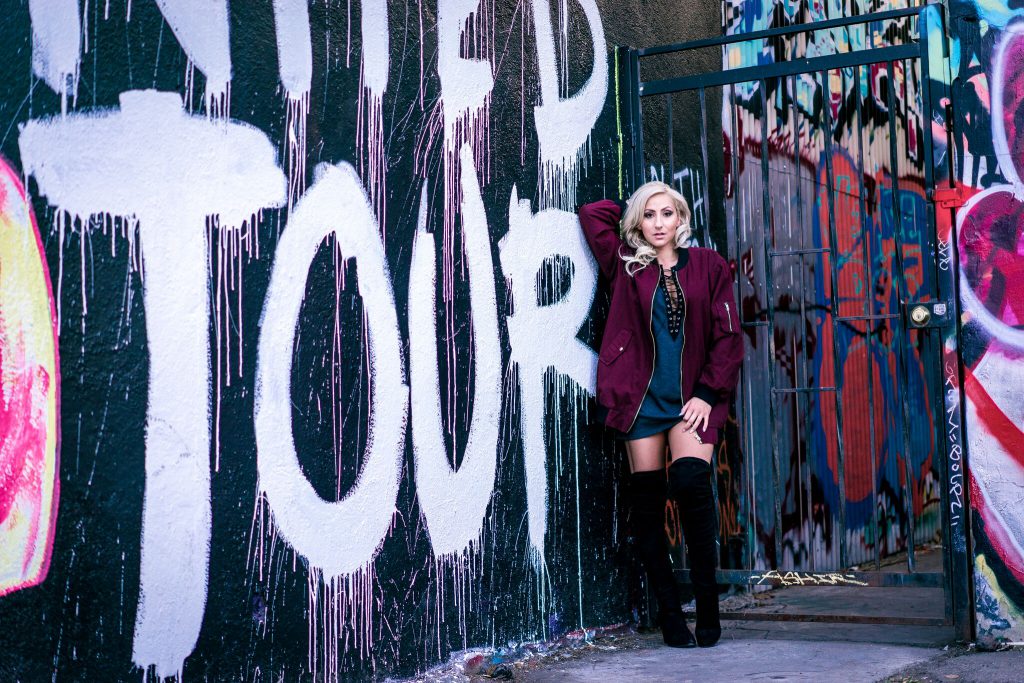 Fans can tune in for your livestream performance on February 26th or attend it live at The Studio Venue in Burbank, do you have anything special planned for this intimate setting?
I wanted to start with this venue because my fan base is so spread, and with that said my team felt live streaming my first concert in over a year seemed like the right move to allow anyone with a laptop to see me perform. I am also going to be giving 6 tickets away to lucky fans to see me perform through social media.
With Valentine's Day coming up this week, can you share your favorite tracks to set the right mood?
Hmm… don't you mean singles awareness day?! lol… Although I haven't seen the movie yet, I guess I would say the Fifty Shades Darker Album? Or maybe "Ain't Love Strange" by my friend Stanaj. That's a great song.
Do you have any hobbies or things you do in your downtime when you aren't performing or producing music?
I love to work out and go hiking at Runyon Canyon with my two yorkies Shaggy and BoBear (IG: DiamondCutPups). I'm usually pretty active doing cycle, pilates and keeping up with my gymnastics skills. I think it's important to live a healthy lifestyle, so that's usually what I turn to first. Other than that, I like to spend time with my family and friends and explore different parts of cali.
Finally, what's in store for fans of yours in the coming months?
Well, one of the most exciting projects we have coming up is my collaboration with the Sour Patch House in LA. My team and I connected with Sour Patch about a month ago, and just booked time to be there in March. I'll be doing a 3-day intensive writing and producing camp, working with a ton of new producers and writers. My hope is by the end of March to have another single coming out to support the EP. Keep an eye out, I'll be dropping a lot of teasers.
---
Connect with Djoir Jordan on Social Media: