Driving to the venue for my first full open to close trance set, I wasn't sure if I was ready…
I had arrived shortly before doors opened because I was a part of the listening pre-party and meet and greet group. I made my way through the entry way into the main room. There was a small crowd already huddled in the corner a little way down from the stairs onto the stage. The music they were playing was unreleased and Kyau & Albert took some time to talk about the tracks as well as answer questions from the audience too. They were calm and collected and the time went by much faster than we all realized. They had a little bit of a late start getting photos with everyone and when the stage manager came to tell them it was 10pm and they needed to start. Seeing the line for photos was still fairly long and I'm sure anticipating the 6-hour set they were about to embark on, they obliged a few more people with photos before saying goodbye and walking onto the stage.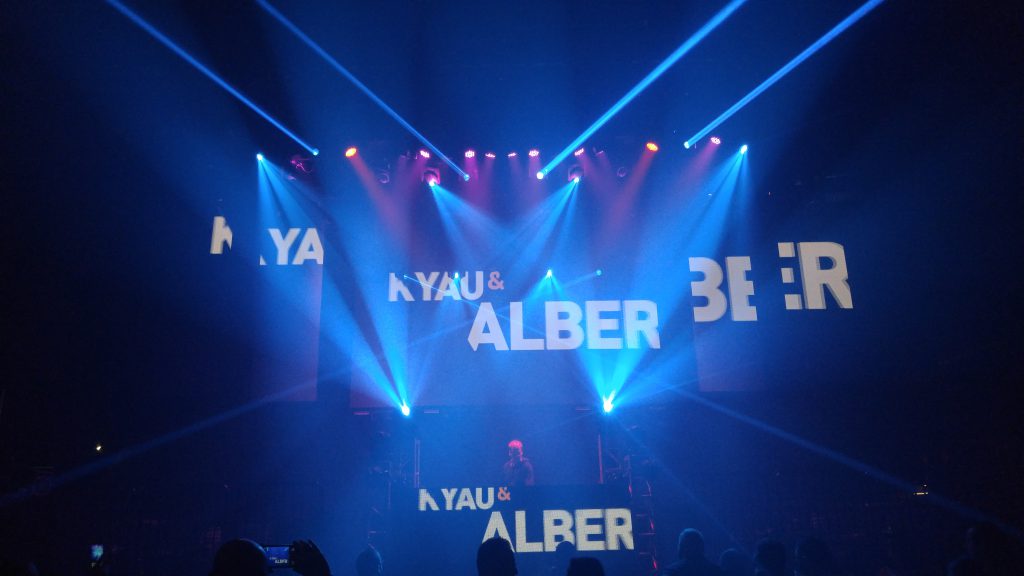 I quickly found out that this isn't your typical club experience.
Each time I've attended a trance show I cannot help but leave with a smile on my face. There aren't a ton of words to sing along with, there isn't a lot of bass that makes your hair tingle and your heart vibrate but there is an undeniable happiness that gets generated from the music. Their set was like watching a beautiful structure being built in real-time. Their song choices built upon each other shaping the experience of the night. They played their remix of "6am" released in 2008 and followed it up with "Get Some Love" by Franky Rizardo released in 2016. Musicians who have spanned more than a decade in the music industry have the broadest ability to bring together both past and present. With continued nods to the Anjunabeats family, they played "From the Past" by Andrew Bayer and "Something About You" by Grum. Each song fluctuated from light and airy to dark and deep beats and across genres when they played a remix of Prok & Fitch, Green Velvet's "Sheeple" and "To The Club" by Spankox.
The dance floor was full and their song choices just kept getting better and better
The dance floor was in complete and unified movement. I think what I also appreciate most about a trance show is that there isn't this need to invade each other's personal space. Everyone around you makes space for you and there is always a smile on their faces. The happiness hit an apex when they played "Event Horizon" by Ferry Corsten & Cosmic Gate followed closely by their "All Your Colors" the Ost and Meyer remix! Couples dressed in matching outfits danced with each other, energetic shufflers created a circle and people around the room could be seen introducing themselves to strangers. This was happiness in a bottle and the night was still young. They played their version of Open Your Eyes by CiDiAN, Chris Schweizer's remix of Megashira and Things We Might Have Said by Reinier Zonneveld ft. Cari Golden, these were some of my favorites of the night. Shout out to my friend Andrew who was using Shazam the entire night to identify these songs.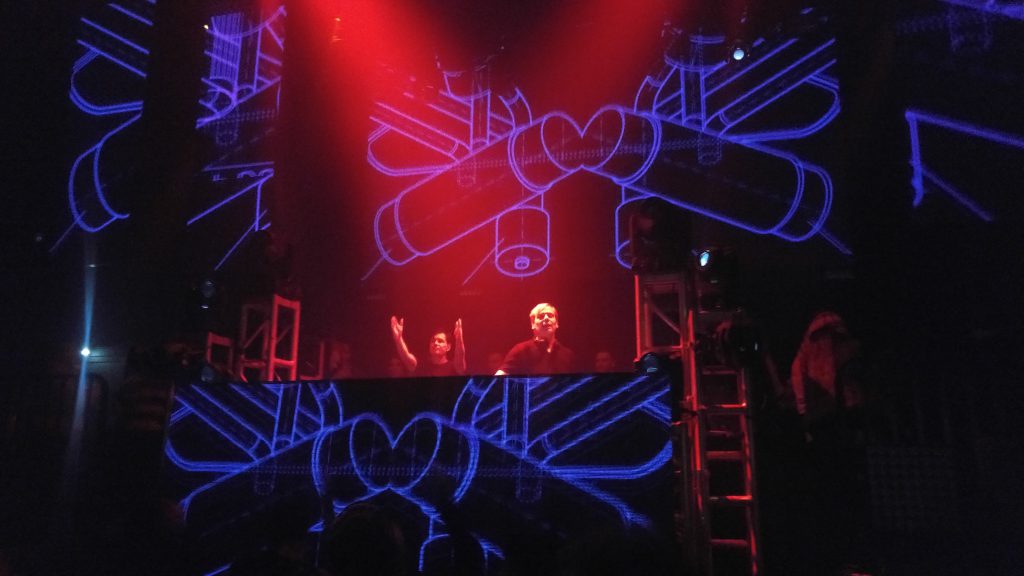 We looked at our watches in surprise, where had the time gone?
As the hours flew by it was closer to 5am faster than we could have expected. Although an hour still remained we were now running on fumes, 7 hours of red bull vodka's and dancing; we were ready for some late night, or early morning, pizza. I waved goodbye to the friends we had made on the dance floor and headed toward the exit, a huge smile on my face. The night was entrancing and we all walked backed to our car happier than we had arrived. My first time seeing Kyau & Albert was at Dreamstate this past year but for just over an hour, I'm so glad that I was able to see them again for so much longer. You will definitely find me at their set the next time and I hope to see you there too.
---
Follow Kyau & Albert on Social Media:
Facebook | Twitter | Instagram | SoundCloud | YouTube