2016 has come and gone, and with it Resolution 2017 made its mark on New Year's Eve celebrations. Overall the event was a success, however, there seemed to be more logistically problems than most festivals I've attended previously.
---
When you think of a great New Year's Eve celebration what do you think about? Great music? Friends? Champagne toast? Maybe a balloon drop at midnight? In all these aspects, USC Events nailed it with Resolution 2017. However other aspects of the event left something to be desired. Read on as we discuss the pros and cons of my experience at Resolution 2017.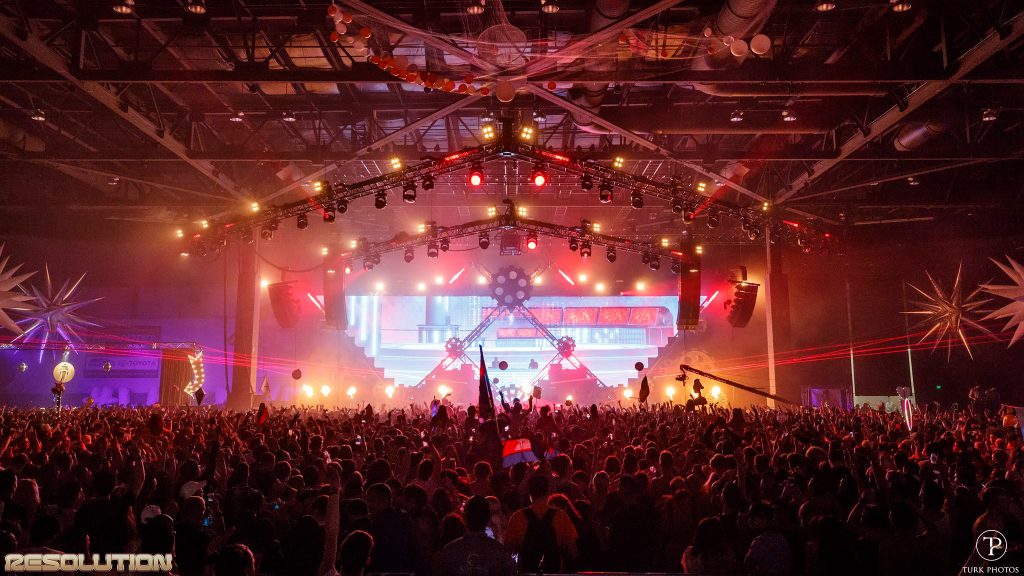 Pros:
Lineup
Over the past few years, I've kept an eye on numerous events from USC Events, from Lucky to Magnifique, and even Paradiso. If there's one thing that USC has made abundantly clear, it's that they know how to put together a stellar lineup. This year's lineup included sets from big names such as Adventure Club, and Above & Beyond. In addition to big up and comers in the dance music scene such as Slushii, and Party Favor.
Atmosphere
It was my first time traveling to the Pacific Northwest and what an experience it was. While the weather was about as expected (rain/snow the whole time, including during the night of the event), it didn't put a damper on plans at all. The crowd in Seattle was some of the nicest people I've ever had the chance to meet and talk to. I went out of my way to try to talk to people at every chance I got, from standing in line to someone next to my in the crowd and never had a bad experience.
Stage Design & Production
Each stage had a unique design that wasn't over the top or gaudy. It seemed it had a decent amount of thought placed into it but they weren't trying too hard. As someone that is a big fan of large LED walls, ample amounts of lasers, and large lighting production I felt that USC nailed it in this aspect. Both stages felt like the production was the biggest and best part. It was small enough that it complimented the sets the artists were playing, but still big enough to allow the VFX guys to flex their muscles a little bit.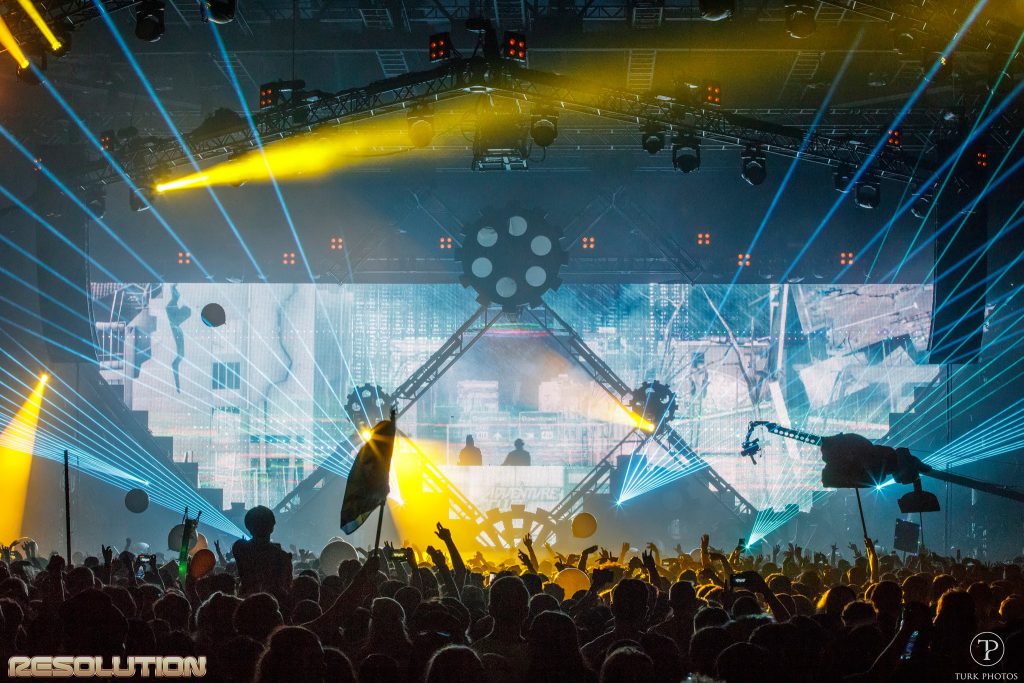 Cons:
Lines, lines, and more lines
If there was one thing that encompassed the night more than anything, it was the lines. Whether it be a line to get into the venue, the line to get food, to go to the bathroom, to get to your locker, or even to get from stage to stage, the WaMu Theater was packed and getting anywhere was an adventure in and of itself. It seemed as if slight repositioning of the VIP section, Merch booths, or bars, so much of the congestion could have been easily alleviated. I've attended events in years prior five times the size of Resolution that have not had nearly as much of an issue as was prevalent here.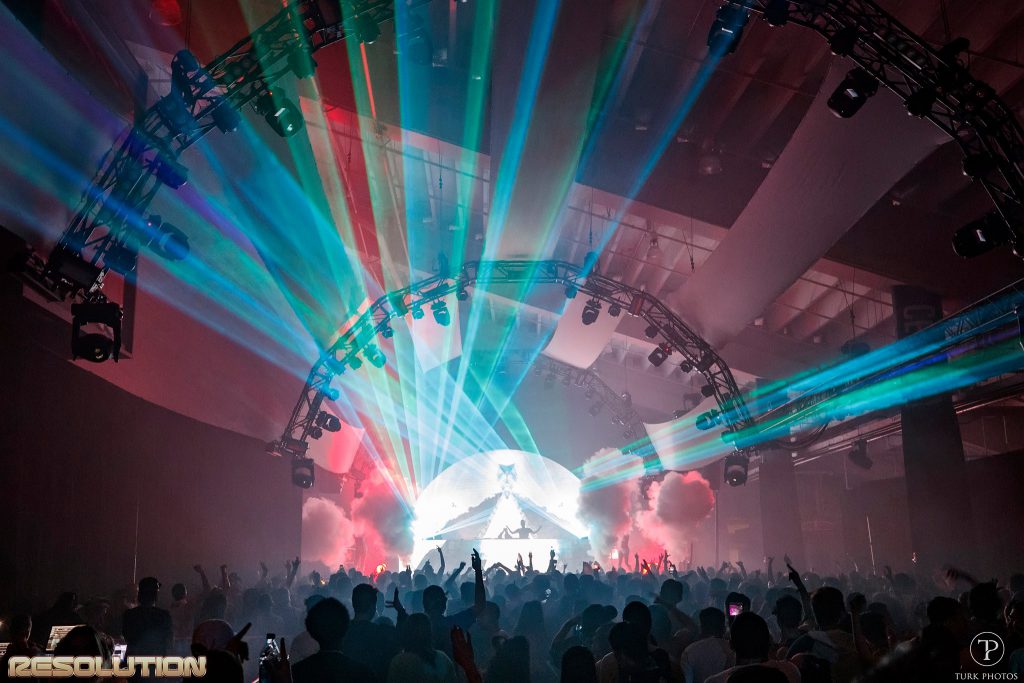 Overall, Resolution 2017 was an incredible success.
The numerous people I've spoken with had an incredible time and loved the festival from a musical standpoint. The stages design was fun and not distracting, they weren't the biggest or the best we've ever seen but it set out to accomplish a goal and nailed it. All the artists featured at Resolution 2017 played incredible sets with amazing music. It all came together to create an experience that most attendees won't soon forget. Stay tuned for more coverage for future USC Events! Including a recently announced trance only festival, Bliss: Transcendence, just around the corner. Did you attend Resolution 2017? Let us know your experience in the comments.
Be sure to check out all of our previous Resolution coverage.
---
Connect with Resolution 2017 on Social Media
Website | Facebook | Twitter | Instagram
Featured Photo Credit: Orhun Uygur/Turk Photos