Alok brought incredible energy and played a fantastic set to an enthusiastic audience at his debut at Webster Hall!
---
Brazilian superstar Alok graced New York City with his presence this past Saturday at Gotham, Webster Hall's weekly Saturday party inspired by the energy of the city that never sleeps. We arrived early to find the venue quite crowded, as party goers were still filing out of the venue from a previous show that had just ended. Two DJs, Sean Sharp and DJ Suga Ray blended top 40, contemporary EDM, hip-hop and Latin music to ease the crowd into the evening. It was a very relaxed atmosphere, and people seemed to be having a good time grabbing drinks and dancing on the stage while waiting for the main room upstairs to open.
Containing multiple stages and diverse selection of music to choose from, Gotham is an ideal destination for dance music-loving New Yorkers on a Saturday night.
Downstairs, there was a completely different and equally enticing party going on in Webster Hall's BASSment, where resident DJ Laetus was spinning a set full of dubstep, trap and drum & bass. Once the upstairs venue was opened, we headed up just in time to catch Bad Ginger's set. She delivered a well-crafted set that started on the deep house side but increased in intensity as the night went on. The main room was packed since many people decided to show up early for Alok, and the crowd responded favorably to her set.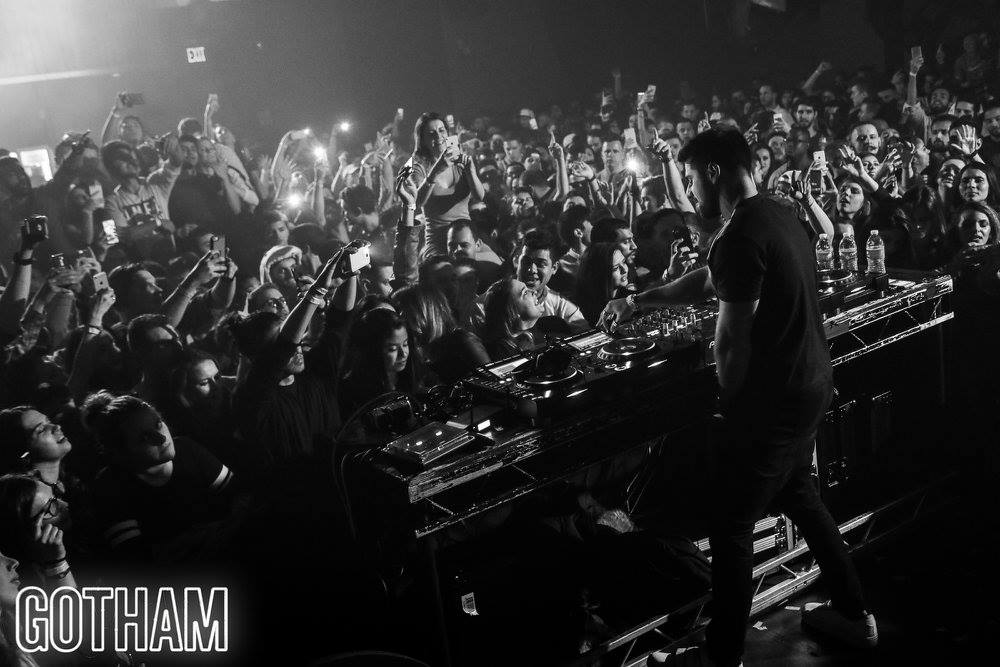 Alok took the stage at around 1 AM, and the audience was prepped and ready. His set was extremely eclectic; we heard everything from rock music to pop to hip-hop. The crowd was very energetic and going wild for every single drop, especially for tracks like Queen's "We Will Rock You", Imagine Dragons' "Radioactive" and Nirvana's "Smells Like Teen Spirit". He played until 3 in the morning when he finally rewarded the crowd by dropping his hypnotic hit "Hear Me Now".
It is undeniable that Alok is a solid representation of the electronic music scene in Brazil, and the crowd was extremely supportive and receptive to his set. There were several Brazilian flags waving in the audience and there was a strong sense of pride for the country inside Webster Hall. Not only did he deliver a fantastic set, but Alok was an extremely kind and down to earth individual. He stayed behind to interact with fans after his set and took pictures with everyone who asked.
Alok is currently wrapping up his U.S. Tour and is certainly an artist to keep your ears tuned to in 2017. It's clear that he is primed for the spotlight and hopefully will be gracing the stage at many festivals and club shows in the upcoming season!
Relive the night through Gotham's Photo Album on Facebook HERE!
---
Connect with Alok on Social Media:
Facebook | Twitter | Instagram | SoundCloud | YouTube