Nifra talks Groove Cruise Miami, Dreamstate, Coldharbour Recordings & More!
---
Coldharbour Recordings queen, Nifra, is no stranger to production and DJing. Starting her career in 2008, she has grown to be a familiar name in the Trance scene. With hit tracks such as "Army of Lights" feat Seri, "Rebel", and "Dark Harbour", Nifra continues climbing to the top of the charts. On the stage, she has performed many shows including Dreamstate New York, Ultra Music Festival, Luminosity Beach, and more. When she isn't producing epic, pumped up Trance tracks or playing to fans across the world, she works on her regularly posted radio show – "Rebel Radio" – which can be found on her SoundCloud.
Heading to Groove Cruise Miami this month? Make sure to check out Nifra on the boat! 
Check out Nifra live at Dreamstate New York 2016 on SoundCloud:
---
What are you most excited for on Groove Cruise Miami?
I've heard nothing but positive things about it. I'm a party person myself so you can imagine how excited I am just to experience the whole thing. I will be there with the whole Coldharbour crew which is going to get crazy!
Your EOYC 2016 set was sublime, how hard was it to narrow down your top tracks from the year?
It's always a challenge, there was so much good music and it's hard to put everything in a one hour mix. I wanted to make sure the set had some kind of progression as well so I had to narrow it down a little bit.
Which artist was your introduction to Electronic Music?
My introduction to dance music was through ATB back in 2001 when this kind of music was all over the TV in Europe. I started to discover more and more stuff and dig deeper. That's how I got into progressive trance later.
Taking the stage at Dreamstate New York must have been an amazing experience, how do you feel the Dreamstate brand has contributed to the resurgence of trance?
Dreamstate showed just how much the USA needed a full on trance event. I was fortunate enough to perform on the New York edition last year and it was incredible. For me, it was like a celebration of the music that we love so much and it's so cool to see how much the trance scene has grown in North America.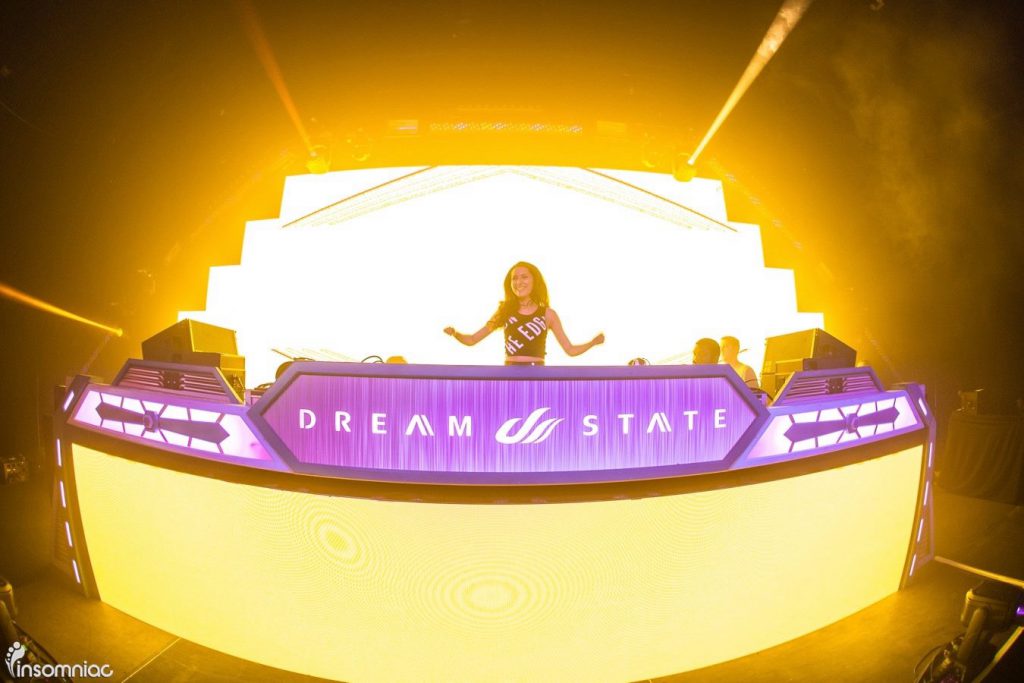 Playing festivals all over the world, where has been your favorite place to spin?
Every place is different and special in their own way. I've been playing in North America more than ever so I have to mention cities like Los Angeles, Miami, New York, and Montreal. Those are always amazing with lots of fans and sick vibe.
You work closely with Coldharbour Recordings, how do you feel this label stands out from the rest?
Coldharbour is the reflection of Markus Schulz's vision of trance music. The label proves that energy has nothing to do with BPM and it's ok to be versatile. You can find their releases that can be techy, proggy or melodic but with the Coldharbour foundation and first and foremost its quality. I can easily build a full set just with the Coldharbour songs and it's not going to be the same sound for an hour. It gained a very strong and devoted fanbase over the years and I'm so happy for the label's success!
Rebel Radio has been picking up momentum, do you have any special plans for your show in the future?
My plan is to expand and keep on bringing you cool and quality music. I love how the fans find their inner Rebel and even call themselves Rebels!
What is something that you've never revealed about yourself, but would like people to know about?
I can get really nerdy!
Do you have any hobbies outside of the music scene?
My life is two extremes. One is when I fly around the world and entertain hundreds of people and the other is when I'm back home in my couch watching movies or going to the gym, playing video games, or reading. As every woman, I love fashion and makeup!
What is your resolution for the new year?
To make 2017 bigger than last year and to be happy!
---
Follow Nifra on Social Media:
Facebook | Twitter | SoundCloud | YouTube