Meet Candelaria Alvarado in this week's #IDSpotlight!
Name: Candelaria Alvarado
Rave Name: Arietta
Age: 25
Hometown: Phoenix, Arizona
Current City: Phoenix, Arizona
Occupation: Producer/DJ
Twitter: @ariettadnb
Facebook: Arietta
Instagram: @ariettadnb
---
What was your first electronic music event?
My first electronic music event was an Arizona annual, Mary Xmas back in '06. It's always a massive night filled with love and great music from local and touring DJ's. It's always held around Christmas.
What/who influenced you to attend your first event?
Well, back when I was in jr. high my father always had electronic music playing in his car. (I distinctly remember Paul van Dyk's Politics of Dancing Vol. 2 was on repeat for months when it was released.) I was always involved in band/choir in my younger years, so I kept it kinda quiet about how I really loved the music to my friends. I would periodically pull up videos online after school and to listen to those electronic music artists at home. Seeing the energy surrounding their live sets was mesmerizing. I finally went to my first rave in high school I knew the vibe was real, and something that I didn't want to stop experiencing.
What is one moment from an event that was special and why?
One moment from an event was probably EDC 2009 or 2010 – I don't remember which one it was, but it was the last year it was in California. It was magical. My favorite memory is the sets on the BassPod on Saturday – artists were on point and the whole AZ crew was around and having a great time. From that moment on I knew what community was.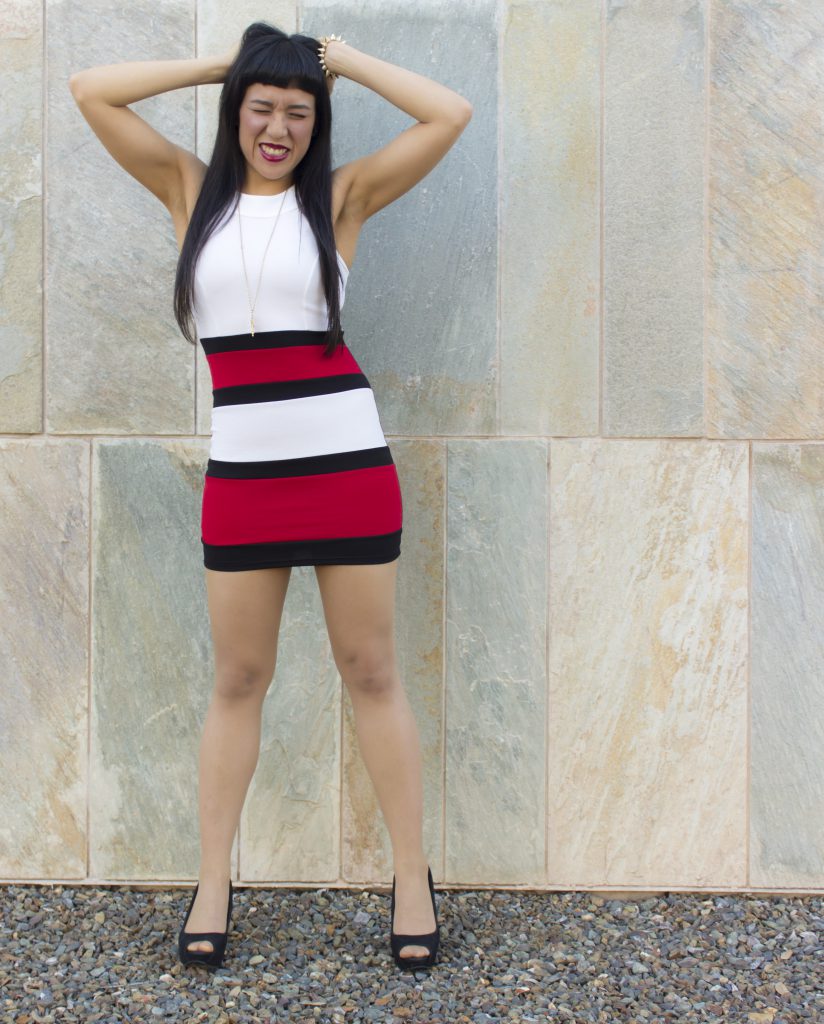 What is your favorite festival or event?
I LOVE any Hospitality DNB event. (It's a good thing I'm based in AZ…) My favorite event was Hospitality in the Park in London! Last April was the inaugural event and Hospital Records smashed it! The vibe was on point all day, and the musical acts were diverse enough to keep you more than interested all day. I'll definitely be back out next year.
What is your favorite electronic song and why?
That's a tough one, but I'm gonna have to go with a rather new track, "Black Notes" by Urbandawn (feat. Daniel Baeder). Daniel is the musical director of Cirque di Solei, and he's playing live drums on this track. Aside from the massive jazz influence that I appreciate, the lyrics resonate with my personal life at the current moment.
"We are only our thoughts
Your mind is everything
Break the chains that bind your fear, your doubt, and your disbelief
Just let go, release what is not yours
Your power is inside, brace yourself
Just let go"
Who are your favorite artists?
I suppose it will have to be: Aphex Twin, because he has such a massive, diverse library of quality creative content. London Elektricity, because I think his writing is brilliant, he preserves musicality in electronic music and is the head of my favorite label. The Bad Plus, because this acoustic trio keeps evolving and I believe is the future of jazz music. Respectively these masterful musicians have a few fusion projects on the side – one incorporating electronics! Lastly, MC Darrison cause sometimes you just gotta vibe, and he brings that to all of his collaborations.
What are your favorite genres?
Anything with a broken beat! My heart lies deep in 173 liquid drum and bass, but I love to get down to some funky or progressive breaks too!
What do you feel your "Identity" is in the electronic music community?
Since we're sparse where I'm currently based, I can say that I identify as a drum and bass head.
Is there anything else you would like to add about yourself for the readers?
It's okay to be different, in all that you do. Once you become comfortable with it, it'll be appreciated.
---
Do you want to be featured in our weekly ID Spotlight segment?
Click HERE for the submission form!