Despite his young age, this young dance music producer has had quite the success story building in just a short time. He's had releases on notable record labels in the dance music community such as Armada Music, Musical Freedom, Revealed Recordings, Spinnin', and Smash the House. He's played successful sets at Creamfields, Tomorrowland, and TomorrowWorld and the future only looks bright for this DJ. Today our featured interview highlights… Thomas Newson.
---
Releasing tracks on highly touted labels like Armada and Revealed, what has been the most important release for you personally?
The most important. Everything is important. If I don't like the feel of the track I'm not going to release it. Every track is a part of me to release. The track that made my career was definite "Flute", it was the one with New World Sound that was released on Spinning Records. It has like 17 million views on YouTube right now and I'm really proud of that track.
What has it been like to be able to collaborate with your father on track releases?
It's great. Of course, making music with your dad is like… I can't describe it in words. Our connection is so good, and if you're working together. The music comes together faster than if I'm just making music by myself. So that's why I really like to work with my dad. We really feel each other. We work really well together.
How do you feel your sound has evolved since you began your career?
In the beginning of my career, it was a lot of EDM. I'm still doing a lot of EDM stuff, but I want to focus on Spotify right now. Because it's really blowing up. So more stripped down music, a bit more chill, and groovy. I'm experimenting with a lot of music right now. So more Future Bass, and more radio stuff. So a little bit has changed but a bit more groovy and EDM.
You played quite a few shows during ADE this year. Was there one that stood out from the rest?
The Revealed night in Heineken Music Hall. I played a b2b set with Kill The Buzz. The funny thing was we had to start at 11, til 12. But the crew from the event came us to and told us we had to start earlier. We asked why and they told us the floor was filling up already, it was really crowded. So we started half an hour earlier, so we played one and a half hours. The energy, from the beginning, was great. We saw signs from Israel, and from a lot of countries outside The Netherlands. It was a really great party.
Who are some of your biggest influences as an artist?
For me, it was always Hardwell. It really got me into the industry. I really liked his music. I still do, but now he's becoming more of a friend. But besides Hardwell, I really like Calvin Harris, what he's doing. All his stuff, what he's putting out is becoming a big hit on the radio. So I really have some respect for Calvin.
What was your favorite part in the production of track "8Fifty" with Hardwell?
The funny thing was we did the bus tour and I made a small test version of "8Fifty". I was playing that version and Hardwell were like "I heard that one track and I really like it." One day we were listening to music and I was playing music and he said he really liked it. Then we worked in the hotel room on the track. That ended up being the track and it was finished on the bus tour and made in the hotel room.
https://soundcloud.com/thomasnewson/hardwell-thomas-newson-8fifty
Did you learn anything from him during the production process?
It was fun, I was still working on the old version of Logic. And he was using the newer version Logic Pro X. He gave me his cue commands, so I could use the key commands on the keyboard. And he gave me some plugins he uses. He taught me a bit about how to use some plugins. It was a really creative collaboration so I learned a lot from him.
What has been your favorite place or event to perform at?
I played one time in Myanmar or Burma. Next to Thailand. I was the first international DJ to play there. So that was definitely my favorite place to play.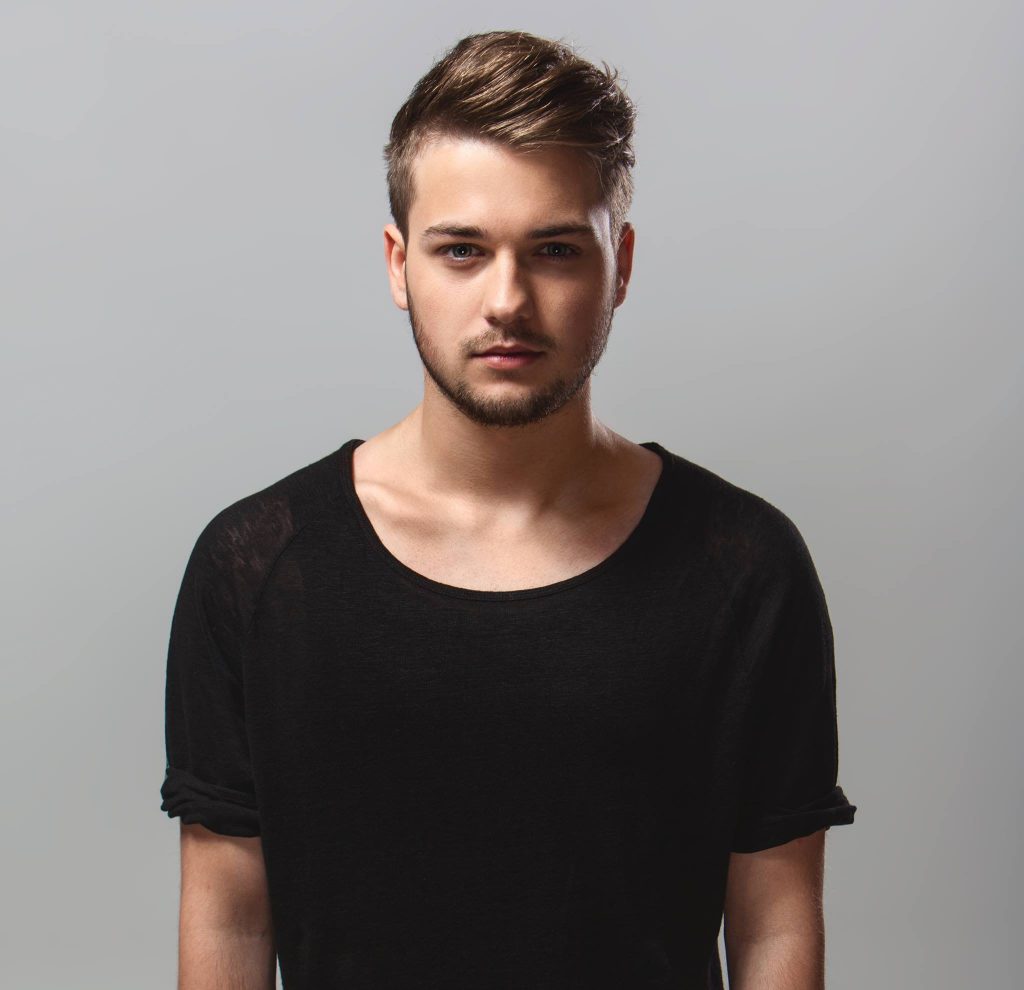 You launched Federation Radio this year. What do you like most about having your own show?
So I do the guest mix every show, a small guest mix. I really like giving new talent a space to showcase their music in my radio show. That's what I really like most about the show. Besides that, I'm doing the warmup thing. Besides the music I'm playing I really like to listen to more deep music, more kind of techno music. So that's the music I'm putting in the warmup. Those two things are what I like most about the show.
If you could pick three artists to listen to for the rest of your life, who would they be and why?
For me definitely, Drake. Besides the house music and everything when I'm just driving in the car I really like to listen to Drake. Coldplay, just since my childhood I've listened to them. And The Killers, I really love Mr. Brightside, that's one of my favorite tracks.
What is your favorite meal to have before playing a gig?
Sushi. I really like Sushi.
Did you go visit the sushi restaurant here [On Groove Cruise]?
No! I didn't even know there was a sushi restaurant here. I should go check that out.
Well, that's all the questions I had for you. So thanks for taking the time out to talk with us.
No problem, thanks for the questions.
---
Connect with Thomas Newson on Social Media