San Francisco's DNA Lounge faces imminent closure due to financial difficulties and decreasing attendance.
---
It's a dark time for SF entertainment and culture, as DNA Lounge's owner Jamie Zawinski announced that they are on the verge of closing its doors for good. In a blog post dated December 19th, the owner explains that the failure of their secondary location Codeword, paired with the declining attendance at their events, is responsible for the potential closure.
DNA Lounge has always been a political project: an attempt to move the needle of culture in this city. To provide a forum for a wide variety of art that makes this city a better place. DNA Lounge is putatively a business, but it is also activism.

– Jamie Zawinski
Whether you've attended an event at this venue or not, San Francisco locals can all agree that this venue is one of the last venues that supports the diversity the city is known for. No matter if you're EDM junkie, metal head, comedy-fiend, or burlesque fanatic, DNA Lounge has supported your scene. Notable events that take place at this venue are Death Guild (weekly goth/industrial dance night), Bootie (weekly mashup night), and Hubba (weekly burlesque night), along with countless rock and EDM events. If this venue is to close its doors, these events will have no home due to SF's changing economy and landscape.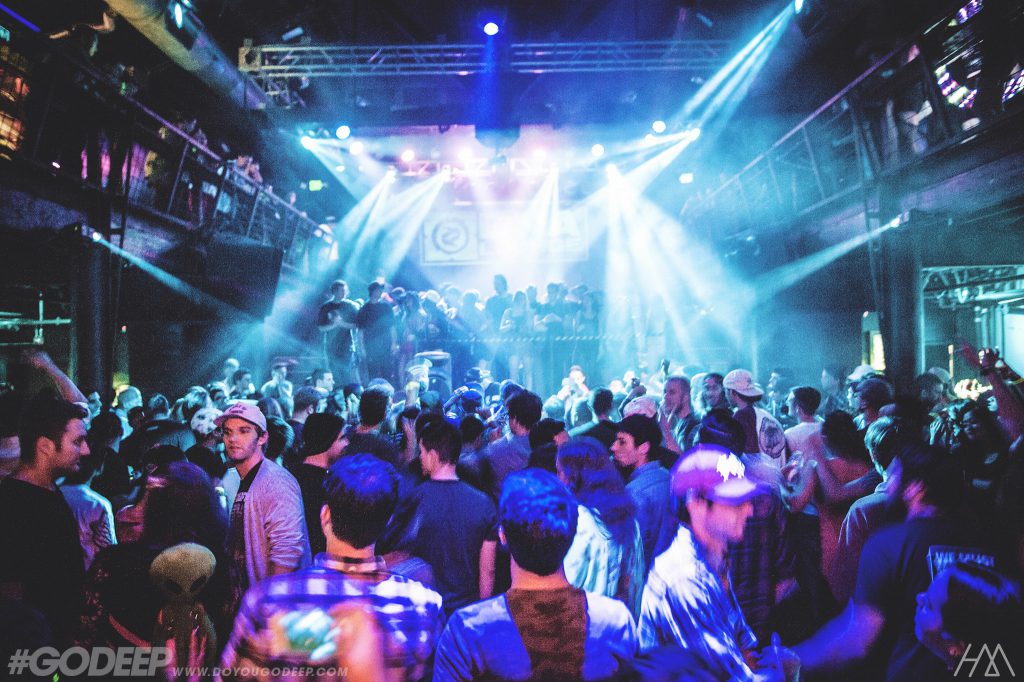 If you don't support DNA Lounge, in a tangible way, it won't be here any more. Hitting "Like" isn't enough.

– Jamie Zawinski
With that being said Jamie and his team needs your help and is looking for suggestions to implement in 2016 and 2017. So leave a comment on their blog post and/or do the following below.
Things You Can Do To Help Save DNA Lounge:
Attend their events
Buy tickets
Buy drinks
Buy pizza
Bring your friends
Get them to bring their friends
View their calendar of events HERE and support your scene before it disappears!
---
About DNA Lounge:
DNA Lounge is a late-night, all ages San Francisco nightclub featuring live music, DJ dancing, burlesque shows, and private parties. Two stages, four dance floors, seven bars and a full-service 24/7 restaurant!
---
Connect with DNA Lounge on Social Media: