As someone who loves trance and techno, Don Diablo does not fit the type of music I typically listen to but I have been a fan of his for years.
---
Don Diablo's up-tempo tracks are fun, energetic and (future) bass heavy and always get me smiling and dancing. I've even seen him play countless times: last year in Los Angeles, and earlier this year at Ultra Miami and EDCLV and each time he was everything I could have hoped for and more. The Los Angeles stop of his North American tour was no different.
The beginning of the night was rough, I heard from a friend that Avalon was opening later than usual tonight. The iconic Los Angeles club typically opens its doors at 10pm but opted to open at 11pm this night. I'm not sure how my friend found out as I don't think anyone else received that memo. When I arrived at around 10:45pm, there were long lines of confused and unhappy patrons waiting for doors to open. I am used to arriving pretty early in the night and for check-in to happen swiftly, so I can say this was a rare occurrence. Turns out the club hosted an event that happened to end right before 11pm, which explains why people were standing outside in the Los Angeles cold. Once doors opened check-in went smoothly, though it took an extended amount of time due to the amount of people who were in line.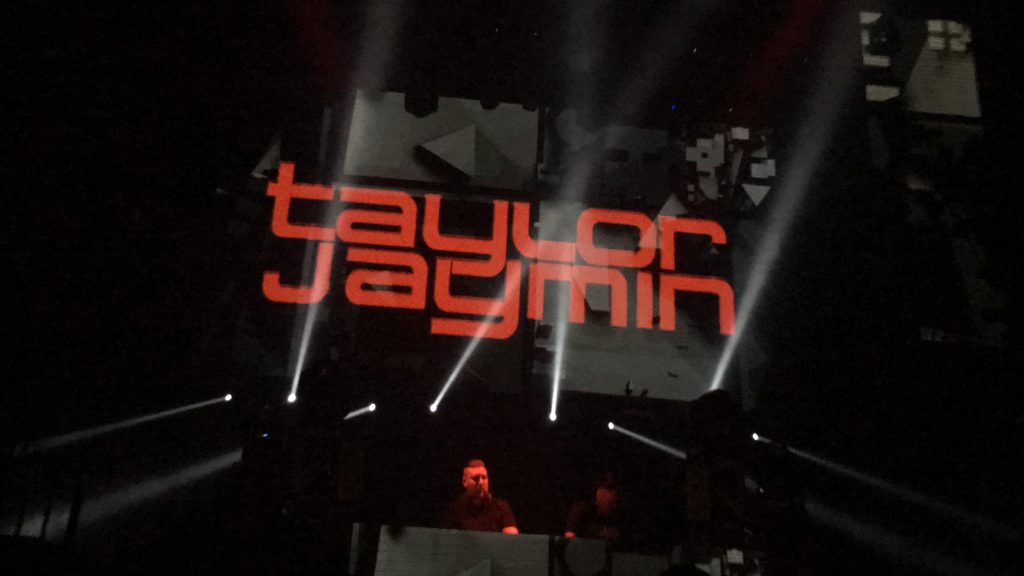 Once inside again things were still a bit different. Usually, the stage is visible and the opening act is warming up the crowd. This time around, the stage was closed and a patron likened the ambiance to listening to great Pandora set at an office party. Once the stage opened, the audience realized that opener, Taylor Jaymin was playing the entire time. I really enjoyed what I heard from his set and think he was the perfect openers to set up the night. Unfortunately, some fans were tired of waiting and began chanting "Don Diablo! We want Don Diablo!" as Taylor Jaymin played, which was beyond disrespectful. Thankfully this did not go on for too long; I honestly believe that it's fair to not like the opener but to heckle them is just plain wrong.
Once Don Diablo came out, the crowd instantly transformed!
Everyone began clapping and screaming in delight at his signature "Anarchy" logo and up-tempo beats. He was decked out in his signature  futuristic style but this time his signature jacket also included emblems of iconic musicians including Jimi Hendrix and David Bowie. Speaking of fashion, I loved seeing the myriad Hexagonians decked out in Don Diablo's signature snap back and shirt to show support for the artists and his brand.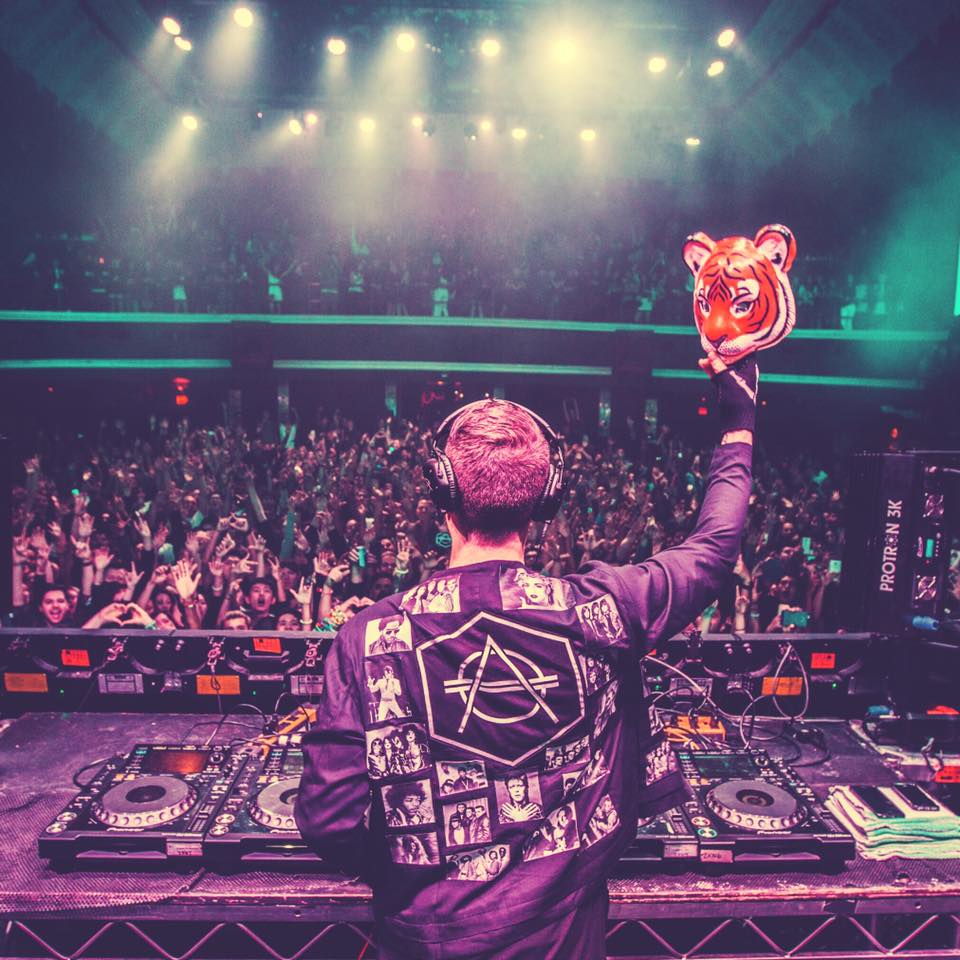 Don Diablo began by welcoming us to his show and noted that he was only going to drop his tracks and nothing else, which was perfect for the night and for the crowd. He took us on a journey through his discography, starting with old school remixes of Montell Jordan's "This is How We Do It" and Janet Jackson's "All Night." The fact that he dropped such amazing R&B classics is one reason I have so much respect for him. He then transitioned to his more recent tracks such as his massive remix of Rihanna's "Love on the Brain," his newly remix of Justin Bieber and DJ Snake's "Let Me Love You," and his own track, "Cutting Shapes." I personally enjoyed that he played the slower, more introspective "Silence," as I wasn't sure how he would fit it into his set, but did so effortlessly.
It was endearing to listen as Don Diablo shared personal stories with the audience, such as reminiscing about playing at Avalon Hollywood two years ago, talking about growing up in a small village to playing in a massive city such as Los Angeles, and discussing his love for his late father. He further interacted with the audience by coming from behind the decks, taking pictures and selfies with fans, taking his signature photo with the crowd and a random object, and reaching out into the audience. Throughout the night there was no point in which the good vibes stopped coming full force, fans never stopped dancing and Don Diablo definitely did not disappoint.
If you're a fan of his style, this was definitely an amazing event to attend.
It may have started off a bit rocky but the payoff was well worth the wait. As someone who has watched him play multiple times, I have seen him grow and evolve further, I love that each set is different from the last and they you can always tell how humble and appreciative he is of his fans.
---
Follow Don Diablo on Social Media:
Facebook | Twitter | Instagram | SoundCloud