Angger Dimas Talks Indonesia, His Latest EP, & More!
---
Hailing from Jakarta, Indonesia, Angger Dimas began his career back in 2009 and was picked up Vicious Recordings. The label, which was the developmental brand for Avicii and Dirty South, brought not just Angger Dimas to the ears of ravers around the globe, but also put Indonesia on the map. Angger has toured throughout the United States and Canada, while also hitting up many stops in Australia and Asia too. You may have caught his set at major festivals like EDC Las Vegas, Tomrrowland, Electric Zoo, Nocturnal, or others over the years. His distinct sound has brought him this success and a major fanbase too. Check out his latest EP and get to know him better in the interview below!
Stream Angger Dimas – Angger Dimas & Friends EP on SoundCloud:
---
What was your first inspiration to create music? Did growing up in Indonesia give you unique musical influences or inspirations?
I have been listening to music since I was a kid. My father is the figure who have successfully "poisoned" my music taste even when I was really young. I was exposed to multiple genre and references. Did growing up in Indonesia give me unique musical influences or inspirations? Yes and no. It also depends on who you choose to listen to, I guess. That being said, yes, Indonesia is very rich in culture and being a very diverse country, we have a lot of influences around us, constantly.
How does the Indonesian electronic music scene compare to other places around the world?
We are growing, that's for sure! It used to be really underground, but along the way it is becoming more and more major.
Actually, I got a lot of comments that sound something like this, "You were born and raised in Indonesia. But you never seemed to get nominated in major dance music scene or awards in your country and it's kind of weird because you are the only dance music artist that has succeeded internationally." I want to use this as a chance to clarify, "It all depends on the organizers. Speaking from my own experience, I have—in the past—rejected some awards. No offense, but after that, my good intention seems to be wrongly judged as snobbish. That's really not my intention at all. Awards have to evaluate general market in a big scope. Personally, I'm a very private person and to clarify this matter, I chose to step out, instead of "blacklisted" by some awards. Local support is still minimal as of now, but that is what it is and I understand the dynamic and I believe someday the truth will reveal itself.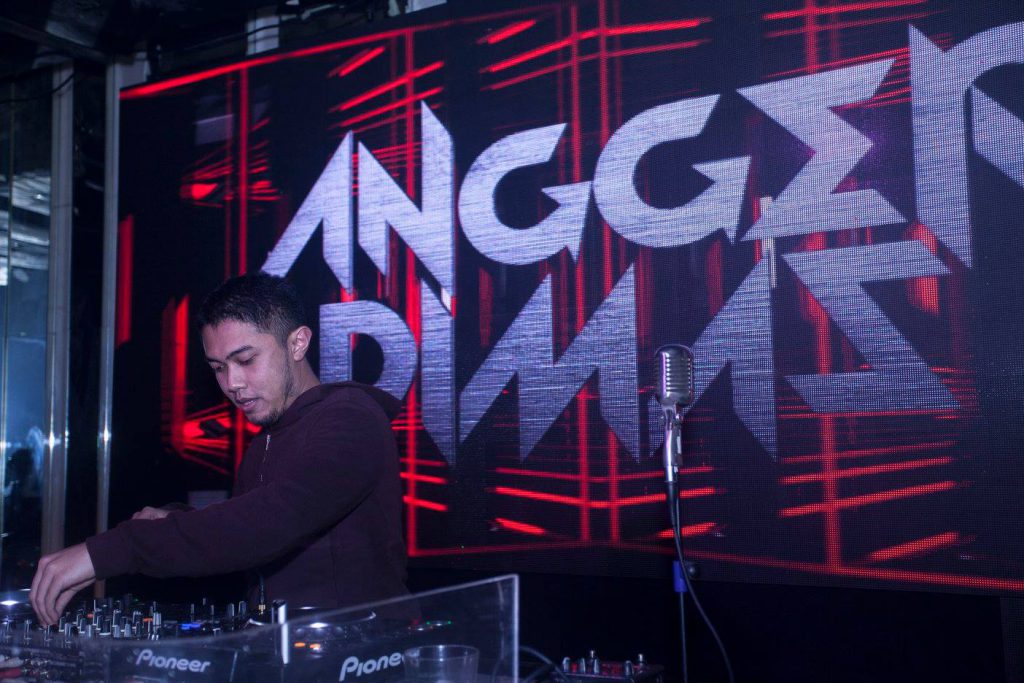 You have created some incredible remixes that blew my mind! Take me through your thought process when you create a remix – how do you put everything together?
Thank you! It just flows 🙂 Well, I do have some kind of pattern, but it adjusts to what I think can complete the remix to become a fresh sound, and that happens case by case. I'm afraid I can't really tell you exactly how it all comes together 🙂
Having just released "T-Rex" with Oddlin, what led to your collaboration on the track with him?
I found Ethan (Oddlin) from Wuki. He is a really talented boy, packed with brilliant elements on T-Rex. Actually, T-Rex was a free release, but I came out with this idea, "Hey, this can be polished and put some angger dimas' spices at the drop."Most of the part was wrapped by Oddlin. I gotta say that he is the future of modern era breaks-house music, but of course, it depends a lot on the way he chooses the future.
The Angger Dimas and Friends EP just was just released, what was the process in selecting collaborators for the EP?
I reached out to some of the artists that I like and because I have been working on this EP for a while, we were trying to adapt and kept furnishing the tracks so they can have a fresh ring to it. Selecting collaborators happened quite organic as we kept going back and forth and exchanging ideas. We have some other collaborators that end up fit into other contexts, such as stand-alone single for future releases, etc.
You've done quite a bit of work throughout Asia, Australia, and New Zealand already! Where would you absolutely LOVE to perform in the future?
I don't really think about it actually. I would love to perform anywhere, depending on the request… Not picky in this case. As long as we can have a good vibe during the show!
Do you have an ultimate goal or mission with your music and musical career? Where would you love this artist's journey to take you?
I have done more than I imagined I would first time I came around, so I'm pretty grateful for everything I got so far. I'm still very excited with same-old opportunities that since day one has made it so fun having a career in music, like collaborating with everlastingly-cool talents and touring, of course.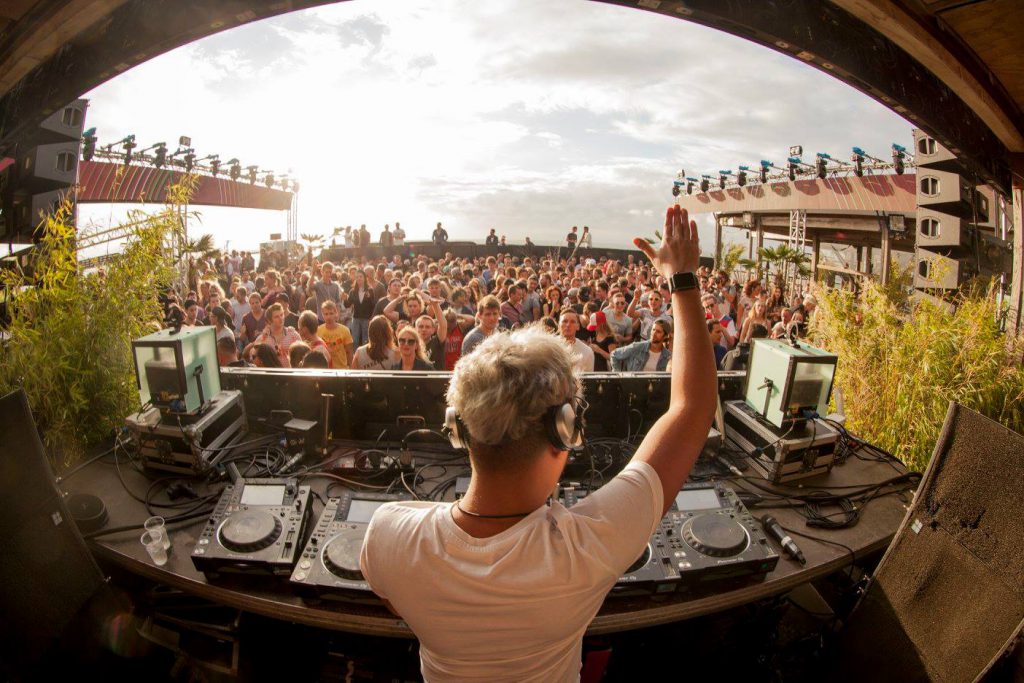 If you could share a message with the EDM community, what would it be? What do we need to hear?
Keep being creative! For those who make music, let's keep exploring and putting out the best sound we can.
Who are your some artists that you find yourself listening to regularly?
I always listen to Queen as a "chords vocabulary." Freddie Mercury was the only artist who can do magic on his progressions – believe it or not, almost no dance music I've been listening nowadays sounds the same and as complicated for me. It seems like they hold on for "less is more" a little bit too much, so I decided to go for the more "classic" musician.
What are your top three favorite tracks of all time?
Dindi – Frank Sinatra
Luciana Souza – Muita Bobeira
Kekagumanku – Candra Darussman
Finally, what do you do when you have some free time and you're not creating music, what are your hobbies?
I'm really a stay-at-home guy… but I'm working out quite regularly, so… doing sports, probably.
---
Connect with Angger Dimas on Social Media:
Website | Facebook | Twitter | Instagram | SoundCloud | YouTube