EDC Orlando is happening in less than a month and we are nothing but excited for this year's edition!
---
Today, Insomniac has revealed what the smaller version of the kineticTEMPLE will look like at EDC Orlando and I must say it panned out to how I figured they would do it minus the huge cup in the middle. Now this stage was debuted at EDC Las Vegas this year and even though I wasn't able to see it in person, it sure was beautiful after watching it during the live feed.
According to Insomniac this adapted version of the kineticTEMPLE is 245 feet wide and stands at 80 feet tall. It houses 400 massive video tiles on a beautiful, and expansive design. This design symbolizes the pillars upon which Electric Daisy Carnival was built and the stage itself tells an imaginative story embracing life, creativity, nature, and technology. Headliners will also enjoy world-class music performances by big name artists among a scenic spectacle of 26 impressive lasers and more than 20 mesmerizing water fountains.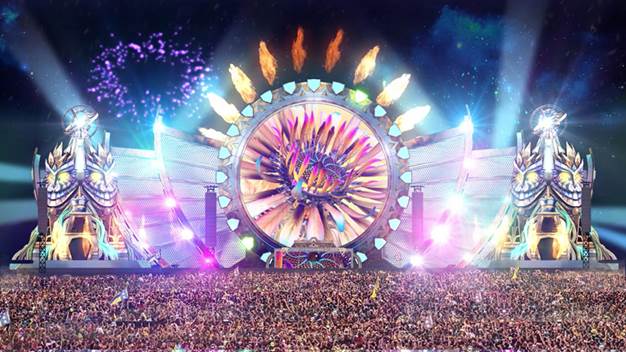 Check out the trailer for the kineticTEMPLE on Facebook HERE!
Apart from the kineticTEMPLE coming to EDC Orlando, circuitGROUNDS and neonGARDEN will also be receiving an update to the stages as well. After its successful debut at EDC Las Vegas, an adapted version of the 360-degree immersion stage. This will be the largest production stage to ever appear at EDC Orlando. Measuring over 160-feet in diameter, circuitGROUNDS will display over 1,000 pyrotechnic units in a circular array of towering pods and booming bass. That being said, the Bassrush experience couldn't be at a more perfect stage.
NeonGARDEN will also be receiving a facelift as well. A 150-foot tall circus-style tent will house the stage for the first time. Packed with lasers, deep house and techno vibes and an entire day dedicated to Insomniac's trance brand, Dreamstate, there will be no shortage of energy emitted from neonGARDEN.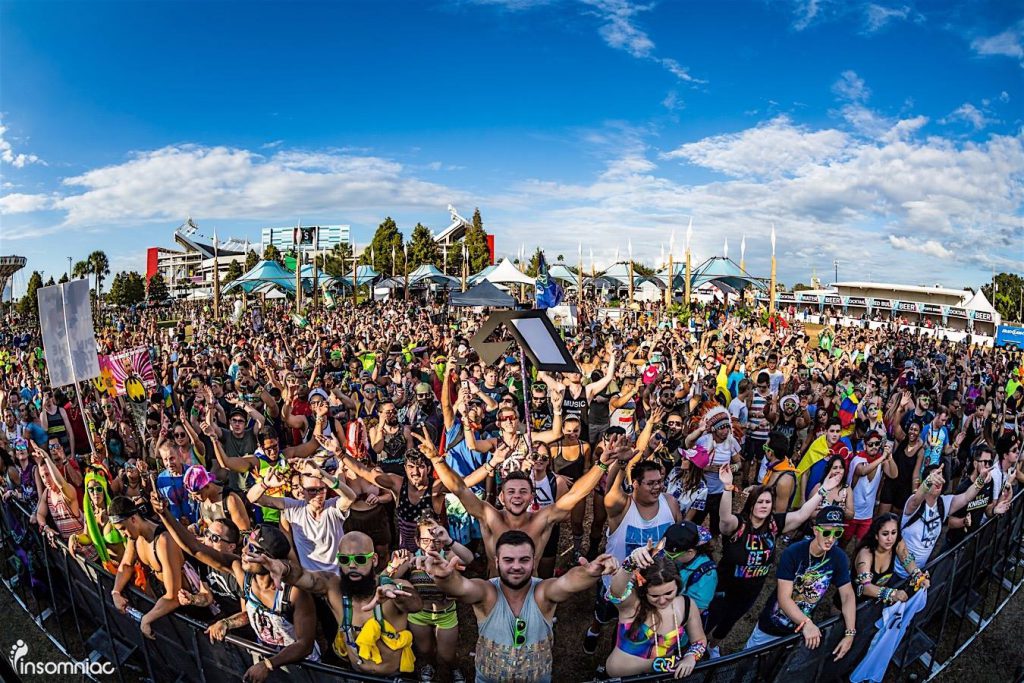 I'm so excited to see what Insomniac has in store for EDC Orlando this year, especially after hearing the changes coming to the stages. Seeing it progress throughout the last four years is amazing. Since celebrating #EDC20 in June, Insomniac has definitely pulled out all the stops for the different tour stops for Electric Daisy Carnival as well. I cannot wait to see how this year unfolds!
You can purchase your tickets by clicking here. Be sure to get them soon if you haven't already.
---
Connect with EDC Orlando 2016 on Social Media: