This artist has been an incredible up and comer in the Arizona scene for years. Previously known under the monikers "Reyver Fontes" or "Solemnstate", DESVELADA has been a favorite artist of mine for years. He was previously a supporter of "This Is Local Love", an Arizona based music community and clothing brand. I personally believe his music is simply incredible. Whether creating songs from suggestions from fans ("Y R Krew My Clarity") or even mentoring me when I had questions about producing or Ableton, you won't meet a nicer guy in the dance music scene. DESVELADA's original tracks are a work of brilliance and his remixes put unique spins on tracks we already know and love. His mashups are originally what caught my eye, and something a lot of people may know him for. If you're luckily and bug him enough on social media, maybe he'll reupload some of his old tracks! This week we're diving into a spotlight highlighting a very good friend of mine, DESVELADA!
Stream EDMID Guest Mix 033 – DESVELADA on Mixcloud:
---
What was your inspiration in becoming a DJ?
Well, I'm a band kid. After high school, having dabbled with making tracks on my own as a result of living far as fuck from friends I'd try to be in bands with, I guess the idea of DJing coupled well with the idea of developing an audience for my own productions. It's kind of worked out in that sense, in a funny sort of way sometimes. Being in band inspired all this, because being in band allowed me to understand how fucking important music is.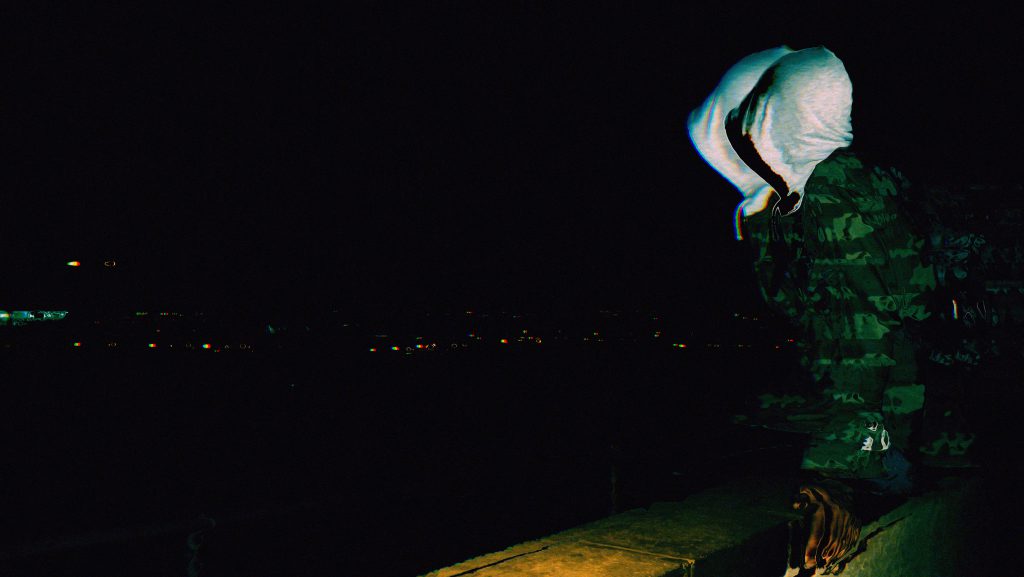 Having a specific "sound" in dance music is important. What would you describe your sound as?
It's always been pretty balls to the wall, "goddamn devil music." It wasn't until only recently that I could say I've seriously attempted to exercise more restraint in order to introduce stillness but I still need to get the hang of it. However, relating my sound to dancing, I can imagine a crowd either thrashing about fucking shit up or taking a moment to sway.
If you could play a b2b set with any artist, who would it be and why?
It wouldn't be a b2b musically but I want to work with more digital artists on live visualizations. I don't know who, and I wouldn't know where to start, but it's a pleasure to experience music interacting with a reactive visual model. I like lights and visuals a lot
What's one or two events that you look at that are a goal to play for you, where once you play it you can kind of sit back for bit and say "I've made it."?
Local shows and non-local shows, out-of-state, out of country, out there. I don't think I could ever believe I'd make it anywhere definitive, I'm really just riding this out for as long as this vessel will take me. So, I guess, I get to say I've made it somewhere in this vessel every day as long as I'm not staying still. We are moving very steadily.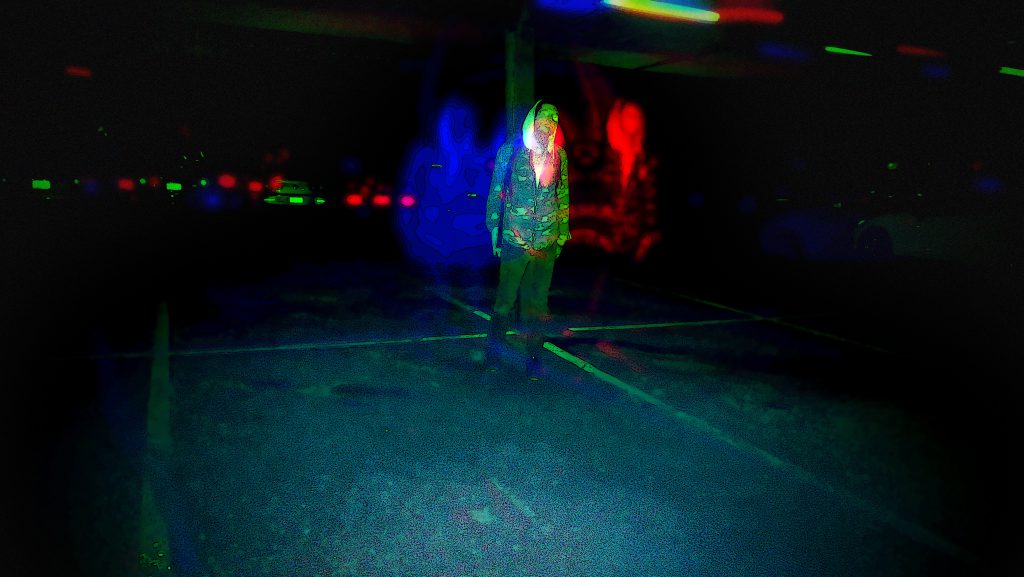 What about the Electronic Music Scene specifically speaks to you?
I want to yell at a crowd that yells back at me.
If you could pick three artists to listen to for the rest of your life, who would they be and why?
Nine Inch Nails. Tool. Gorillaz. I have the most memories with those three. Like artifacts carrying a means of retrospective identification. Their music carries weight.
Which artist was your introduction to Electronic Music?
I can't say rightly without talking out my ass. I remember listening to Scooter's "Shinjuku" growing up. I don't have much memory of electronic music having a role in my early life. Just different flavors of metal. But there was a lot of trip hop shit, so that would have to be Gorillaz. Along the way, however, I did tend to lean towards music with an electronic edge.
What is your favorite event that you have attended?
I was never really one to go out. I've watched a lot of YouTube videos for live shows I never got to go to. I guess that's one way to get motivated when you're tired as shit and need to dig deeper.
My favorite event is always my last show, or with regards to Saint Market, our last show. Every event so far has only picked up more listeners and the pace is exciting. The moves are real and the talent is there and there's a fucking fire here, I am very lucky to be here, having had the experience I've had to even be here. My favorite event is my last show, and I'm always thinking about the next, with SAINT MARKET.
https://soundcloud.com/desvelada/sets/ghostsounds-digital-release
---
Connect with DESVELADA on Social Media:
Website | Twitter | Instagram | SoundCloud