V2 Presents is bringing the bass to Therapy Thursdays at SKY SLC in October!
---
It's the first full month of our partnership with V2 Presents and Therapy Thursdays, so we would like to present the first of our monthly rundown installment. Every month we will be running down all of the artists that are taking the stage at Therapy Thursdays' at SKY SLC. In October there are some amazing artists coming to Salt Lake City to deliver mind-blowing sets, are you ready for Bro Safari, Virtu, Borgore and Vinai this month!
Therapy Thursdays – October Lineup
---
October 6th – Bro Safari
The first edition of Therapy Thursdays this month is none other than Bro Safari on the Pretty Good Tour. He is making a stop in SLC with MC Armanni Reign, be sure not to forget your trap arms when attending this show.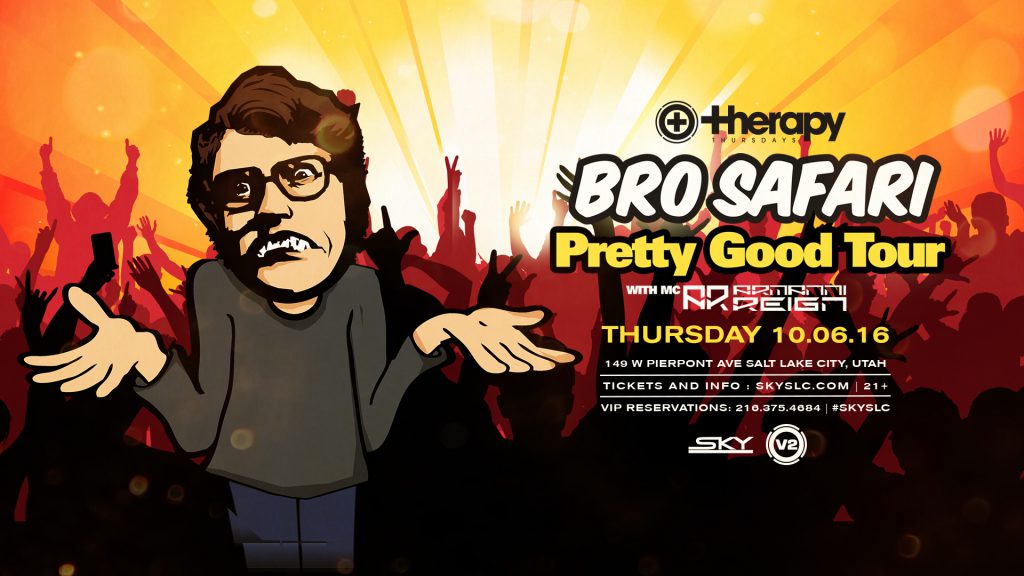 ---
October 13th – Virtu
Managed by V2's management arm is none other than Virtu making his first appearance on the Therapy Thursdays stage. Come out to support this up and coming artist!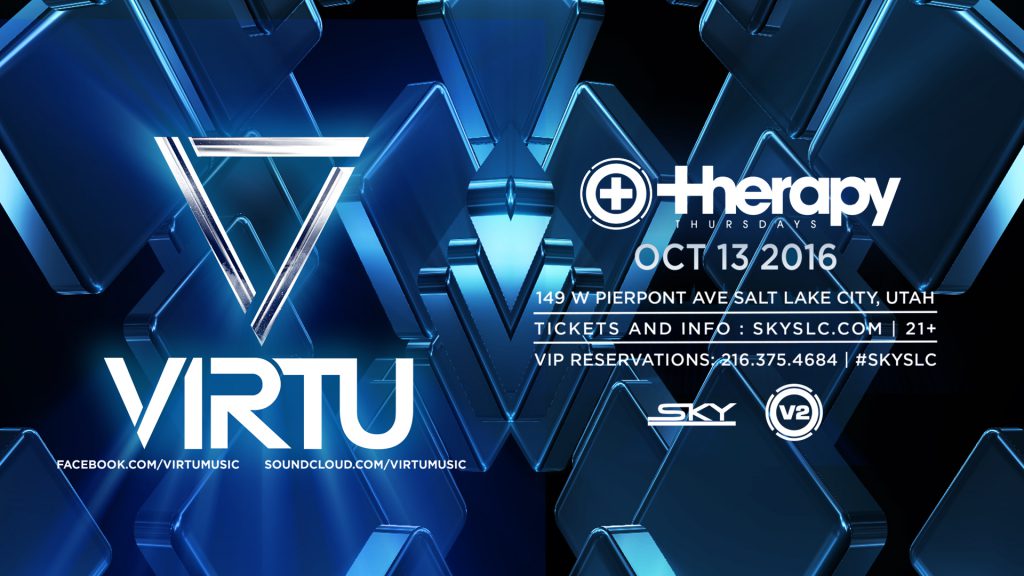 ---
October 20th – Borgore
Originally, October 20th was supposed to play host to Carnage aka Papi Gordo. Unfortunately the show had to be cancelled and filling in is none other than Borgore coming back to Therapy Thursdays again. His show the first time was incredible, make sure you get your tickets now! Check out our interview with Borgore by clicking HERE!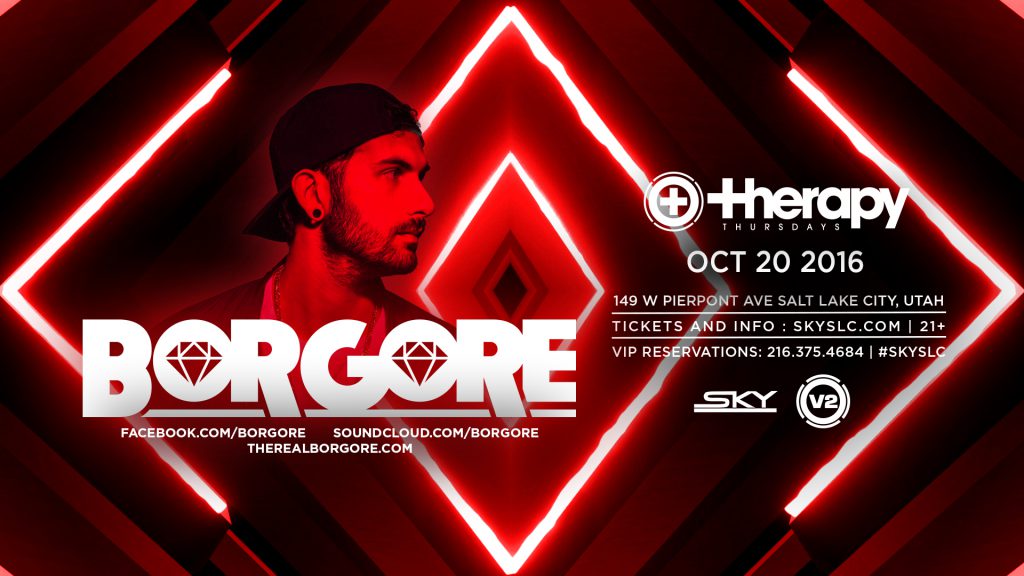 ---
October 27th – Vinai
Playing the Get Freaky Offical Pre-Party are house music icons Vinai. Get ready for the Halloween festival by attending an event that is sure to get you dancing!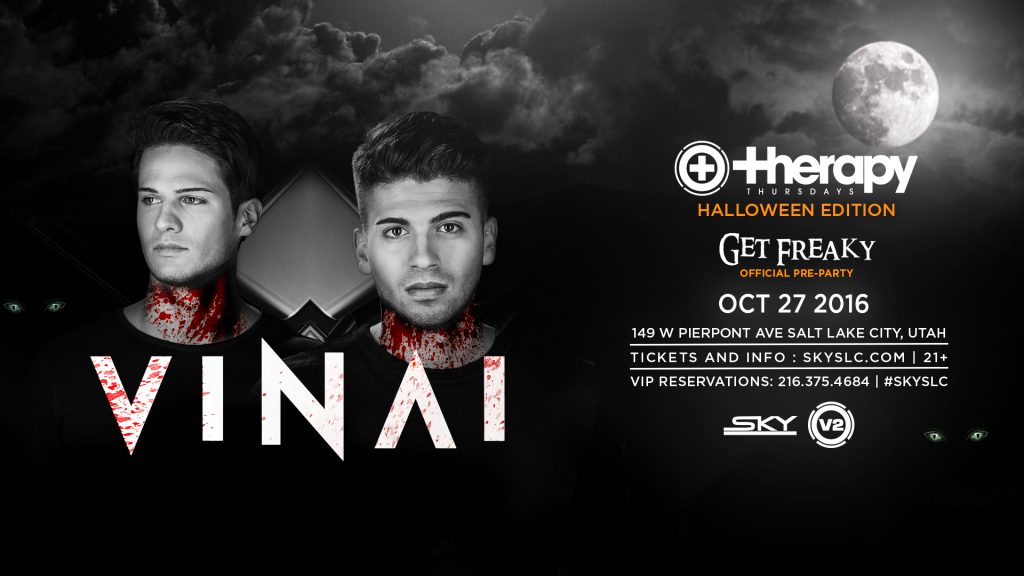 ---
Connect with V2 Presents on Social Media:
Website | Facebook | Twitter | Instagram 
Connect with Therapy Thursdays on Social Media:
Connect with SKY SLC on Social Media: