When I first heard about Gareth Emery's 100 Reasons To Live Tour, I knew I had to attend.
Excited that Gareth Emery was coming to Los Angeles at the Hollywood Palladium, I began counting down the days after purchasing my tickets for the event. Fast forward to the day of the event, I arrived at the venue around 9:45pm and breezed through the security line. My husband and I quickly hurried to meet with friends and make it to the stage in time to have Emery guide us through this five-hour long set. When I spoke with Gareth earlier this year in Miami, he mentioned that he created the track, "Cloudline" in order for him add one of his own tracks to his deep house opening. This song was a perfect opening track to ease the crowd into a long night. Since "Cloudline" is part of his 100 Reasons to Live album, it caught the audience's attention, but was low-key enough for people to two-step and vibe without unleashing too much energy early in the night.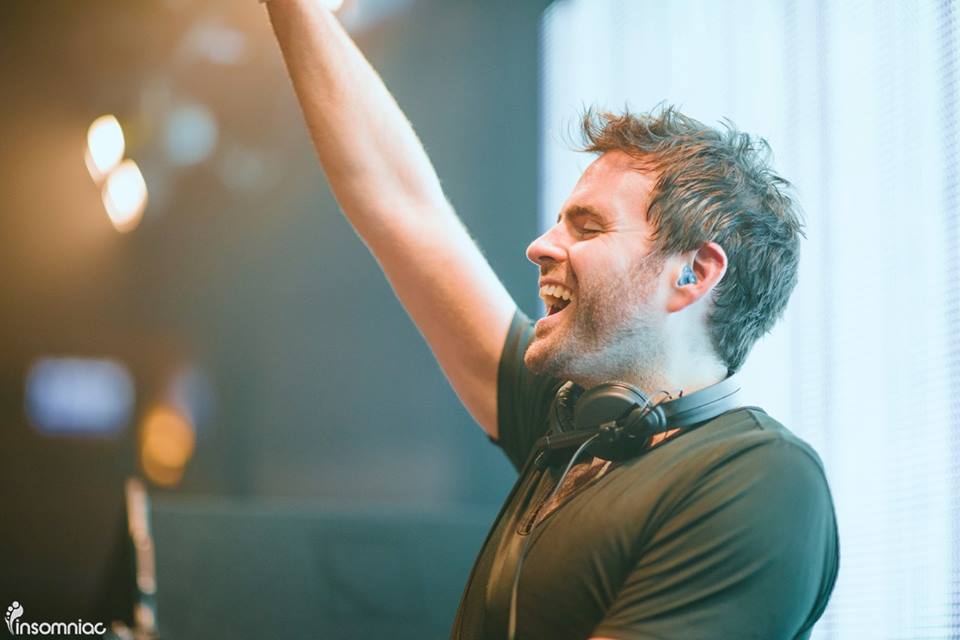 Around 11 pm, he slowly began increasing the BPM and unleashing up-tempo energy.
The crowd went wild as he played the amazing Ashley Wallbridge remix to "The Story So Far." This lead into Emery's remix of CHVRCH's "Bury It" mashed with the widely popular "Shelter" by Madeon and Porter Robinson. One negative point was how intense the bass became at some points. I witnessed audience members putting their hands in their ears to protect from the painful bass and distorted sounds. It did not occur often but it happened enough times to warrant earplugs, which everyone should be wearing at shows anyways.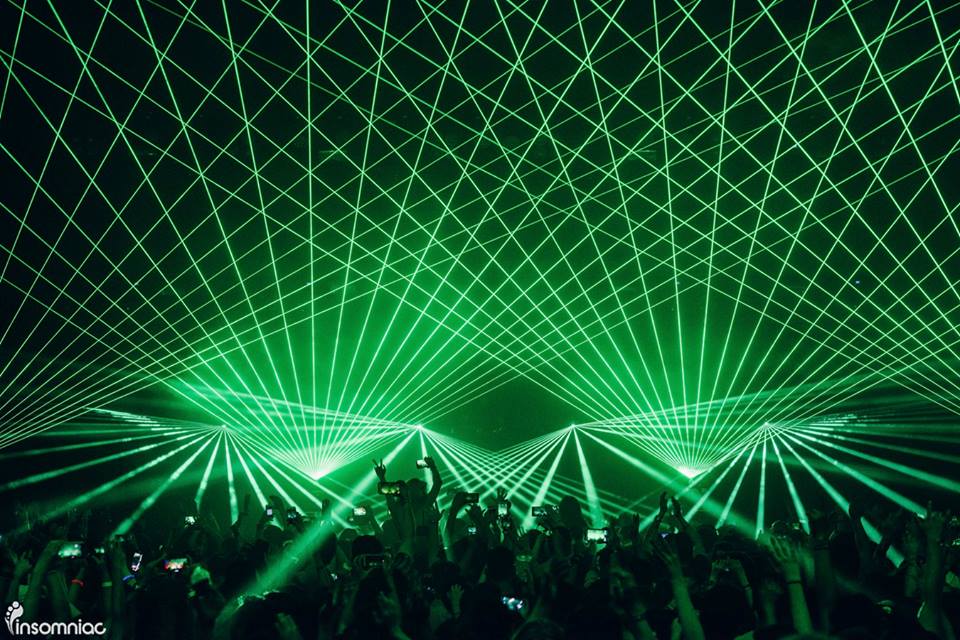 Throughout the night Emery played a nice balance of his sounds, Garuda-affiliated tracks and Electric for Life favorites. If you're familiar with the EFL compilation CD that was released in December 2015, you were likely very familiar with many of the tracks sprinkled throughout his set.  Aside from the DJ sets, the crowd was very excited by the live performances that were heavily promoted prior to the event.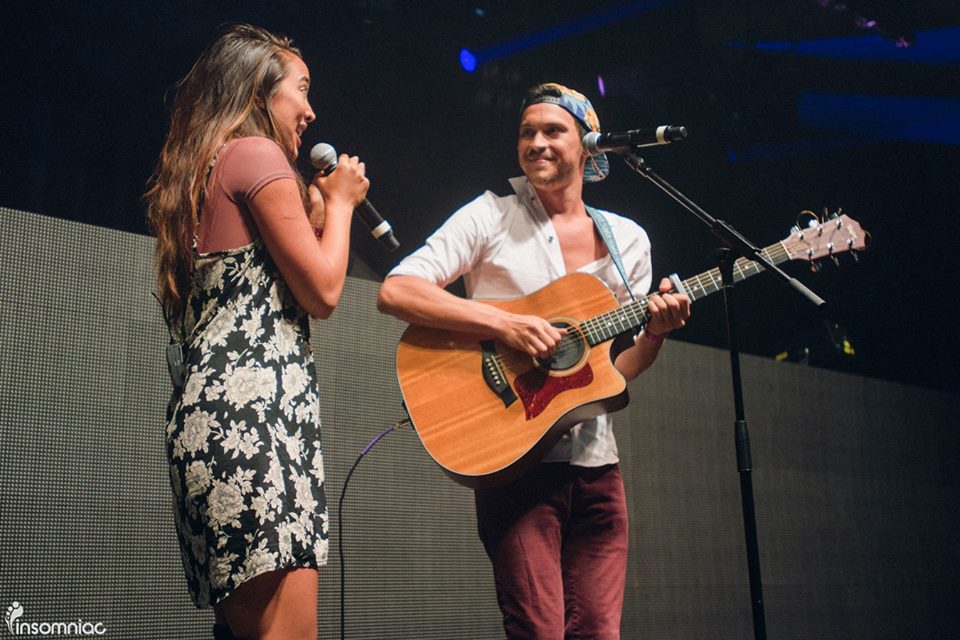 Alex and Sierra, winners of the third season of X Factor sang "When We Were Young," followed by an acoustic version of Armin van Buuren and Trever Guthrie's "This Is What It Feels Like." On the latter song, Alex's guitar was complimented by Emery on piano. Next came one of my favorite live performances!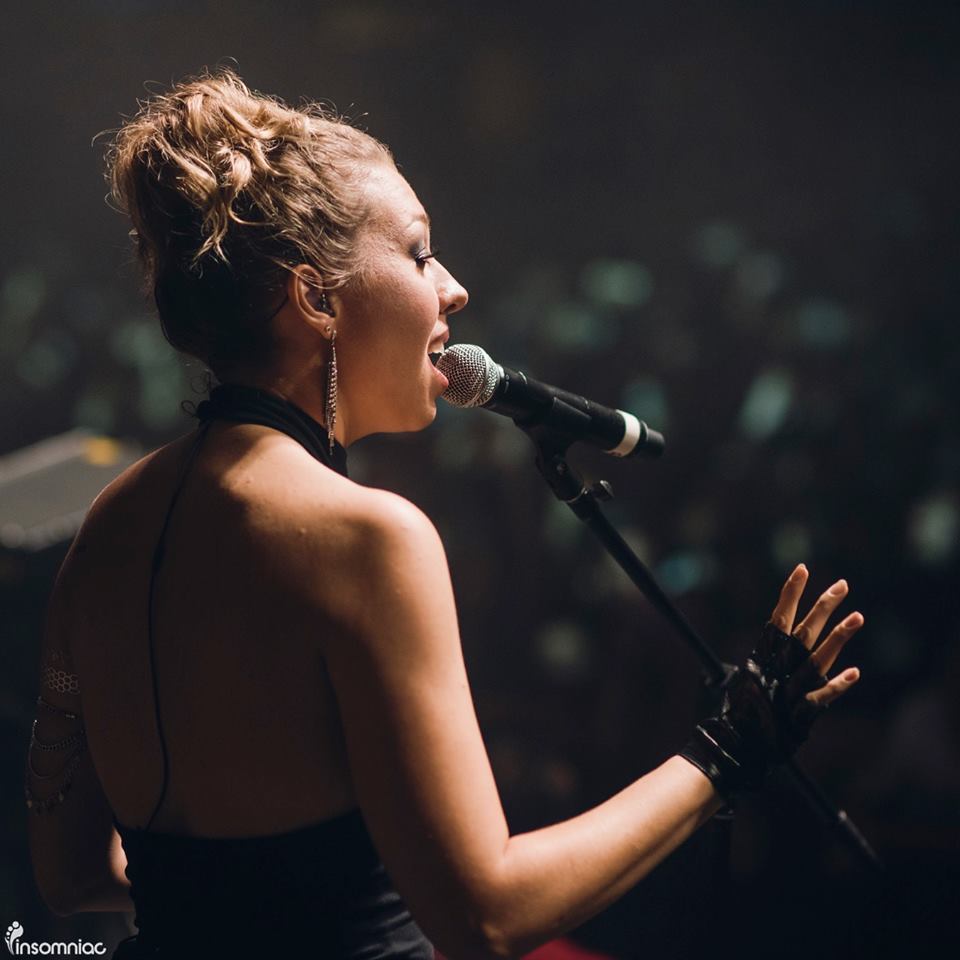 Since I first heard "Saving Light" on Gareth Emery's 81st episode of Electric for Life (Live from Sankey's) I've been enamored with it. Emery began with an acoustic version of the track and transitioned to a the electronic version; on both versions Haliene belted out her powerfully beautiful vocals. Before the next live performance, Emery played the widely popular and emotional Concrete Angel.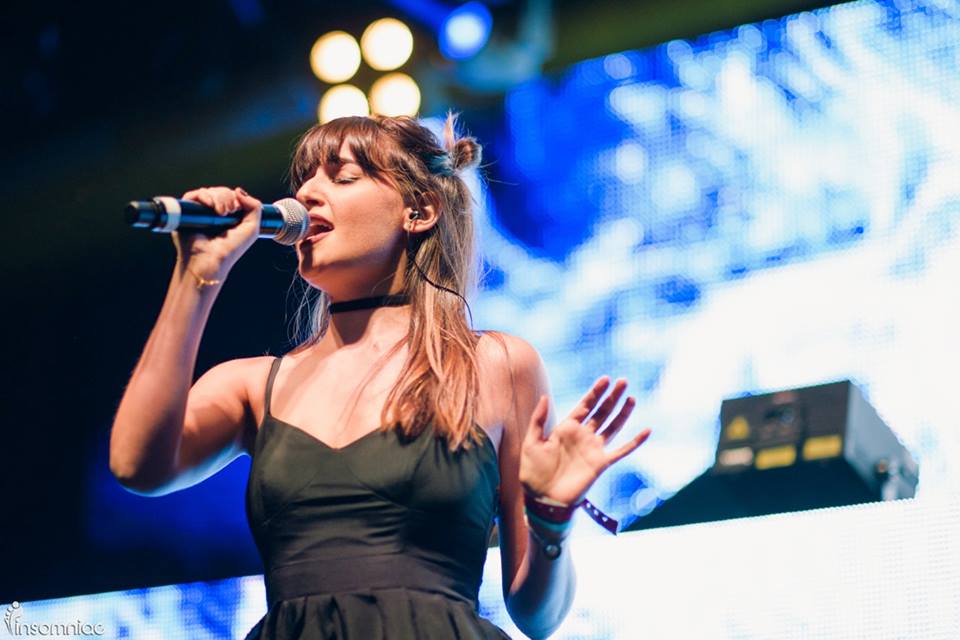 This lead perfectly into Gavrielle's live performance of "Far From Home." I personally love that Emery decided on the Craig Connelly version as it gives me tingles every time it's played.
The final vocal performance was likely my favorite portion of the night.
Roxanne Emery was preparing to perform "Soldier," however, she had a sore throat and had difficulty hitting her full range therefore she asked the audience to help her sing the chorus. What followed was a fully emotional experience as the adoring audience happily sang the entire song which lead to a very tearful response from Roxanne. Soldier is one of those tracks that has helped fans through difficult times so it was amazing to hear those same fans help Roxanne sing this very track. It takes the meaning and lyrics of the song to another level and is a memory I'm sure the audience will hold dear.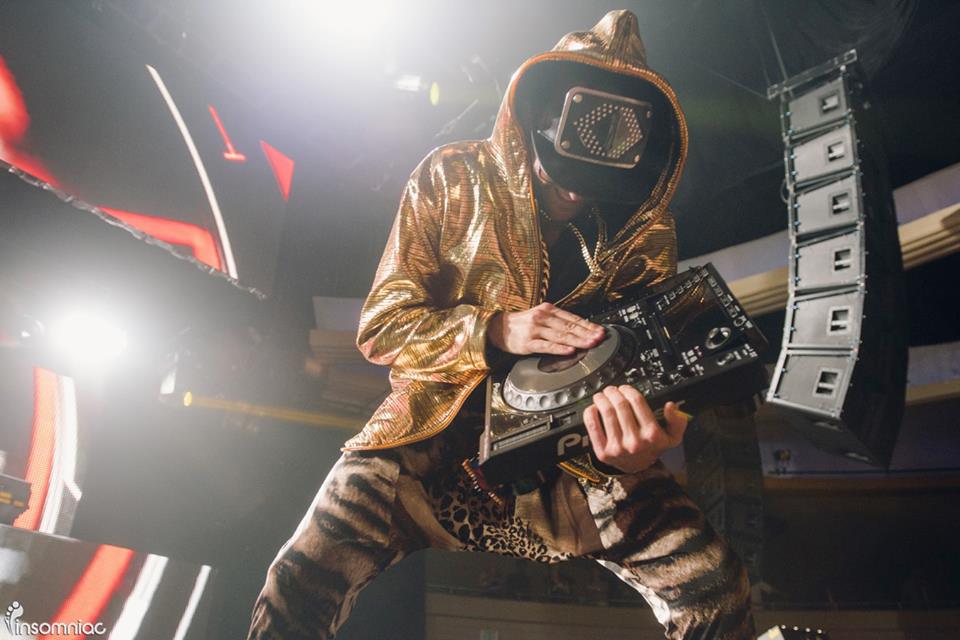 The final "guest" performance came from CVNT5, a satirical duo comprised of Emery and fellow DJ Ashley Wallbridge. Unfortunately, Wallbridge was unable to attend due to personal reasons but another person was there to take his place. Though I like the concept, I felt that the performance went on for too long and the heavy trap and rap elements were discordant against the night's other musical elements. However, I heard from many attendees that the CVNT5 portion was their favorite part of the night.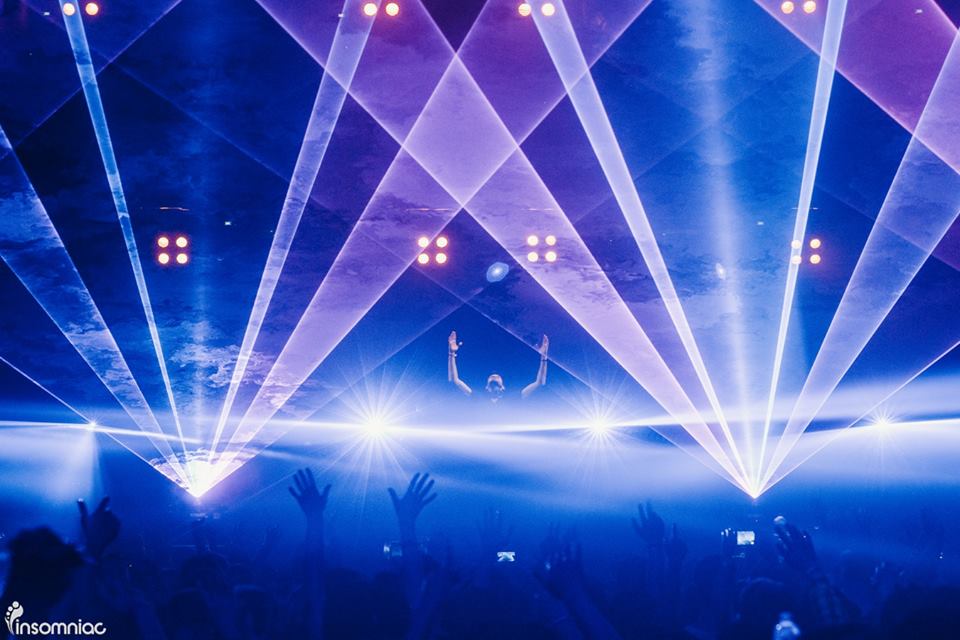 Once CVNT5 were "kicked off" the stage, Emery settled us into trance and trance-elements for the remainder of the night.
He played highly melodic, uplifting and vocal trance in the form of "Sanctuary," "As The Rush Comes," and "Round and Round" (Standerwick Remix). As a trance fan, I realize that though he started in trance, Emery has moved away from this sound and incorporated other elements. However when he plays trance elements, it is always welcome. Hearing "All or Nothing" (Allen Watts remix), "U" (Bryan Kearney remix) and the massive Standerwick remix of Emery's "Reckless" were nothing short of amazing. Emery ends many of his shows with "Long Way Home" and interacts with the audience. I witnessed numerous fans run to the front gate and high-five, talk to and take selfies with him. I personally love this and love that he takes the time to interact with his fans.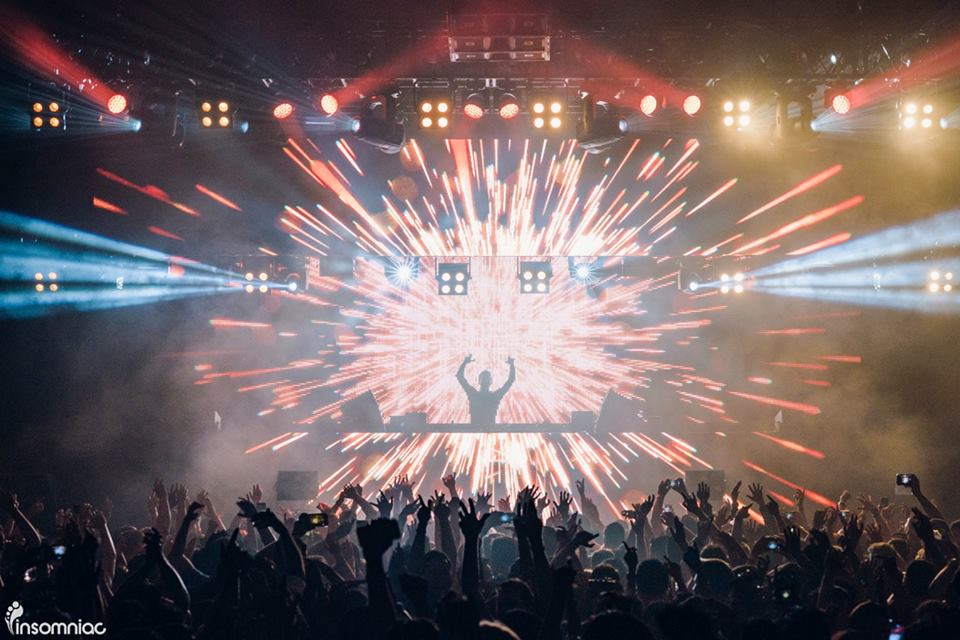 Closing Thoughts
Emery took us on an amazing five-hour journey that satisfied both new and long-time fans. He eased us in with deep house, climaxed with the trance sounds that launched him into the spotlight, and played some form of every song on his latest album. I attended the smaller, more intimate 100 Reasons to Live mini-tour in San Francisco and in comparison, this had heavier production, a larger crowd, and a wider variety of sounds. However, with both, Emery accomplished what he set out to do. He overwhelmed our eyes and ears, took control of our emotions and showed us his reasons to live.
---
Connect with Gareth Emery on Social Media:
Website | Facebook | Twitter | Instagram | SoundCloud