This past Saturday Alessandro Lindbland, better known as Alesso, made his highly anticipated return to the Los Angeles nightclub scene!
---
The afterparty for his show at the Greek Theater, that was held at Avalon Hollywood was not to be missed for Alesso fans! My husband and I had seen him on the festival circuit and we were excited to see him play in a different atmosphere. Avalon is a multi-level, multi-room and multi-bar super club that fulfills any club goer's needs. When we arrived at about 11 PM we noticed a very long line of fans wrapping around the outside. We noticed that the bottom level of the space was already packed by the time we entered the club! By 11:30 the top floor and its theater-style seating were already filling up and the audience's excitement was palpable. Some audience members were decked out in signature Alesso shirts and flags, and one person even had a sign that stated, "Alesso, tonight I will lose my mind." You could clearly tell that the most hardcore fans were in attendance, with many of them rushing from The Greek to make sure they had a full night of all things Alesso.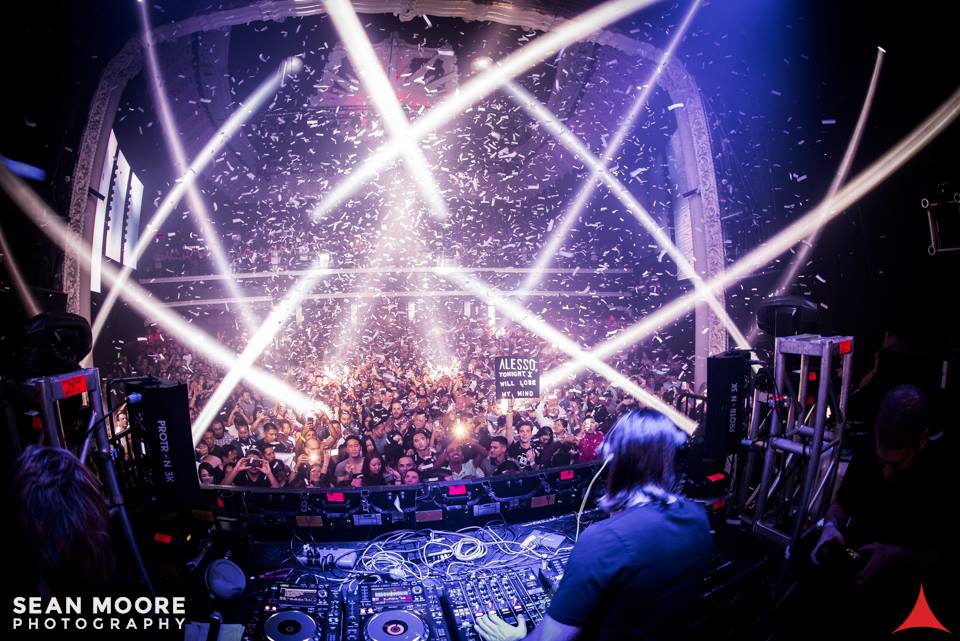 The staff were very welcoming and hospitable. I especially admire the stage staff, who ensured that everyone was hydrated, safe, and having a great time. The usual stage area had an extra rig above the decks to bolster Avalon's well renowned sound and lighting system. This ensured that Alesso's sound knew no bounds and was able to take each fan on a musical journey; the sound was perfect, not too low and not too bass heavy.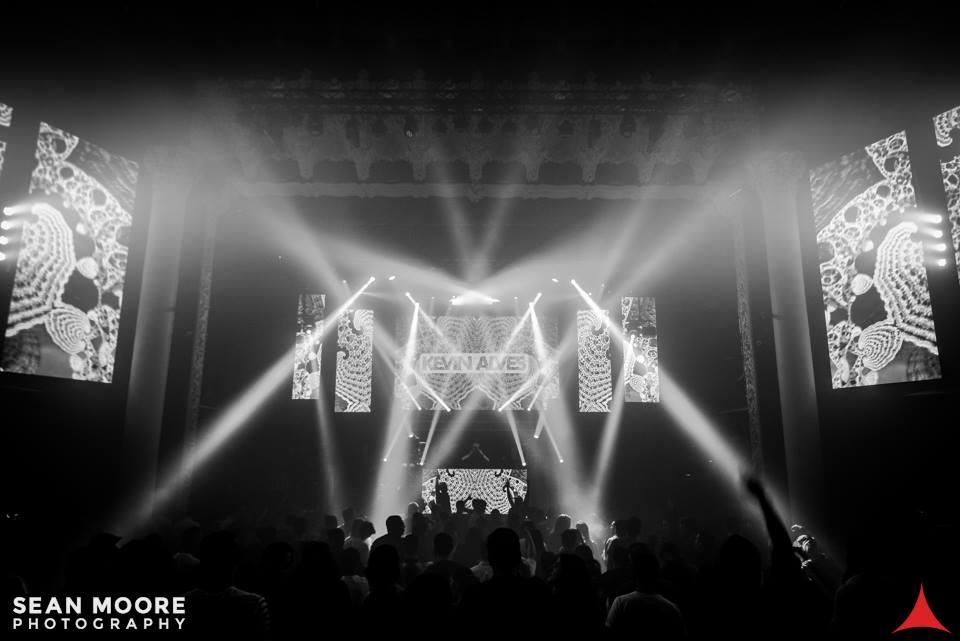 Kevin Alves warmed the audience up with his progressive house sounds. He played hard-pressing, emotion-laden music that set the scene for the main event.
The crowd's energy skyrocketed at 12:30am as Alesso took Alves' place at the decks. It was quite a family affair as multiple individuals from Alesso's camp were onstage to cheer him on. Also in attendance were Roy English, who sings the vocals on "Cool," and UFC's Chuck "The Ice-Man" Lidell, much to the audience's delight. When Alesso got to the decks he did not hold back. He played banger after banger, starting with "Cool" and adding in remixes of Kygo's "Firestorm" alongside Wildchild's "Renegade Master." Salvatore Ganacci, who was an opener at The Greek earlier that night, also played a track. Surprisingly, he also jumped on top of a speaker and thrust his hips while the crowd screamed in delight.  Alesso turned up the tempo and adrenaline ten-fold from 1:20 to right before 2am,. He threw out familiar tracks such as Calvin Harris and Rihanna's "This Is What You Came For," "Aviici's "Levels," a mix of his own mega hits "Heroes" and "Out of Control," and led a sing-a-long to Oasis' "Wonderwall."
Around 2am, the style changed drastically. Alesso asked the audience numerous times if he should keep going before unleashing a heavy assault of trap that quickly shifted into full rap and hip-hop. He dropped tracks including Desiigner's "Panda," Post Malone's "White Iverson," and Big Sean's "I Don't Fuck With You." Alesso ended with a track by Drake at 2:30am before leaving the stage and making way for Kevin Alves' return. It appeared that some of the audience was really feeling the trap/hip-hop mix while others were not sure how to respond. His departure was abrupt and many in the audience were not sure if he would return. It was surprising and disappointing that Alesso did not give Los Angeles a proper send-off. When Alves began his closing set, the audience started bumping again and did not miss a beat. Most impressive was that Avalon remained very packed and the audience stayed dancing through Alves' closing set.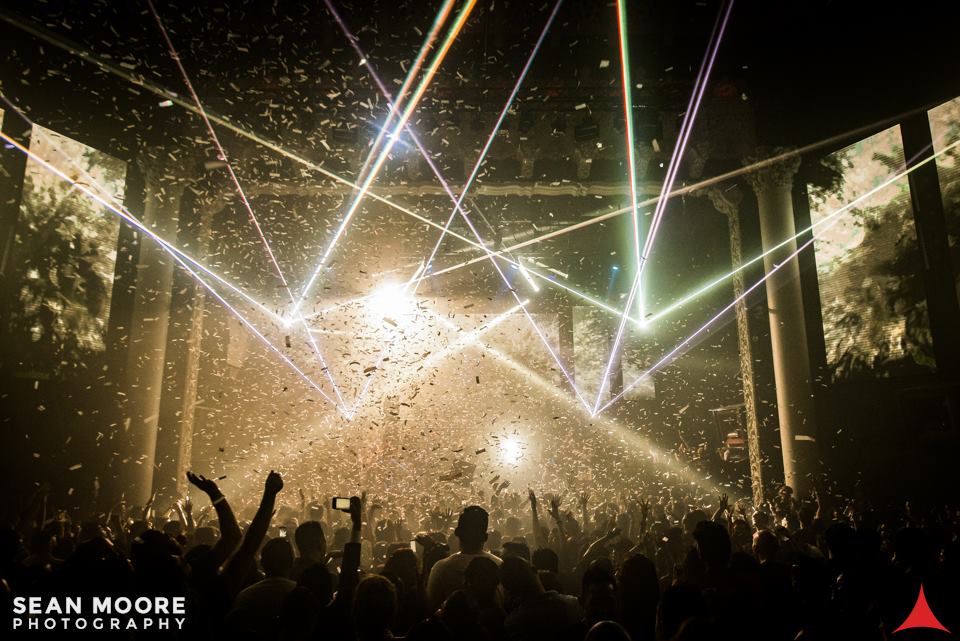 It was an mixed night overall. The Alesso fans turned out in droves, as was to be expected, and the love they have for the EDM star was clear. The audience was a sea of Alesso shirts, sweaters, and other merchandise and the fans sang and danced all night. Avalon was a perfect setting for Alesso's first nightclub event in two years as the super club's lighting and sound are among the best of any venue in Los Angeles.
---
Connect with Alesso on Social Media:
Website | Facebook | Twitter | Instagram | YouTube | SoundCloud