Melbourne Australian duo, Two Can is composed of Oscar & Myles Sach-Haber. The electronic producers have already proved a unique vibe within Indie Electronic. Recently released was the single "Holding On To You", which is up to one hundred thousand views on Spotify. The melodic and goovy bass is a fresh change-up from the constant drop in the world of electronic music with songs like "Fire" and "Double Edge." It's easy to sit and care about the next single but Two Can stops to focus on a sound. Check out our interview with them below.
Stream Two Can – Continuance EP on SoundCloud:
---
Where did you get the name Two Can?
The project originally started with Myles writing music under the name Toucan. However, we were both dabbling in producing tracks in our own right but decided to join forces and since we haven't looked back!
What about electronic music lead you to create it and what do you like most about the genre?
Our production background was varied. We were into so many different types of music at any one time so we tried to replicate many different artist's sounds we were inspired by for fun. However, we found that it didn't bring us much joy replicating other people's sounds so since then, we have tried to stay true to ourselves and not get pigeonholed into any one category of music. At the end of the day, music is creative and we would like to keep experimenting!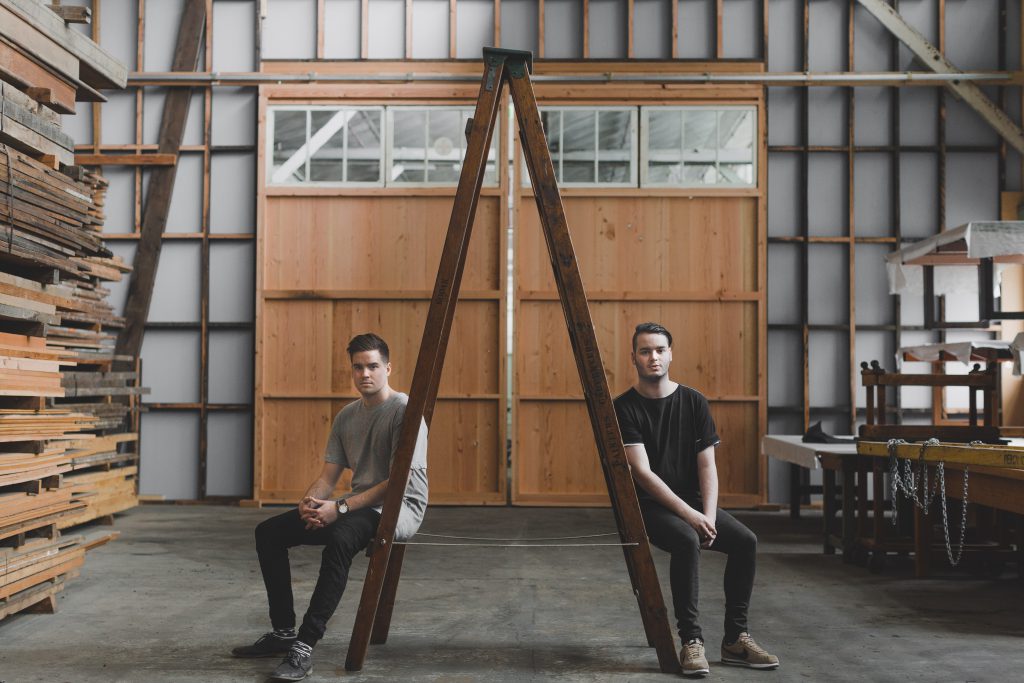 What song means the most to both of you and why?
Myles: 'Fire" would have to be my favorite release so far. It was a 12 hour project which came together really quickly and got us recognized within the Soundcloud / Australian community!
Oscar: 'Your Girl' would have to be one of my favorite tracks (besides Holding On To You) to produce. It came together relatively quickly, as the best things do, and was really quite dIfferent to there other music out there at the time it was released.
What was your process for making "Holding On To You"?
"Holding On To You" was a bit of a complicated song to make. The basis of the song (the piano, drums and live guitar) was there, but we were lacking a solid top-line to take the song to the next level. We started experimenting with a lot of different vocalists (including Oscar who attempted singing on the track). However, thanks to Savoi – one quick take and we were hooked and decided to go with that!
What artists influence your sound the most?
Rufus
Hayden James
Flume
Felix Jaehn
Ste Louse
What's the best live show you've ever been to?
Eric Clapton in 2007. Hands down!
What's been your favorite performance to date?
Either Groovin' The Moo (that festival crowd was tops) or Your Paradise in Fiji!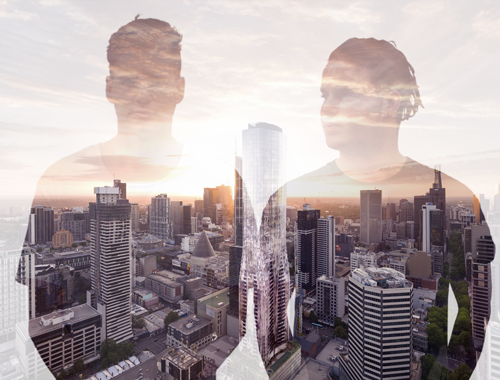 What's the music scene like in Melbourne?
It's varied – there are a number of cool venues doing a bunch of awesome things, but it'd be nice to have some more Sunday outdoor sessions over summer (nudge nudge to any Melbourne promoters).
What is it like being an up and comer in the modern music world?
Being in the music scene at the moment is really exciting. There is so much great music coming out all the time and it's just amazing being a part of it! Electronic music is currently evolving and changing and we think its great because it keeps everything fresh and interesting!
What are some of your struggles and things you've run into?
We left our old managers and that was really difficult for the project because we were so new and didn't really understand the ins and outs of the industry at the time. However, thanks to our new team things are looking up and we are stoked to be able to keep producing music for the world to hear! At the end of the day, that's all we want.
What do you have planned for 2016?
We have our EP coming out the 19th of September as well as a few remixes! We are also quite close to announcing our Australian tour! Besides from that, the near future involves working hard on some new material and enjoying ourselves along the way!
---
Connect with Two Can on Social Media: 
Facebook | Twitter | Instagram | Soundcloud