Life is Beautiful continues to tease attendees by releasing small bits of information during the weeks leading up to the festival. First, it was the full lineup, then the addition of Empire of the Sun, and then the release of the daily musical lineups! Surely we must be approaching the big set times reveal, but until then festival producers have us salivating at each bit of information they release.
Most recently, Life is Beautiful has announced the artists that will be performing on the Troubadour Stage at this year's festival. The new stage was brought to life through a partnership between Insomniac's Pasquale Rotella and the producers of Life is Beautiful.
"Life Is Beautiful is a festival that is so unique and inspiring in all areas of creative expression from art and music to food and learning," said Pasquale Rotella, Founder and CEO of Insomniac. "We are proud to be collaborating again and we look forward to bringing back the massive Troubadour Stage for fans to enjoy a weekend of incredible dance music performances."
The Troubadour Stage made its premier last year and was host to huge electronic acts like Porter Robinson, Madeon, Knife Party, Tchami, What So Not, and many more! This year it's back with bigger and better production/special effects as well as another stellar lineup of dance music's finest. Check out stage lineup below!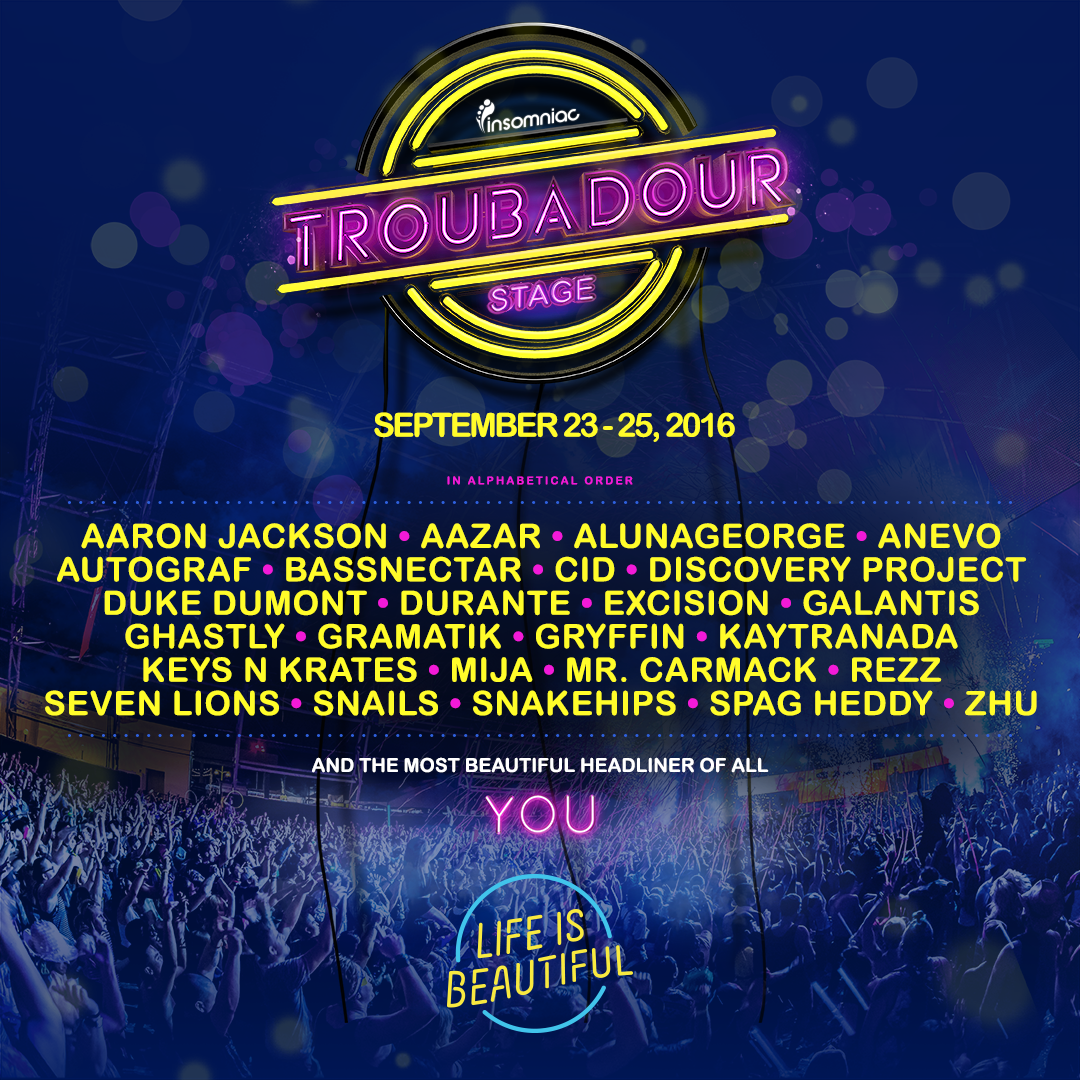 For tickets and information visit the Life is Beautiful website! Not sure what to expect? Check out Zach's 2015 Life is Beautiful Experience!
---
Follow Life is Beautiful on Social Media