Life is Beautiful has done it again! During the last weekend of September Downtown Las Vegas was transformed into an adult playground full of iconic musical performers, world renowned chefs, inspirational speakers, and thousands of attendees ready to share a magical festival experience. With 2016 being the event's third year running I was really excited to be back on Fremont Street and to see all the additions and improvements made by the festival producers. As expected, the Life is Beautiful crew made this year's festival bigger and better than any of the previous years.
One of the main improvements I recognized this year was the festival's size and layout. The grounds were expanded and more stage entry and exit points were added by incorporating more blocks of Downtown Las Vegas. These improvements made it easier to navigate throughout the festival, fixed last year's 6th and Ogden bottleneck issue, and made it easier to enter and exit each stage. One of the new entry and exit points was next to the new Troubadour stage. By using the new entry and exit path behind the Western you could enter the Troubadour stage from the less crowded side and get a good spot without having to fight through a huge crowd. There were also restrooms on this path which were not there last year. Another addition was the access to main stage through 6th street. This kept the streets from being too crowded as attendees traveled from the Downtown stage to other parts of the festival.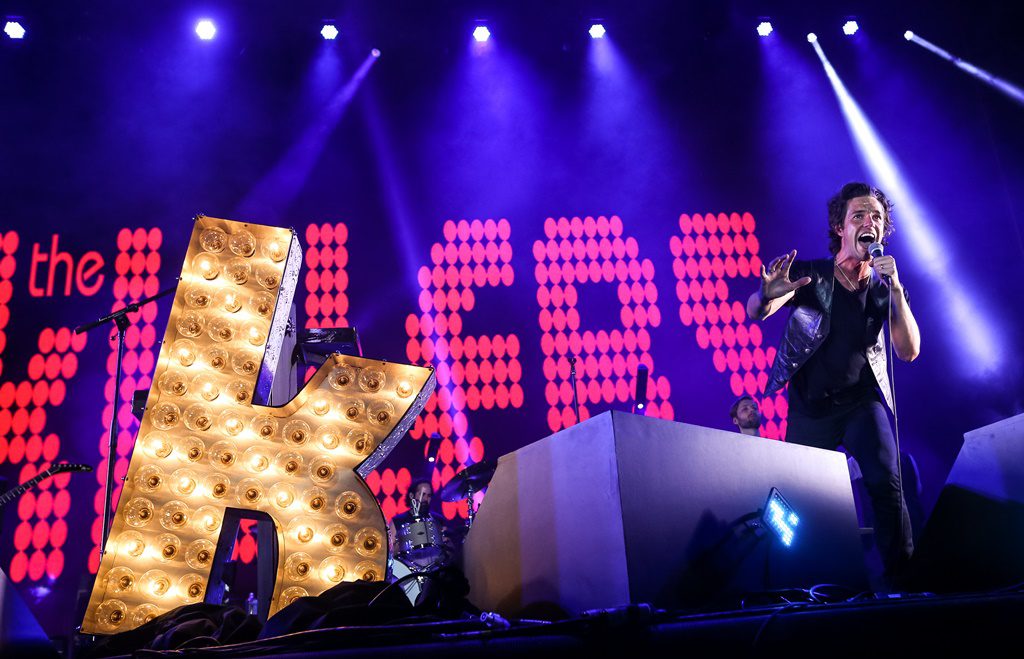 The second huge improvement was the addition of the new Troubadour stage. For the first time ever Life is Beautiful partnered with the producers of the Electric Daisy Carnival, Insomniac, to bring a huge hangar-like tent that would host some of EDM's biggest artists such as: Porter Robinson, Knife Party, Madeon, Carnage, What So Not, and more! The new stage largely resembled the Circuit Grounds from EDC or a mini version of the Sahara tent from Coachella. It was fully equipped with LED panels all along the inside and the sound was amazing because the tent kept all the noise inside. Another perk of the Troubadour stage was that it attracted a lot of true EDM fans as many other big name artists were playing at the same time on other stages. This created a great atmosphere and vibe during a lot of the sets hosted on this stage throughout the weekend.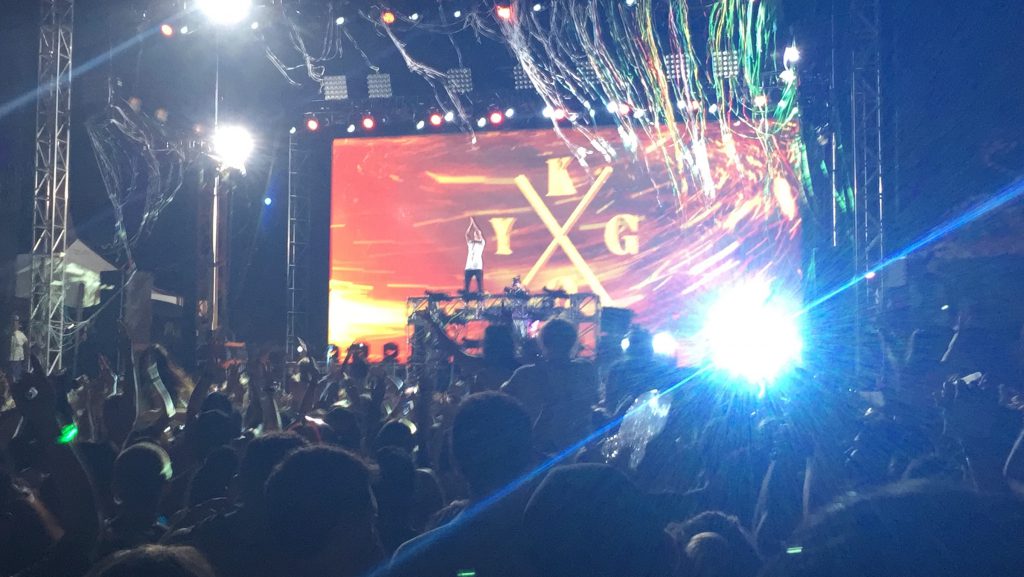 There were many highlights from the weekend, but one of my favorites was when all the balls were bouncing around the crowd as Kendrick and his live band performed their set. It is moments like these that make me so grateful to have experienced a whole weekend of amazingness with like-minded people. Everyone is jumping around trying to catch or hit one of the balls. Sometimes you will even get bopped on the head by one. It really solidifies the whole festival experience and makes sure you understand that the thousands of people around you are having a heck of a time too! Another highlight from the weekend was all the cover songs and remixes. My favorites were when New Politics covered Sabotage by the Beastie Boys and when Kygo dropped his remixes of Don't Stop Believing by Journey and Crazy by Gnarls Barkley. It is always really cool to see artists do what they are best at! Performing with creativity and playing songs the crowd loves and can sing to. Lastly, the art, all the art was phenomenal. They even converted a motel into the "Art Motel" where each each artists could display their themed pieces. You could sit in the Art Motel for hours and be mesmerized by all the intricacies and talent of each artist.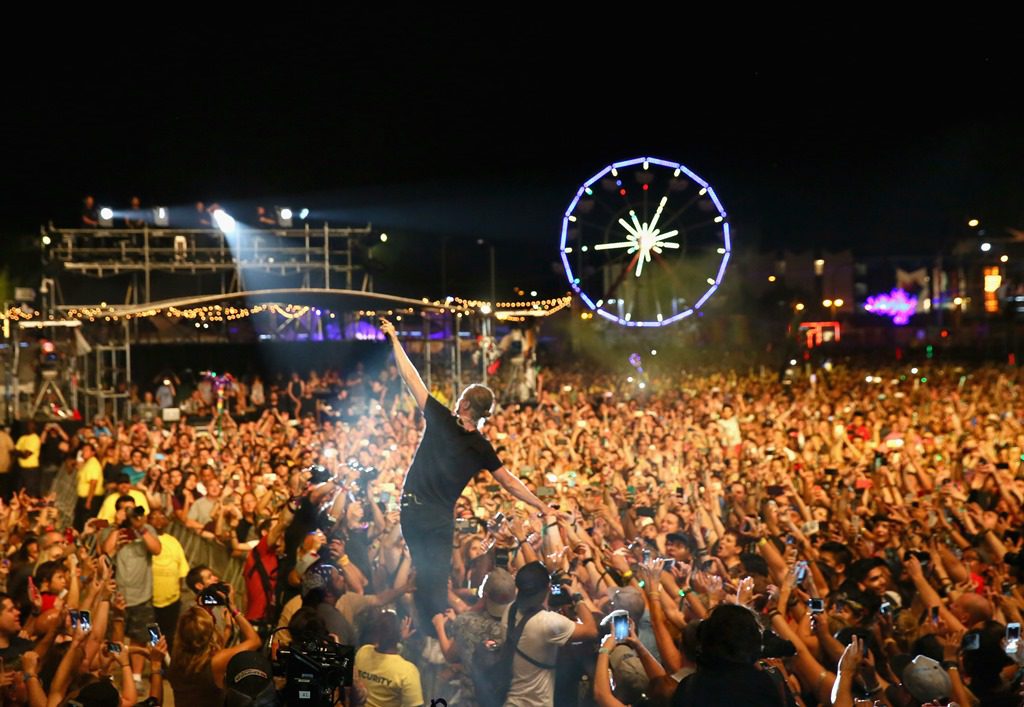 There are only a few things that I believe the festival producers can work on to improve for next year's event. One of my suggestions would be to host the event in October like they have done in previous years. Although the heat wasn't unbearable temperatures still reached up to 101 degrees and the asphalt made it feel at least 10 degrees hotter. By no means did the heat take away from the experience of the festival, but I feel like it would help attendees save energy with cooler weather. Another suggestion would be to have more efficient merchandise booths by separating lines in to cash purchases and card purchases. I bought a Life is Beautiful hat, visor, and a Glass Animals shirt, but it took me about 30 minutes to reach the front of a 4 person line. Lastly, I think all vendors at the festival should sell water. With temperatures creeping into the hundreds I feel like having water available at all vendor booths would only benefit the festival and attendees. In addition to all vendors selling water I think it would be a great idea to have Life is Beautiful staff selling water bottles out of coolers, like at other festivals, close to the different stages so that attendees do not have to travel far for re-hydration.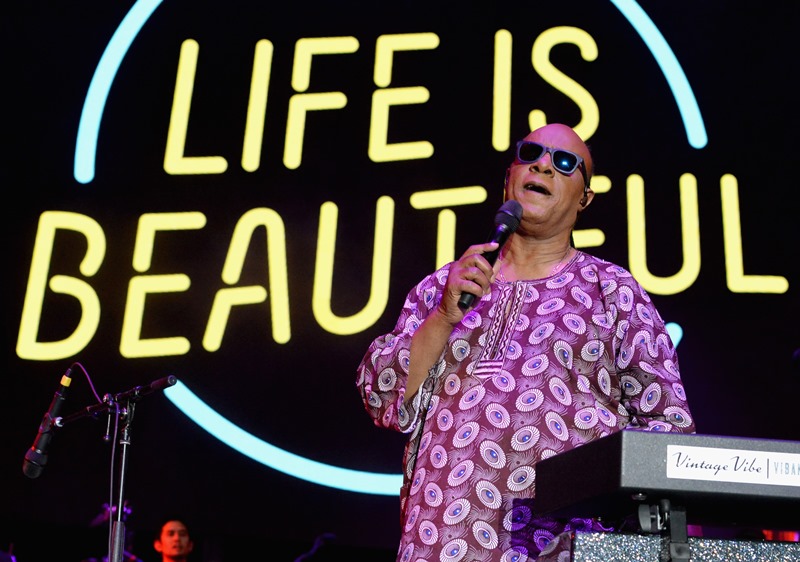 After all is said and done Life is Beautiful remains as one of my favorite festivals to attend and my suggestions are from me being overly critical (it is my role as an attendee J). This was the second year that I attended the festival and I had an amazing time! The El Cortez was the perfect spot to stay, again, and the festival itself continues to get better and better. I highly suggest following Life is Beautiful on Facebook and their other social media pages so you can stay in the loop for next year's advance sale tickets and news updates. I know I will definitely be keeping up to date with all the latest happenings in Downtown Las Vegas. See you in 2016 Life is Beautiful!