Groove Cruise Miami returns next January, but this time on a brand new ship (the Carnival Victory) to an all new location…Grand Turk! The Groove Cruise Miami is an amazing adventure filled with beach parties, 96 hours of non-stop music, and the amazing Groove Cruise family.
Part of the adventure on the ship is dressing up for the theme days that are planned out months in advance. Each day has a theme for the daytime and a theme for the nighttime. We highly suggest participating, it's loads of fun! The Groove Cruise has just announced the themes for January, and it looks like they are going to be a blast.
What theme are you most excited for? Carnival night sounds amazing!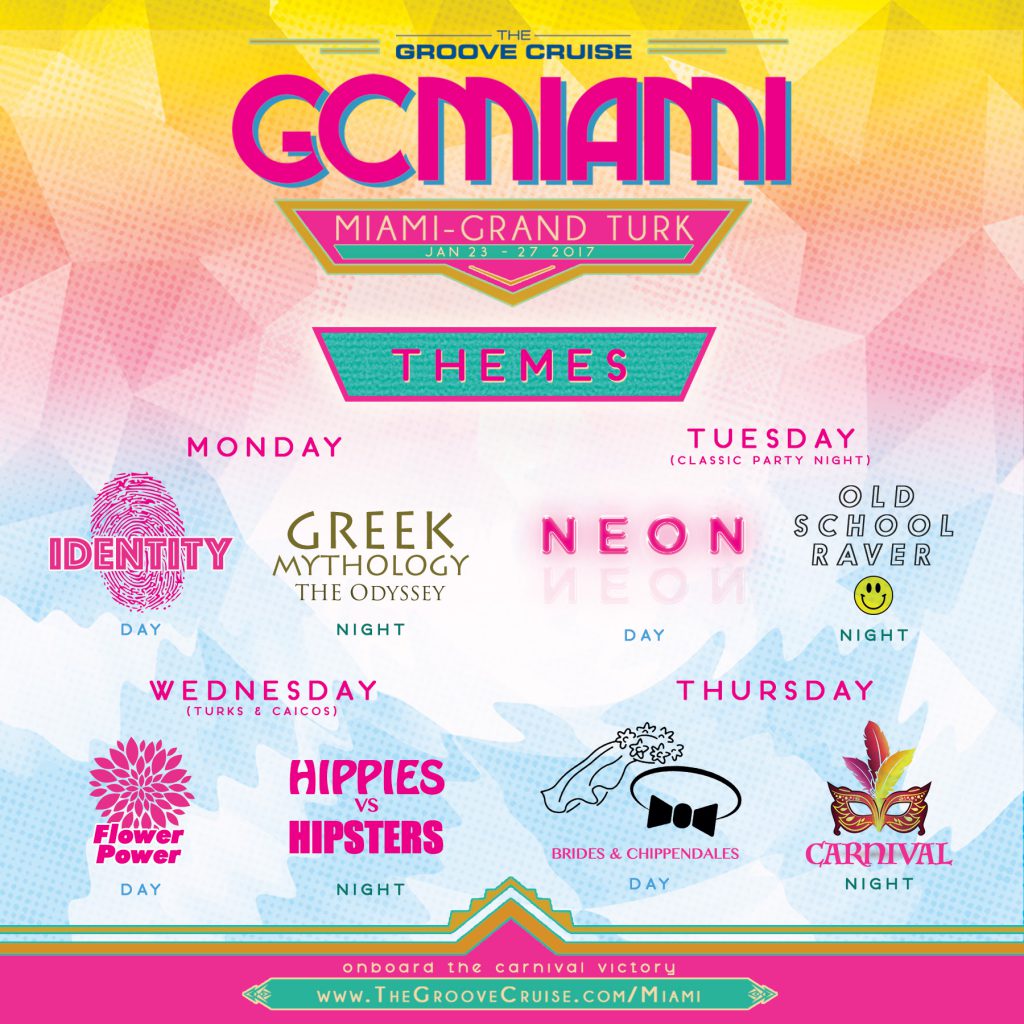 Along with that announcement, they've also announced the official hotels in South Beach, Miami for pre-Groove Cruise shenanigans. Whet Travel generously pre-negotiates discounted rates at particular hotels to help out the Groove Cruise family. To book one of these hotels, you log into your whet travle account and select the pre-cruise hotel option. The rates are only available to attendees.
This year, they've chosen the Clevelander South Beach and Essex:House by Clevelander. Prices can be seen below.
---
Groove Cruise Miami 2016 Virutal Reality Experience:
Official EDM Identity Groove Cruise Miami 2016 Aftermovie:
---
Check out my review of last year's Groove Cruise Miami to get a glimpse of how amazing it really is!
Have we convinced you yet? Book your cabin now. Prices go up $50 per person on September 28th. Use code "EDMIDENTITY" for a $50 per person discount!
Follow The Groove Cruise on Social Media: