Dancefestopia is returning to the Kansas City area next month with a new home of LaBenite Park in Sugar Creek, MO. The festival is taking place on the 9th – 11th in the beautiful Liberty Bend Conservation Area…a gorgeous forested area right along the Missouri river. With this new home comes more room for camping and many fun activities that Borda Productions has planned for attendees. Festivals are about the experience too, so here's a glimpse of all of the fun things you can do besides just listening to music!
Tickets for the festival are still available for purchase here, so get them while you can.
---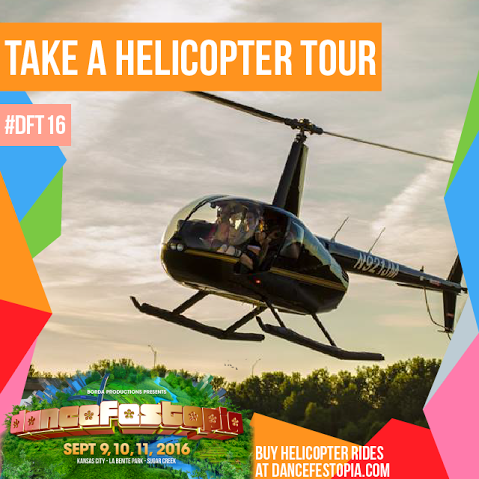 Helicopter Tours
Take a five minute journey off of the Missour river above the music festival, over riverfront park, and through downtown Kansas City. The cost is $44.99 per person. Pick up your helicopter tour ticket here.
Canoe / Kayak Missour River Trip
Already sold out… but wow, what an addition this year! A float through downtown Kansas City (3 hours long) that includes a river guide.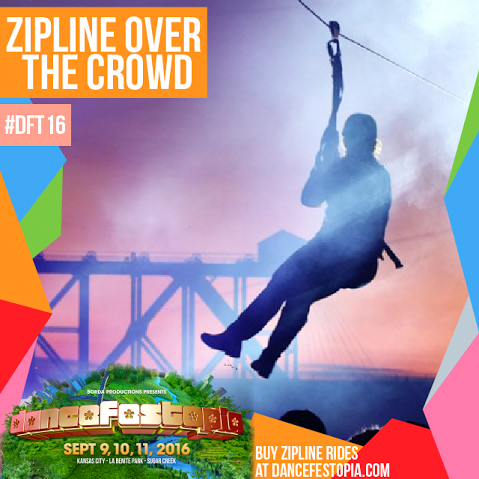 Zip Line
Zip line 400 feet in the air above the main stage crowd at the festival to get an awesome view of the stage, downtown, and the river. You can ride tandem or per person. $10 per person either way.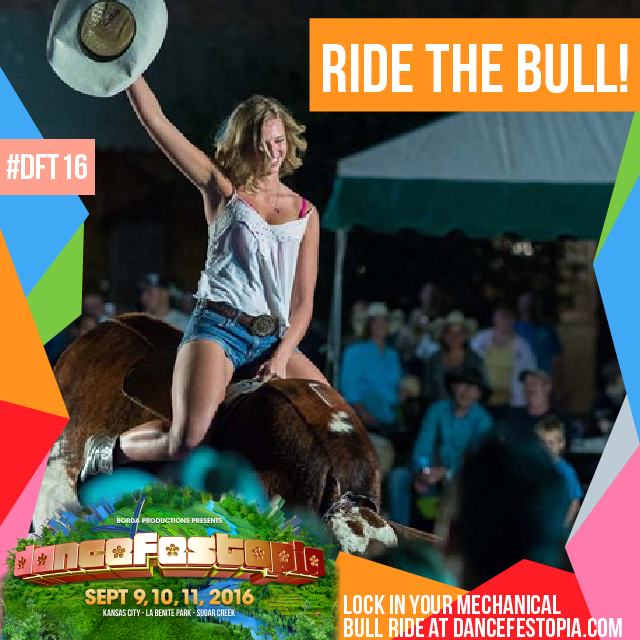 Ride The Bull
Feeling frisky? Try riding the Dancefestopia mechanical bull and see how long you can stay on!
---
Check out our DFT event preview to catch a glimpse of what to expect, and if you're camping, make sure to take a look at our camping guide.
Follow Dancefestopia 2016 on Social Media: