If anyone asks about the other night, you can just tell them that KAYZO burnt The Republik to the ground.
No seriously though, the venue didn't burn to the ground but KAYZO slaughtered his set. It's always fun to see a new artist live because it highlights them as an artist and you get to experience the tracks they play versus just listening to them. After recently playing Hard Summer Music Festival KAYZO brought some serious musical stamina as he moved through a nice rhythm of fast paced melodic beats. The set he played featured pieces of hardstyle and psy trance along with other remixes that flowed in a fresh way. The aggressive set was perfectly matched with colorful visuals of KAYZO's logo and swirly smoke patterns and dogs that would move around in a running motion that seemed to hype the crowd up. The entire time he was playing it felt like the crowd was going up. Going up where? Up. The crowd was jumping the entire set. The audience was feeding of the energy the entire time and it was a great experience.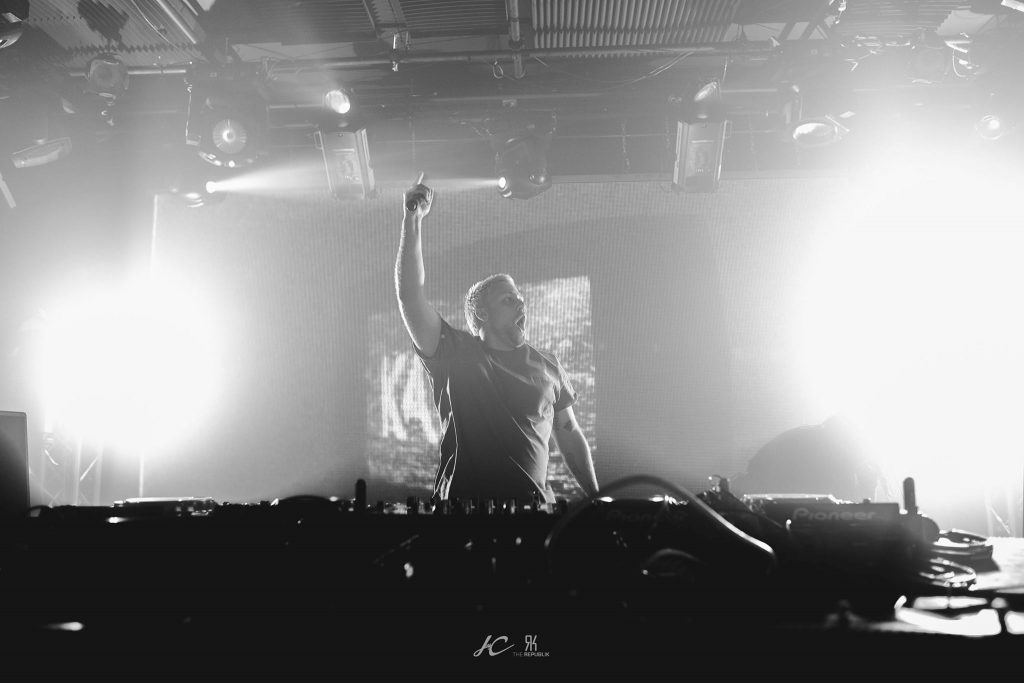 The ticket should've included a warning ahead of time to let everyone know how rowdy it was going to get.
The entire time I was telling myself I didn't want it to end. During the set KAYZO played his new song "Avalanche" and popular track "Welcome To The Doghouse" and those were probably my favorite moments during the set. As mentioned before he played some remixes to include a Purple Lamborghini edit and new material. KAYZO also featured two original remixes from Porter Robinson, "Sad Machine" and "Language." Other great remixes that went off were: "Seek Bromance" and "Lean on" which featured an acoustic intro that was very calming between the heaviness that caused a circle pit. KAYZO kept throwing up filthy remixes interconnecting each other together to make the crowd feel hyped up while maintaining electric grooves and a hard meltdown. The set was utterly fantastic and it felt great. The crowd raged until the end of the show when the lights came on and he chanted Ole, Ole, Ole with the crowd until he jumped down and started meeting fans. In my opinion It's always fantastic to watch an artist care about the fans and take time to meet them and talk to them.
Check out KAYZO's set from HARD Summer Music Festival 2016:
---
Connect with KAYZO on Social Media:
Facebook I Twitter I Instagram | SoundCloud