Ready for something new and exciting? The Adversary has released an exclusive premiere of his newest album, 'Chapter 3: Falling Is Flight', and you'll be able to hear right here first!
---
'Chapter 3: Falling Is Flight' is an innovative collection of five tracks that explore the intricacies of future house, electronica, and instrumental-based rock. The Adversary's album is almost like a compilation of something Muse, The Killers, and Massive Attack would all create together if they were suddenly inspired to incorporate deep electronic dance elements. 'Chapter 3: Falling Is Flight' is rich with melodic purpose and haunting vocals that take the listener on a journey. I definitely felt like I was moving through a story when I played the album cover to cover, almost as if I was listening to a motion picture soundtrack of an indie film complete with mysterious twists and story arch turns. The tracks are seamless and full of emotion, holding the capability to have the listener sitting at the edge of her seat wanting more, I certainly was!
I found The Adversary's melodically progressive beats to be fresh and intriguing. Even though I'm not a DJ or producer, I can still tell just how intentional every part of his album is. Each new auditory element is incorporated in such a masterful way that highlights the beauty of each note. I love how each track is a continuation of the last but put together with enough uniqueness to keep me guessing. My favorite track was the album's ending piece, "When Doves Cry" simply for how epic it was!
Stream The Adversary – 'Chapter 3: Falling Is Flight' on SoundCloud:
The mastermind behind The Adversary, Andre Mistier, is just as unconventional as his newest album. Hailing from New York, the classically trained musician has been exploring the connection between electronica and instrumentals since his first band, Ism, back in 2004. After working on film soundtracks and theater scores as a solo artist, Mistier started to develop his individual style as The Adversary. Finally, a trip to Burning Man in August of 2015 propelled his imaginative creativity into the talent showcased in 'Chapter 3: Falling Is Flight.'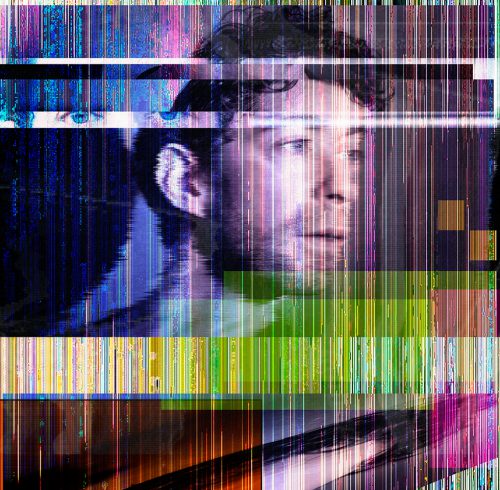 "I feel like there's two main experiences you're getting out of music as a writer," Mistier says. "One is this beautiful collaboration. And the other is sound painting. And the solo process to me is very much like painting, but like four-dimensional painting. Painting with time. At any given moment there's all these different sounds going on and they function like colors. But also it moves through the duration of a song and changes and contours as it goes. I've found that process really rewarding and it's taken me to where I am today."

– Andre Mistier
'Chapter 3: Falling Is Flight' Track List:
Aural Fixation
Falling is Flight
Coming On
Can You Believe
When Doves Cry
---
Follow The Adversary on Social Media:
Website | Facebook | Instagram | Twitter | SoundCloud