Insomniac Events has a tradition of being not only a cornerstone in the electronic music community, but also a tradition of giving back to the community as well through Insomniac Cares.
---
For EDC Las Vegas 2016 Insomniac Events collected $1 from each ticket sold, and $10 from each guest list allocation, to donate to charity. Today they announced the 3 recipients of the funds. This year, Insomniac Cares will be donating to the Nevada Childhood Cancer Foundation, Emergency Medicine Resident Research Fund, and the Injured Police Officers Fund.
"Thanks to all the incredible Headliners who celebrated EDC's 20th anniversary this year, we were able to collect thousands of dollars in ticket and guest list donations for Insomniac Cares. Las Vegas has done so much for us since 2011. It's an amazing feeling to give back to some of the groups that do good work in the community. I'm proud to present funds to Nevada Childhood Cancer Foundation, Injured Police Officers Fund, and Emergency Medicine Resident Research Fund."

– Pasquale Rotella, Insomniac Founder & CEO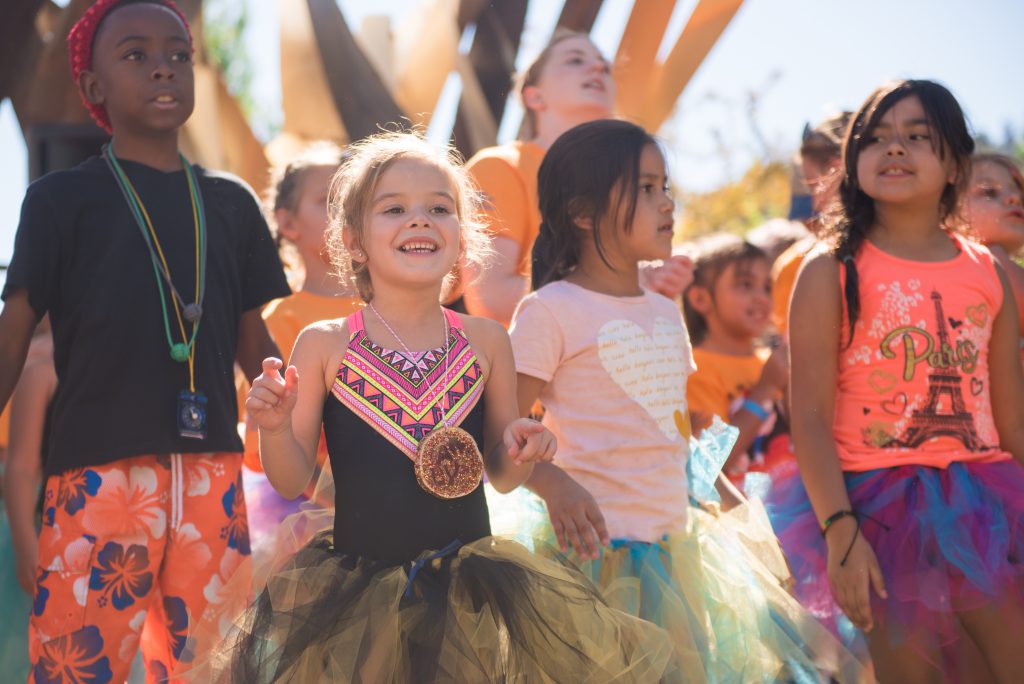 "It is hard to find the words of love, gratitude and appreciation to all those associated with the incredible experience of EDC 2016 here in Las Vegas. We are so thankful to have been chosen as one of the fortunate charities to have benefited from this amazing effort by so many. Pasquale, and the staff of Insomniac, you are simply amazing and we only hope you all realize the very positive impact you have made in our community, and to the children and families we serve at the Nevada Childhood Cancer Foundation."

– Jeff Gordon, President and CEO of NCCF
---
About The Recipients:
The Nevada Childhood Cancer Foundation (NCCF) provides services to improve the quality of life for critically ill children and their families. Insomniac's donation will benefit NCCF's Project A.R.K. which houses the financial, educational and emotional support services offered free of charge. Insomniac employees traveled to Las Vegas on July 22nd to witness firsthand the wonderful impact of NCCF's Camp Cartwheel. Employees interacted with campers and participated in a variety of activities during the three night camp experience.
The Injured Police Officers Fund (IPOF) reduces the financial burden suffered by police officers and their families in the event of a line of duty injury or death. IPOF assists thousands of offers in Nevada by providing monetary assistance to them and their loved ones.
Emergency Medicine Resident Research Fund is an established gift fund used to support resident research activities within the University of Nevada School of Medicine Foundation's Emergency Medicine department. The physicians that planned and directed the care for EDC Las Vegas are local physicians, involved in the teaching and training of emergency medicine residents for the University of Nevada School of Medicine.
For the six years EDC Las Vegas has taken place, both the Emergency Medicine Resident Research Fund and IPOF have been recipients of Insomniac Cares donations.
---
About Insomniac Cares:
Since 2011, Insomniac has donated over $540,000 to local Las Vegas charities. Over the past two years, over $190,000 has been collected as a part of the EDC Week Charity Auctions. With all the proceeds going to nonprofits that do amazing work in their communities. Past charity recipients have included the HELP's Shannon West Homeless Youth Center, Clark County School District's School-Community Partnership Program, Culture Shock Las Vegas, Smith Center for the Performing Arts, Speedway Children's Charity – Las Vegas Chapter and Boys & Girls Clubs of Southern Nevada. Since the Insomniac Cares program started in 2011, the company has collaborated with over 30 nonprofit organizations, both local and national, and donated over 1.4 million dollars.
To learn more about Insomniac Cares, click HERE!
---
Connect with Insomniac Events & Insomniac Cares on Social Media:
Website | Facebook | Twitter | Instagram | SoundCloud | YouTube
Can't get enough EDC Las Vegas content? Check out our Official Event Review as well as our EDC Las Vegas Liveset post.