With the festival's campgrounds already open and the festival starting in less than 24 hours, we prepare ourselves for the biggest Hard Summer Music Festival ever.Make sure to check out the list of essentials for the festival and for camping so that you can maximize your experience at Hard. There will be some pretty sweet water installations for you to get wet in the hot sun and stay cool at the massive new venue. Before you set your acts in stone, we've got one more edition of the Hard Summer 16 Series for two very special artists to this year's summer bash.
Click HERE to get set times, maps, and more information about HARD Summer Music Festival 2016!
Still need tickets? Click here!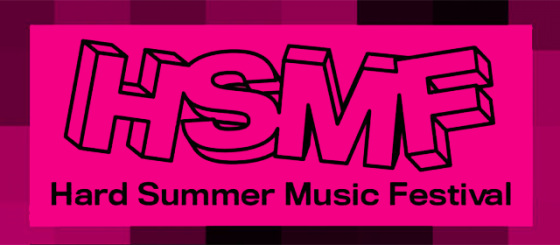 Hard Summer 16 Series || Newcomer Will Clarke and Returners Milo & Otis
This year's Hard Summer is a musical bridge from over the years, hosting artists who have flown under the radar years before as they've become some big names in music through to 2016. Since my first time attending Hard Summer in 2013, I've been familiar with a few dense pockets of music cultures through some well-respected labels and collectives. For this week's edition of Hard Summer 16 Series I'm picking one of the new fresh names from the reputed Dirtybird label who has some booty shaking remixes. The returning crew I came across in late 2013, featured in a mix orchestrated by the Twonkmaster, Brillz. Their presence as the first twelve or so minutes of the mix brought out the true twonk spirit in me, and they made an overall lasting impression on what I would realize could be done with electronic music production. In the case of both acts, we're anticipating to see a couple of acts who fit in a crowd but do things with their own flair that comes out in the music they play. Introducing to the final Hard Summer 16 episode: Will Clarke and Milo & Otis.
Stream "TWONK TEAM VOL.2 Mixtape" on SoundCloud:
https://soundcloud.com/loudpvck/twonk-team-vol-2
---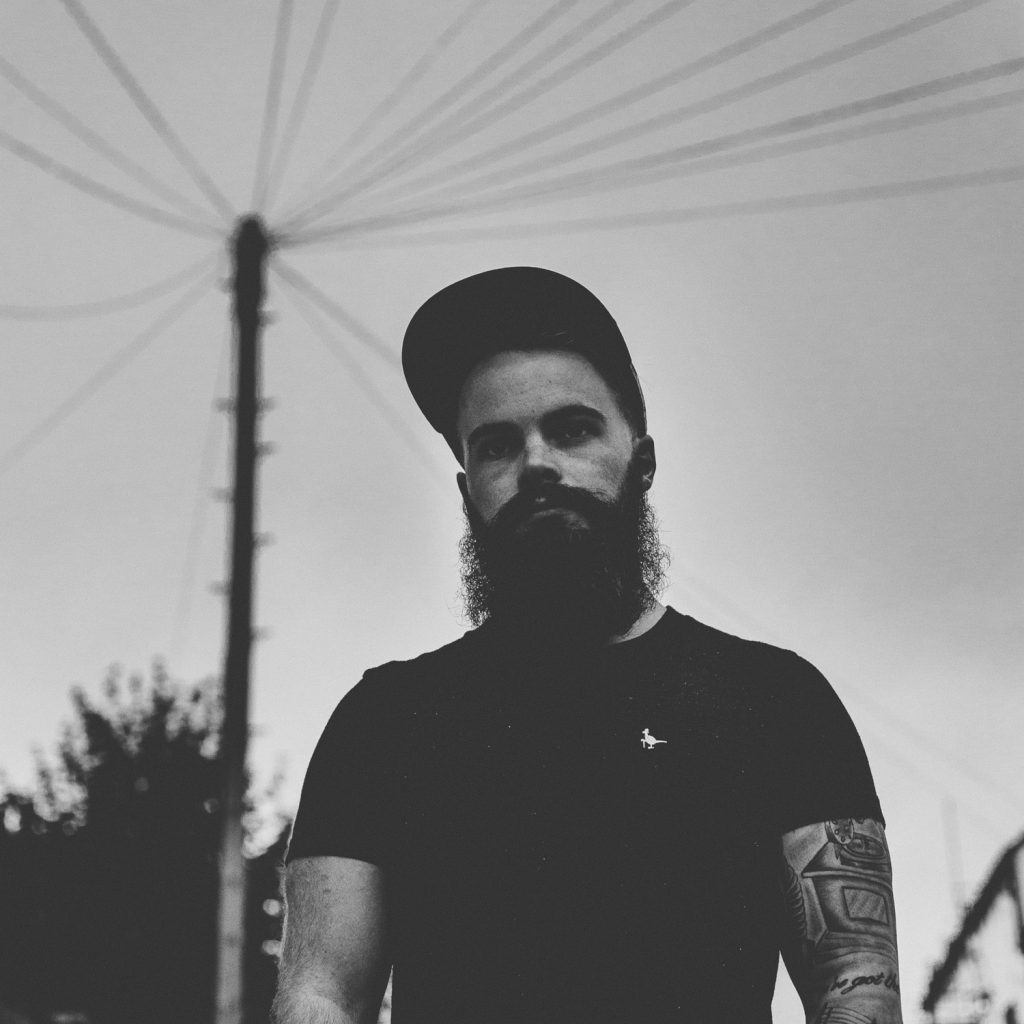 Will Clarke
One of the lower names on the "Most Liked" list of the Hard Summer Music Festival App (Available for Apple and Android) is also one of the most dance-worthy acts I've found on this lineup. If you like fellow Dirtybird Kill Frenzy, you'll get a similar groove from this bearded beast(maybe it's a dope facial hair thing?). This European Dirtybird has a smooth take on several different tracks, with no limits on what he wants to turn into a bumping remix. For example, check out his remix of Hot Natured that makes great use of percussion to give the track a clean and classic bounce. Others that he's worked on include a remix of a song by his label's founder, Claude VonStroke, which dips into the tech house spectrum. Many people are looking forward to this guy, but I feel there are lots of people who would really love his vibe if they gave his set a good 10 minutes to check out.
Stream Will Clarke's "Remixes & ReRubs" on SoundCloud:
While I haven't yet seen Will Clarke perform, I've gotten familiar with a bit of his music through some mixes that are released on SoundCloud as well as his collaborations. The most notable of which is with the ever-famous Justin Martin, a man who himself has some fun sets with a really great energy to dance to. On his newest album, Hello Clouds, Justin Martin and Will Clarke deliver "Back to The Jungle," a neck-breaker that hits with snazzy loose high hits and snares alongside a heavy and wobbling bass line. The third buildup releases with a tighter drum pattern, but the chaotic elements of the jungle still remain; check out a preview here on Beatport. Something that's great about the Dirtybirds is that they really respect the songs they play to go almost the full way through, exploring all the sounds that an artist's production has to offer. Will Clarke is no exception with this, playing some really great jams and putting a minimal pressure on the listeners to switch up the pace and more comfort to freely dance. In this mix below for THUMP, Will fuses some Dirtybird tunes from himself, Justin Jay, Catz n' Dogz, Julio Bashmore, and more. As a new kid on the block and one of my more anticipated sets before 3PM, Will Clarke has righteously earned his spot in the Hard Summer 16 Series. He'll soon be one of the Dirtybird's that attendees soon begin to expect to see on the lineup for Hard and other festivals around the year.
---

Milo & Otis
Like an EDM Producer/DJ version of Thing 1 and Thing 2, Milo & Otis have been some of the most charismatic in the game who people don't seem to talk about too often. They have some really reputable remixes, like of Skrillex's "Recess," and Brillz's "Ratchet Bitch," Milo & Otis can clearly push out good dance music that is both catchy and unique. To balance the two requires the type of production skill and whimsical style that they've solidified with their dual nature. Now it's almost unheard of to think of them separately, like PB&J if PB&J made some of the sweetest trap remixes that were still very easy on the ears to listen to. Coming across them in one of the first Twonk Team mixes, I realized that Milo & Otis probably grew up listening to some of the similar music that I did. I heard a sample of Ludacris and knew that these guys were going to bring back that dirty south sound in the form of electronic dance music. I was so ready for this to happen because my days of hearing new Missy Elliot tracks and the like were pretty much done; this revitalization of turn-of-the-millennium bangers brought back the kid in me with an adult ambition to go Hard. For these reasons and many more, Milo & Otis have maintained on the upper half of the charts on my musical catalog.
Stream "Recess" (Milo & Otis remix) on SoundCloud:
Although this remix was one of a few, it was definitely my favorite in how it transformed the original into something that still had tons of rhythm and a good use of the vocals from Fatman Scoop. Something about them that stands out to me in this remix especially are the stutters and off-beat hits of sound that made this track sway and bounce unlike any of the other remixes. While the core of the song carries the groove, there are tons of really small details in this remix that highlight Milo & Otis's prominent trap elements without it completely being a trap song. Likewise, I've always appreciated their ability to go Hard, and they've proven themselves already at Hard Summer 2014 doing just that. For a proper dose of how well they can do trap, realize that they were making trap when the boom was still alive and well. Because of that, they seem to release bangers with ease and pull together some of the most interesting lead melodies that I still hear in trap beats today. Now here's where the nostalgia hits hardest: I included them in my first ever playlist, made in anticipation of Hard Summer 2014. See for yourself, and look at "#FESTMUNCH," and "Send It Up," which each had their place in getting me incredibly hype.
Stream "One 2014Hard Summer Playlist Comin' Up" on SoundCloud:
If you need more than just trap to get your fix, keep in mind that Milo & Otis are more than adequate DJ's. They performed at a Kill the Zo event in Hollywood where they went back to back to back to back . . . with members from Gladiator, LOUDPVCK, and 12th Planet. It was absolutely nuts, but Milo & Otis showed up with a great stage presence and showmanship. If there were any doubt in my mind before that they weren't excellent DJs, that was surely squashed following that night. It'll be a return to Hard Summer for Milo & Otis and by now many more names will be welcoming them with open arms. Just a couple of years ago, they had a set around 2PM, and they are now going to close a stage for the weekend. I'm immensely proud of their success, having been in my top favorite producers of 2014. Following Hard Summer 2016, they will be carrying along their Riot Tour out until the end of August. This year will be a reminder of why photos of them seeming innocent actually show two fellas up to cause some damage behind the decks of a massive festival. If you're ready to bounce and dance, Hard Summer is less than 48 hours away; see you there!!
---
Follow Will Clarke on Social Media:
Facebook | Twitter | Instagram | SoundCloud
Follow Milo & Otis on Social Media:
Facebook | Twitter | Instagram | SoundCloud
---
Thank you for checking out the Hard Summer 16 Series! Have a blast at Hard Summer!!