Santos Torres, better known as the trance and progressive sound artist Monoverse, joins us this week to discuss his recent #FSOEIsland set, his record labels, and Pokémon Go. Monoverse has been featured on some of the biggest labels in the scene, such as Armada Music, Coldharbour Recordings, Enhanced Recordings, Lange Records, Infrasonic Recordings, and other imprints with support from artists like Armin van Buuren, Paul van Dyk, Markus Schulz, Gareth Emery, Sean Tyas, Max Graham, Cosmic Gate, and many more. You can listen to his radio and podcast show every second Monday of the month on Afterhours.FM or by subscribing on iTunes.
Check out this massive single from Monoverse & Orsa, "Empyrea":
---
People are passionate about the progressive trance sound. What do you think it is about the music and sound that makes people fall in love with this genre, and continue to support it?
Actually, I think progressive trance gets some of the least love of the further subgenres of trance! That's not to say there's not a lot of people who enjoy it, but I think a lot of uplifting/tech-trance fans have gone on to assume that anything tagged as progressive trance isn't worth listening to. Many assume that progressive is synonymous with bigroom, and that's just close-minded in my opinion.
That said, progressive trance has always been one of the most versatile styles of music and within it's history has always pulled from other genres and styles. I think a lot of producers have found more room to grow and experiment within progressive trance, and that constant evolution – while it may off put some when they come across a production they dislike – has made for a continuous flow of new and interesting music. That's what keeps me within the realm of progressive trance and I'm sure is the case for plenty other artists and fans alike.
What or who inspires you to keep producing new music, your radio show, and in your live gigs?

That's a really loaded question, especially since the answer depends on which part I'm answering. As a producer, music outside of the genre inspires me greatly: I spend lots of time listening to downtempo, film score, post-rock and other genres as it keeps me inspired and allows my ears to be fresh when coming into my own projects. For my radio show, the labels and artists putting out truly forward thinking music always keep me motivated to put out my show. Some that come to mind right now are the Elliptical Sun labels, Silk Music, FSOE and FSOE Excelsior, Flashover, and Black Sunset music as far as imprints go.
Finally, for live sets, I try to consider both my time slot as well as the venue, the other artists on the lineup, and how a song would go over with the crowd and flow in the set. I play most of my sets by ear, only with an introduction track in mind and letting the rest flow from there. You might find me playing banging tech-trance like Tempo Giusto or deep progressive vibes from an artist like Hazem Beltagui, and anything in between totally dependent on the day!

Your FSOEIsland, Governor's Island NYC set featured only 8 tracks in the 43 minute set. How much pressure is there to add more tracks to your set in the scene to showcase artists?
Would have been 9 tracks in 50 minutes but FSOE requested I keep the intro track in the set exclusive for an upcoming compilation – so you'll have to wait to hear that! Of course, there's a ton of pressure to edit tracks down and, for lack of a better term, assjam as much music into your set in a festival setting as you can. I'm really not a fan of doing that, because I would much rather play the music I love in full – so I try to avoid it as much as possible.
With the rise of brands like Dreamstate, Armada Nights, and other trance-centric nights happening across the US, do you think trance is in the right place to make a comeback?
To be honest I wouldn't consider it a comeback, as trance has always been around – even here in the States, since I've been old enough to attend club nights, I can't remember a time when there wasn't at least two or three solid trance nights every month in New York – and that's more than a lot of genres can say, considering the European market has always been stronger for trance.
However, there is definitely an influx of larger-scale events in the US like you mentioned, and that is entirely new to the Stateside trance market. Gone are the days when trance lovers would have to fly to Holland and the like for events like Trance Energy, and while old school trance fans might look at that as new fans not being able to experience trance they way that they did, I see it as a great opportunity to introduce more people to the genre and give people an amazing experience without having to leave the country. I hope the market continues to grow, and we see events like Dreamstate giving more opportunities to trance artists outside of the usual suspects!
How did you get involved with electronic music? What made you decide to become a producer and DJ?
I actually found electronic music when I was an avid gamer around the age of 12, playing Counter-Strike competitively, when watching gaming movies and finding live sets and tracks as the soundtracks. Once I started collecting singles, I started to piece together mixes for my own personal use. Eventually, that turned into DJing and down the line playing outside of my bedroom. I still felt I had more to offer the community than just playing other people's music, and that's when I started my journey as a producer.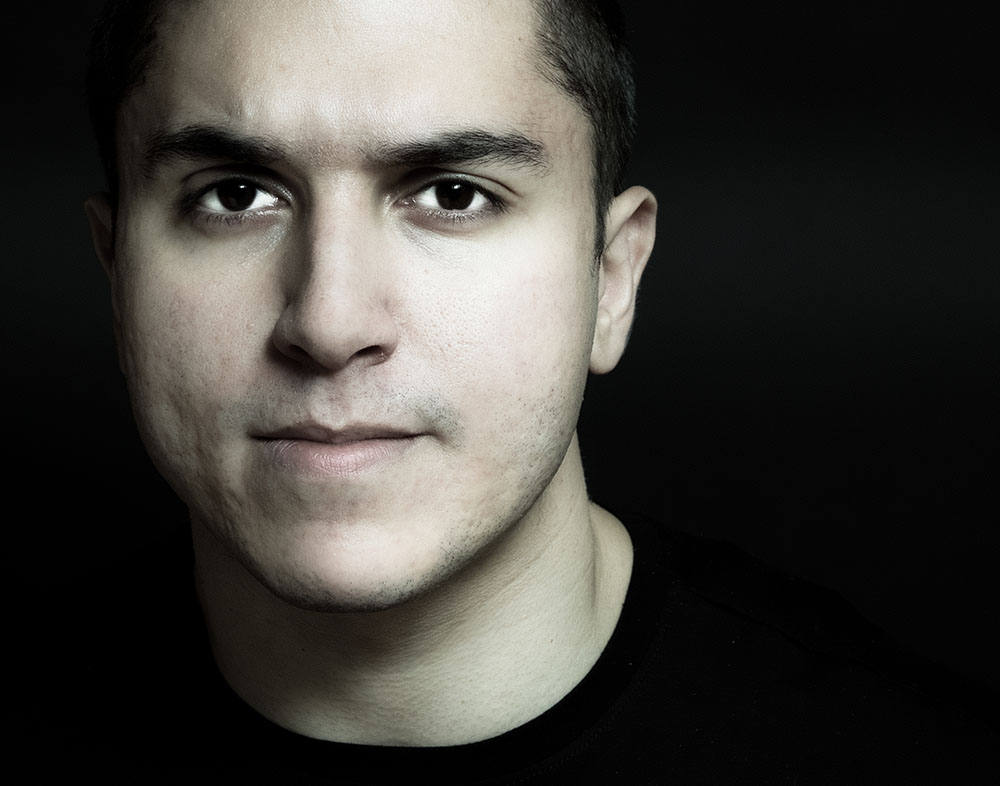 Tell me about your record labels, Enmotion Music &  Amped Artists. Any recently released tracks that you're excited about?
I started Amped Artists as an outlet for producers who were struggling to sign their music elsewhere, even though it was quality. Over time, I found more and more producers and artists doing the same, and decided to team up with a few of them (Stan Arwell, Pablo Artigas, and Slava V) to curate our new label Enmotion Music. We've linked our Amped Artists, Reboot Recordings, Individual Identity and Vasilek Records imprints together to further support each other and grow. We have a hand full of amazing music coming out on the main Enmotion Music label from artists like Alter Future, Gordey Tsukanov, Evgeny Lebedev, a new duo doing amazing work under their alias Athom, and of course our own label founder's material as well. Exciting stuff!
https://soundcloud.com/enmotionmusic/enm004-sound-of-tomorrow-strong-feelings-original-mix
What are your favorite trance tracks of all time?
An impossible question to answer in full, but off the top of my head here's a few I can list:
The Thrillseekers pres. Hydra – Affinity
Saltwater – The Legacy
Utah Saints – Lost Vagueness (Oliver Lieb Remix)
Cass & Slide – Perception
Solid Globe – Sahara
What do you do in your spare time?
I've always been an active forum user for whatever I'm into, so I stay pretty active on both r/trance and r/edmproduction when I can! Plus, whenever I'm feeling inclined to keep up with current events, Reddit is definitely the go-to as well. Otherwise in my downtime if I'm not producing I'm exercising (well, recently started again – always an uphill battle), reading (currently getting through the Kingkiller Chronicle by Patrick Rothfuss), and trying to do more things in the great outdoors like hiking.
Which Pokémon are you looking forward to catching in Pokémon Go?
When the card game first came out, the first pack of cards my parents bought me had a Charizard in it – which I stupidly traded for a bunch of energy cards and other nonsense not realizing at the time what I had. So, naturally, I've always been obsessed with Charizard. Next on that list would be Alakazam, because he's got a badass mustache and I couldn't grow decent facial hair if my life depended on it.
---
Connect with Monoverse on Social Media:
Website | Facebook | Twitter | iTunes | SoundCloud | YouTube