Returning to Black Oak Ranch in Laytonville, CA on July 22 – 24, the Enchanted Forest Gathering 2016 celebrates its sixth year! The lineup for this year features plenty of internationally-acclaimed live and music acts. Headliners for the event include Shpongle, The Polish Ambassador, Ayla Nereo, Hamsa Lila, PANTyRAiD, Minnesota, Fana Fi Allah, Autograf, Lila Rose, and Thriftworks. A movement festival within a festival is also being held, with movement classes for flow artists, yogis, and dancers too! Attendees who are looking to expand their minds can find close to sixty educational workshops covering subjects around sexuality, science, spirituality, ancestral arts, wellness, nutrition and nourishment.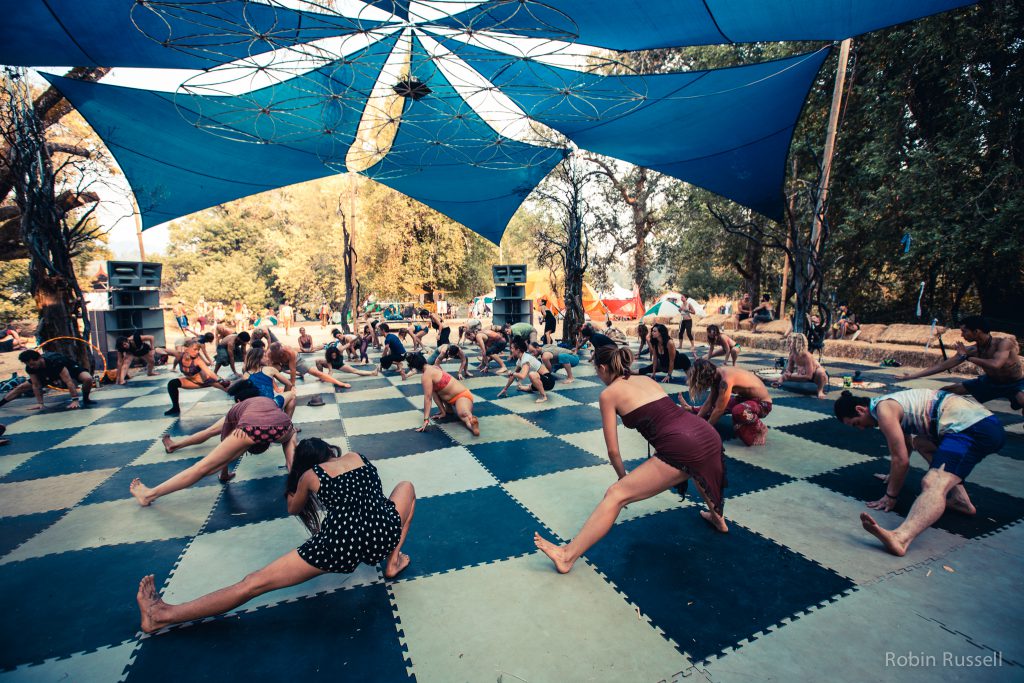 In 2015, Enchanted Forest Gathering became the second festival to offer an onsite medical cannabis dispensary. Held at the Black Oak Ranch in Laytonville, CA, the owners of the venue are forward thinking and support the use of medical marijuana. Prior to EFG's 2015 installment, the only festival to provide a medical dispensary was Kate Wolf Music Festival, which also took place at the Black Oak Ranch. The venue has now become the only venue in the United States that allows the sale of medical cannabis on property.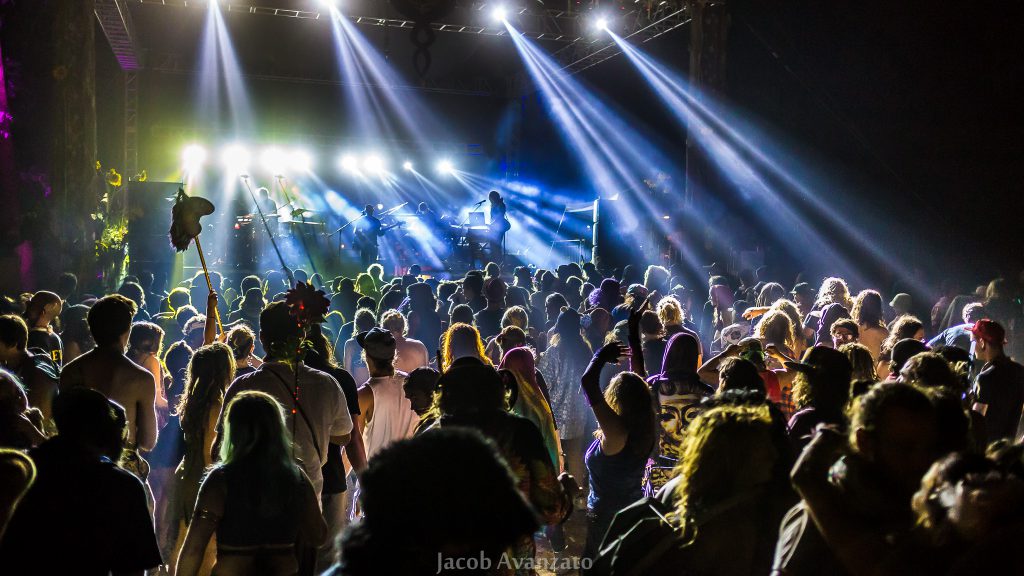 Coming off the announcement that Enchanted Forest Gathering is an alcohol-free festival, they released some details about the on-site medical cannabis dispensary. Emerald Pharms, a solar-powered medical cannabis dispensary and resource center based in Hopland, CA, will be vending on-site this year. Located within a 12 acre permaculture oasis, the intention of Emerald Pharms is to advocate and promote holistic practices of vitality through access to cannabis. They are aiming to help inspire healthy lifestyle choices and will be positively promoting cannabis as a component of herbal and energetic healing therapies. Attendees can also get educated about medical cannabis through the Project CBD trained staff, who will be on-site as well.
Tickets are still available for this transformational event! Click HERE to purchase today.
Enchanted Forest Gathering 2016 Lineup: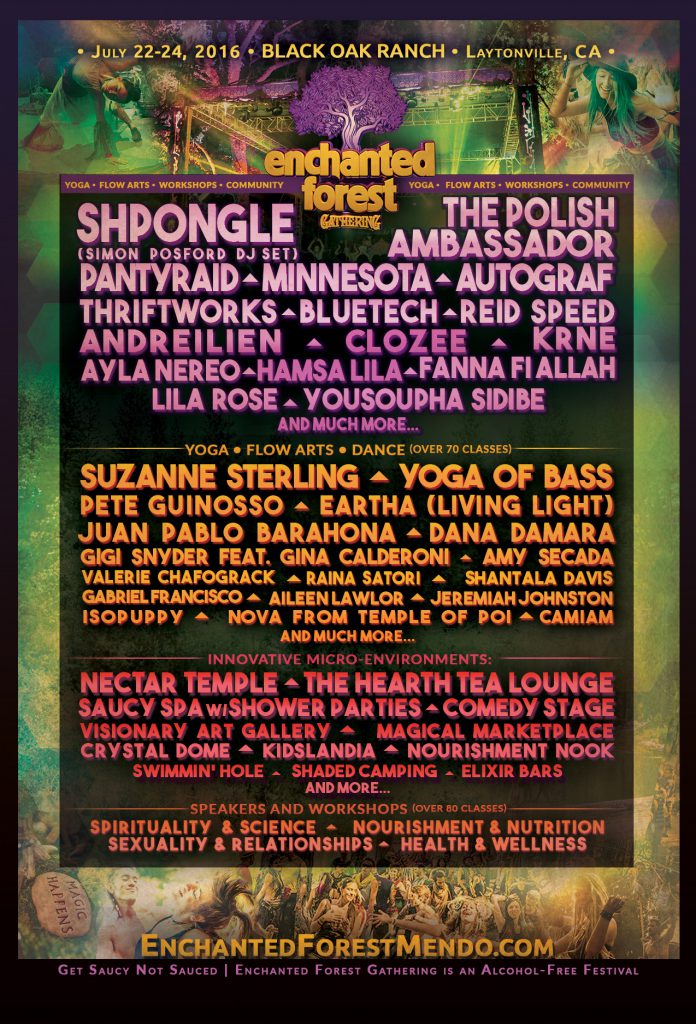 ---
Connect with Enchanted Forest Gathering 2016 on Social Media:
Website | Facebook | Twitter | Instagram | Facebook Event Page