"A rose by any other name would smell as sweet." People around the world have repeated these words countless times, yet they ring true for a certain producer… Vincent.
---
Based in LA, the 21-year-old Canadian producer, Vincent (formerly XVII), has been taking the scene by storm this year with numerous original tracks and some of his biggest shows to date. Reluctant to restrict himself to tracks he produced and be limited to a single genre, Vincent found his sound earlier this year and re-branded himself under this new moniker. I fell in love with his style even more when I caught his set at Audio on the Bay 2016 and have been consistently impressed!
We had an opportunity to sit down with Vincent before he played "Alison Wonderland and Friends," a massive performance with artists including Valentino Khan, Mija, Stööki Sound, and Alison Wonderland herself. Here are his words.
Stream Too Future. Guest Mix 041: XVII on SoundCloud for a taste of his sound:
---
Previously you have said that you don't want to be known as a strictly trap producer, and don't want to be restricted by genre, it seems like you've branched out to do that, especially since you've changed names. Is there one particular genre or style of track that you want to make that you haven't yet; or are we going to see more of that signature Vincent sound?
I think it's just going to be a progression from here on out. I decided to incorporate a lot of musical instruments to it, because I feel that there's a lack of almost bringing in melodic styles, to the music itself. So I think it will expand from Trap to, it might go into House, it might go into Drum and Bass, or whatever type of genre that comes up next that I really enjoy. But for now, it will kind of stay in the general guidelines of where it is. At the same time, it will try to push the musicality through whatever genre it goes through. The main idea behind Vincent is to show music and a euphoric sense of sound.
There are two songs that you've made that have been teased quite a bit. The first one was namely a collaboration with MEDASIN, the second was one that Boombox Cartel played in his Diplo & Friends mix back in January, and then Ekali played out in his Coachella set.
*Laughs* Wow you really know your stuff.
Can you tell me about those and when or if they'll ever be released?
Soon.
Soon? So with the first one, how did that collaboration come to be?
The MEDASIN one?
Yeah, I know a few months back you did an interview that said you did want to collaborate with him, and then this came out. So did you just hit him up or did he see that and hit you up or how did that play out?
It happened back in August of last year [2015]. I think it was August or July of last year. I don't want to take credit for it but I think I hit him up. Just probably on SoundCloud saying "I love your music, I just want to see if we can get something together." He said, "Yeah I've got like 2 or 3 tracks here are the demos of what I have if you like them just start working on them." I heard the first one, it was okay, the second one wasn't really my style, and the third one it hit it like a nail on the head. I said to him "Send me the stems right away, I need to start working on this." And from there it was finished maybe a month later, and now it just sits. Maybe there will be a release on that one, that's why I said soon.
In the prior interview I mentioned, you said that two of your dream collaborations were MEDASIN and Flume, now that one of those is done, are there any other artists that you want to work with, or any artists that you have worked with that we haven't heard yet?
I can't talk about the ones you haven't heard yet, so we'll just take that as an indication. But some people I'd like to work with right now, I'm really into Herzeloyde, I'd really love to work with Herzeloyde. I'd really like to work with NGHTMRE too. I think NGHTMRE and I would be a really good on a track together. There's Pham, he's from Poland I think and he just did his first couple shows in the US on a mini-tour, and his stuff is unparalleled, I really, really like what he's doing. So those would be the three that I would want to work on.
It's been noted that you like to move songs closer to 120 BPM for more of a house vibe, to make it a bit more danceable, instead of the traditional 100 or 140 BPM for Trap music, do you feel like that's been successful, and do you think we'll see more of that from other artists going forward as well, or is it just something that you like to do?
I know it's something I like to do, and I wouldn't take credit for it either. I think there had been a lot of people who had done it before me. I knew that I liked it when I heard other people doing it, and so I started developing it, or I started to incorporate it into my music. I'm not sure if it will become a thing or even a fad. You know how some genres peter out after a couple of years? I don't think it will ever hit a genre. I think it's more of a fun BPM to play at, and I think that in me creating more music at that tempo or in that style, it might push others to create it as well, and grow it organically. But I don't expect it to ever hit a genre like Big Room House, or how Future Bass was coined. I don't think it will be coined as a term, or even big enough to become a term like that.  But I think that if I keep making more if other people keep making more it could become a little bit bigger than it is!
Do you have any goals that you've set yourself, either as a DJ or as a producer, and if so, what are they?
Just to keep growing. I always want to make sure I stay humble and interact with fans a lot too. The connection between an artist and fans is very important. And I want to make sure as I keep growing that those links keep growing as well. And then just smaller goals, like number wise, hitting 100,000 on SoundCloud, you hit 250,000 on whatever, even on a track, those are pretty big milestones.
You are getting pretty close to that 100k mark for sure.
Yeah, touch wood that it doesn't slow down but we're getting there, it is close.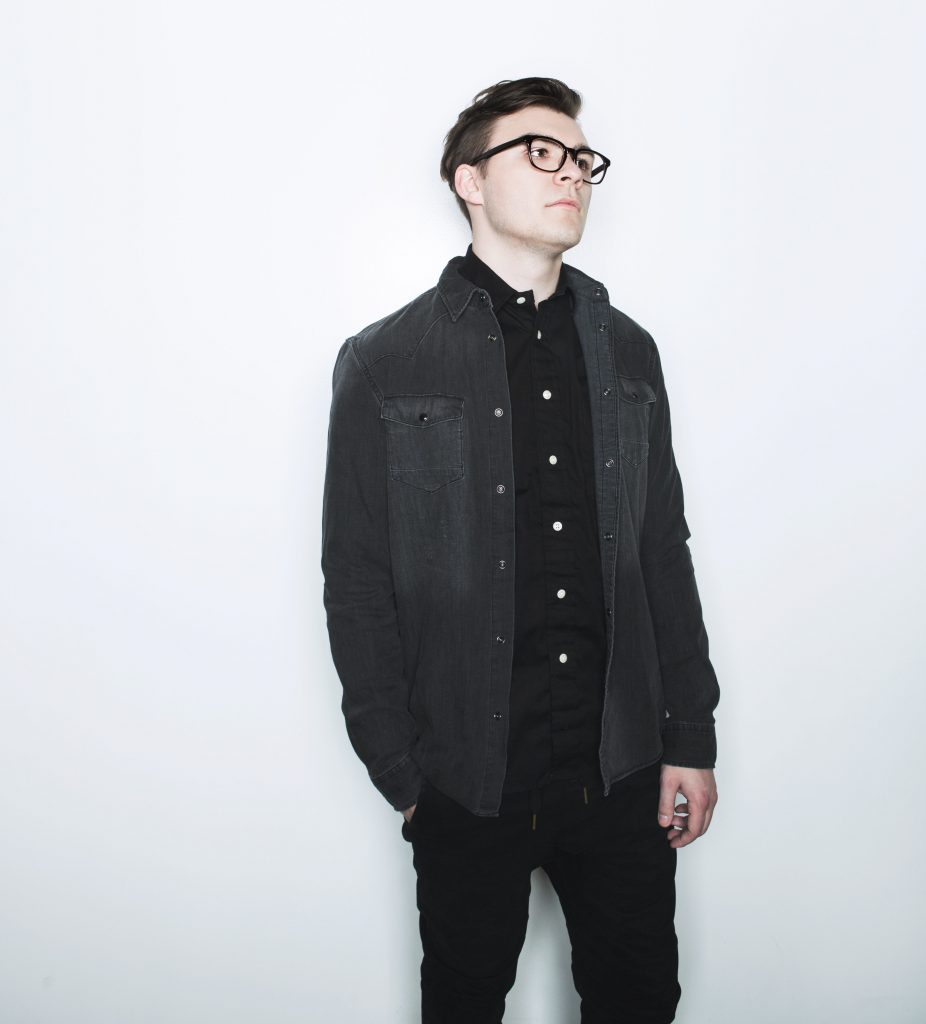 In the past you have named artists that you look up to or artists that inspire you such as RL Grime, Alison Wonderland, Ekali, and San Holo. Are there any new names to add to that list or anything you've been looking to recently or anything you've listened to recently that people should look out for?
I was just talking to them [my friends] that I was wanting to make a mix of just music that I listen to that is electronic or just in the same style that I would never play out. Just because it's more of my relaxing music. But there is so much music that is out there, that either people don't know, or just might not be aware of or even genres.
So there's, Pham, he's amazing. He released an EP with AIA a couple of months ago and I love it, it's one of my favorites, I love all the tracks on there. So he's a big person I like to listen to. All the names I want to work with are all the names I listen to daily. The tracks are that good, I love them that much that I would want to work with them and build something together. So Pham, Herzeloyde, and always Flume and everyone else like Baauer, RL Grime, there's always a few names that everyone holds highly that they want to work with.
We'll wait for the day that Vincent & RL Grime track comes out because that is the day no track can be topped.
Even GTA too, GTA would be insane.
That would be nuts. I look forward to the day that those happen.
[Laughs] Myself as well.
You have been producing for a few years now but have only started doing shows more recently. What changes to production have you seen or noticed over the past few years?
A lot more set-oriented. Or maybe not a lot, but it's something you keep in mind when you produce. You want to make sure that when you're making music, there's a lot of different elements to think of, and one of them is namely the live set incorporation. If you're making music it's got to fit your set, or you've got to build your set around how you want to play it. If you're making extremely hard music, and then play out soft music, or vice versa it just doesn't work out. So I've been keeping these things in mind while I'm making my music but I try to make sure it doesn't affect it.
Is there one place or event above all others that you're aspiring to play?
Probably Coachella. Coachella Sahara Tent, 8PM-9PM, that's when I can sit back for a day and think "Well okay, this actually happened." I think if that happened, I would run through it, it would be an hour or however long the set is and it would be over like that. I'd have to make sure there is a photographer or somebody there to capture the moment, in those situations, there's so much energy and adrenaline that you just don't think of what's happening in the moment. I think that would be the highlight set.
Related to that question, I noticed your EDC Artist wristband. Is someone going to be bringing you out on stage or are you playing a surprise set that you can hint to?
I was going to say "Soon" but that's not the right answer. I can't say.
But be sure to check out Alison Wonderland's set?
*Laughs* I mean… I'll talk to her and maybe. I wouldn't expect it, but if it happens it happens.
She's been playing out your Remix over her own song for the better part of a year.
She tweeted me earlier, I'll pull it up. I tweeted the set times and she retweeted it saying, "I'm playing ur remix but you should too cos it's like so fucking good. bye."
So for the last two questions, they're a bit more relaxed or nonsensical. We know your favorite food is burgers. What's the best burger you've ever eaten? Or, if you could create your dream burger, what toppings would it have on it and why?
Oh man you're making me think. The best burger I've ever had, ironically is at a place called Chelsea's in Arizona. I think that was one of the best burger's I've had. I say it's ironic because we're at The Chelsea [venue for that night's event.] It's in Arizona, I think it's in Paradise Valley, if not very close.
And then finally, if you were stranded on a desert island…
Oh no.
…and you could only bring three things with you, what would they be and why?
Phone, headphones, and a router. Okay, not for the traditional reasons. Not because I can't handle life without social media. But I'd want to be able to get music where ever I am and be able to listen to it. I'm always listening to music. If I was unable to get music somewhere, I think I'd lose it a little bit. That'd be rough.
Vincent's Friend: What about a phone charger? You can only listen to it for like 8 hours.
And then he doesn't have food or water.
I don't think about these things, I think about now, in the moment. I knew as soon as you said that question I was like *sigh*
Well, those were all the questions I had.  Thanks for taking the time out for an interview!
Appreciate it, thanks!
---
Connect with Vincent on Social Media:
Website | Facebook | Twitter | Instagram | SoundCloud