Each year in Phoenix, a local events company, Hades, throws a yearly rave called Dirty Disco, and yes, I said 'rave'. In a world of music festivals, Hades continues to promote and arrange this event as an old school rave despite the current trends. Sam Groove, creator of this event, started hosting it himself in the Arizona desert. Sticking to its roots, Dirty Disco 2016 was filled with core elements of a different era of the rave culture such as wacky costumes and arms covered in kandi.
The event has grown exponentially larger, welcoming well over 3,000 people to rave it up and get dirty. The line up always is always sure to include some local talent, alongside some big name artists. This year we were graced with performances from the likes of Wasted Penguinz, Dirty Audio, Herobust, Getter, and the Hard King himself, Destructo, to name a few. Before the main headliners began, local artists such as Ghost Effect, Tempus, Brett Ortiz, and Sam Groove played the decks.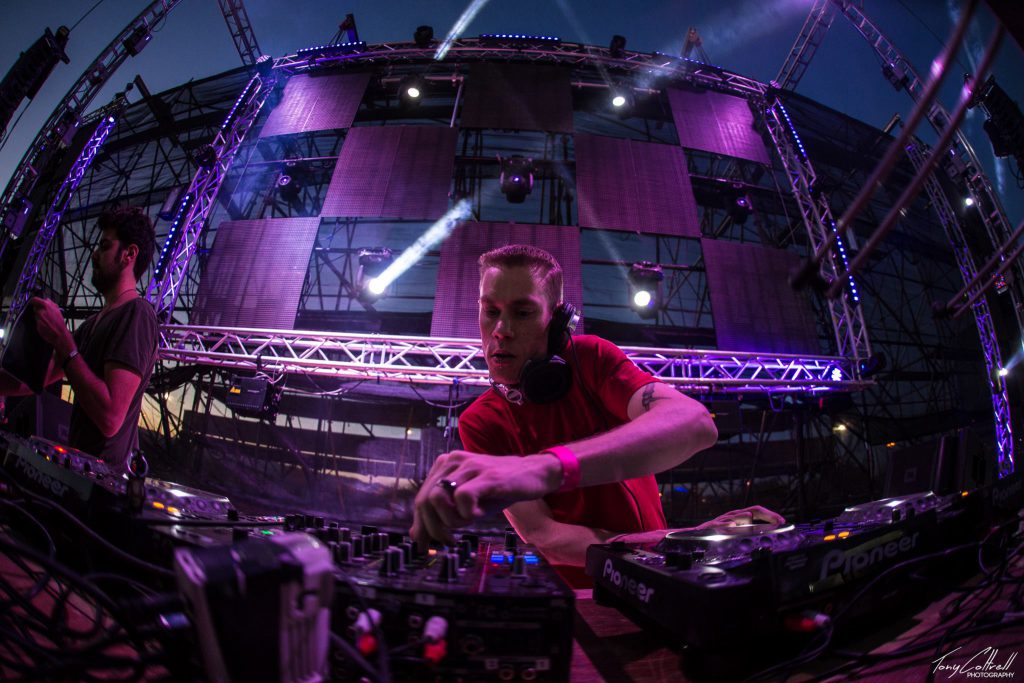 Leading up to the day of the event, word of a special guest performance was announced. No one, besides those working for Hades of course, knew who the special guest was for the evening. On top of this giant surprise, set times were also never disclosed publicly. Instead of the usual event in which some people only go when their favorite artist is performing, everyone got there early. The festivities ran from 6pm-4am, and the crowd was filled from nearly the beginning.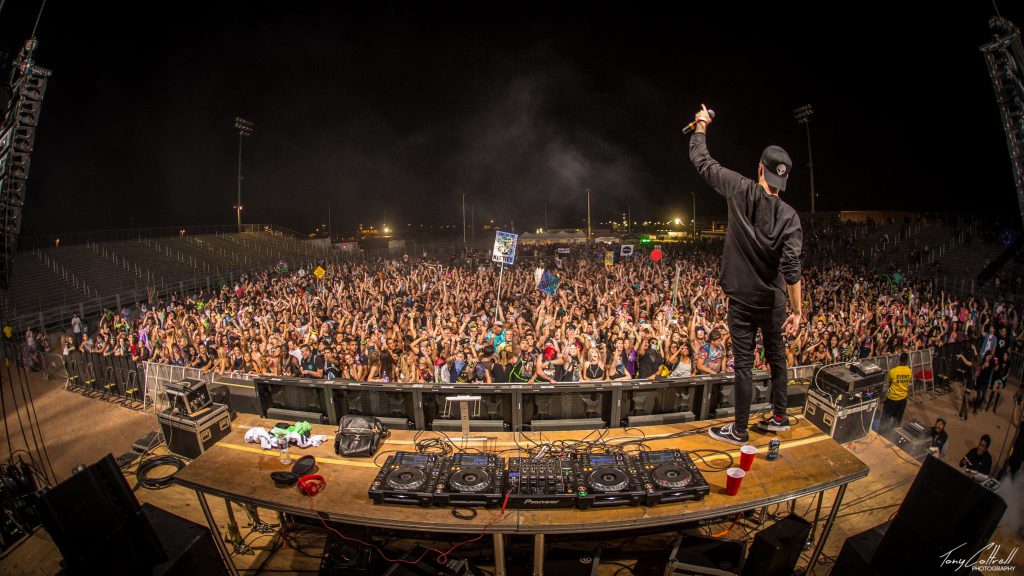 The stage was massive and featured many large LED screens to broadcast the wonderfully crafted visuals. Large flame throwers were fixed atop the risers, systematically activated during throughout the night along with the music. They definitely got the crowd going. In addition, Hades took no shortcuts on their laser units for this show. Hosted in a rodeo arena, Dirty Disco was dirty alright. While the people danced the night away, dust was kicked up into the air, adding to the mesmerizing ability of the lasers in the sky.
Dirty Disco 2016 had many rave elements present that you do not always see at mainstream events. The amount of unique costumes I saw throughout the night was great, ranging from bacon costumes to others decked out in blacklight clothing. Kandi was on the arms of nearly everyone, and anywhere I looked I would see it being traded between attendees. Later on in the night, some seriously talented fire performers arrived, showing us all how to heat things up on the dance floor. These performers drew tons of people to the area as they swirled, twirled, and even threw fire around as a play-toy.
Having been just a few days since the event, I already cannot wait for Dirty Disco 2017. Whether it be the impressive lineups, the amazing vibes, or the production quality, there is definitely something for everyone here. Hopefully Hades will continue to provide shows year around, with their flagship event Dirty Disco being completely next level. It is the perfect mix of old school rave elements as well as a few mainstream festival aspects that will be sure to attract more attendees next year!
---
Connect with Dirty Disco 2016 on Social Media!
Connect with Hades on Social Media!